Tabish Khan the @LondonArtCritic loves art and visits hundreds of exhibitions a year. Every now and then he comes across something in the art world that either does or doesn't meet his approval.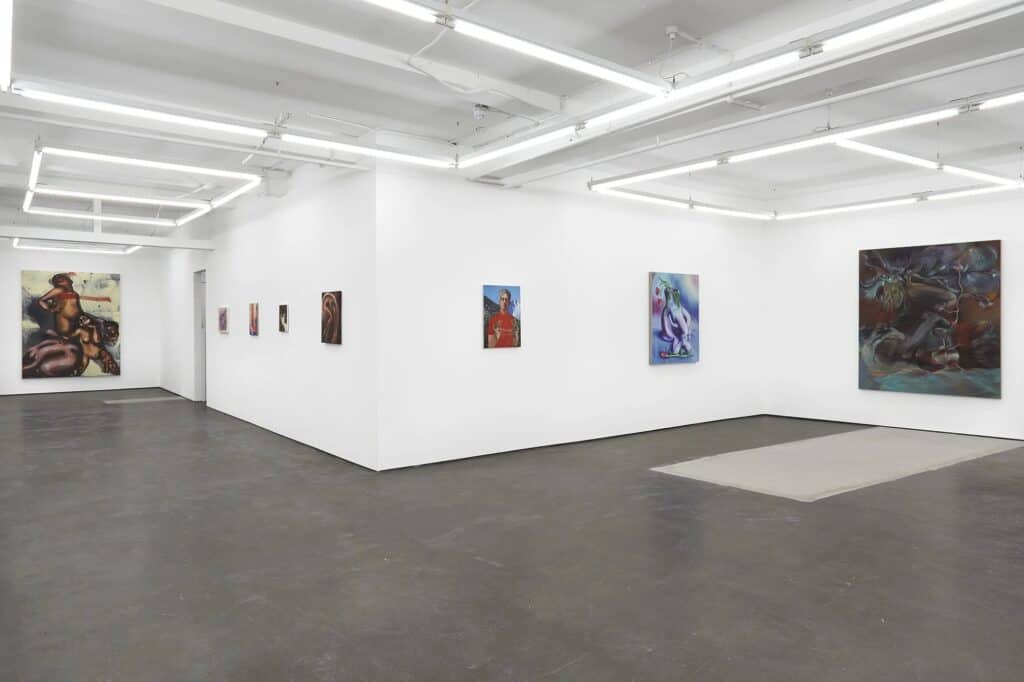 When I started writing about art around ten years ago there was a lot going on in Fitzrovia – the area north east of Oxford Circus, with plenty of buzz and a slew of galleries on Eastcastle Street. Then slowly they started to close down one by one with the likes of Scream and Caroll / Fletcher shutting their doors. While Pilar Corrias remained on that street and further into Fitzrovia TJ Boulting, Gallery Rosenfeld, Alison Jacques and Fold Gallery continued with their strong programmes, it did feel like Fitzrovia was no longer gallery central.
On attending the very busy opening of Castor and Indigo + Madder's new space on Whitfield street, it struck me that Fitzrovia is the place to be once more with these two galleries relocating here from Deptford and Brooke Benington announcing that they will also be opening a new space in the area.
Recently Alice Black has moved northwards from Soho, Workplace from Mayfair and Vitrine has moved back to having a London gallery space – alongside the window space in Bermondsey. While existing galleries have expanded with Josh Lilley extending into the next door space and Edel Assanti moving into a beautiful new space – Pontone / Albemarle gallery taking over its old spot on Newman Street.
Given that during the pandemic there was a lot of talk about how we may end up losing a lot of galleries for good – particularly in the mid-market, it's great to see a resurgence in these types of galleries in the centre of town. Long may it continue.
For more in this series, see my thoughts on outdoor art, inappropriate selfies, it's air conditioned, why everyone is wrong about NFTs, poor press releases, experience as art, commercial as a dirty word, new galleries opening in London, video art at home, the Hockney roundel, art finds a way, art being free, Online exhibitions, Turner Prize 2019, artist's request for feedback, the reaction to the shredded Banksy, #FriezeWeek, Blockchain hype, Finding art, Private views, Art itself, Appointment only exhibitions, Artificial Intelligence replacing artists, Everyone's a Critic, Photo London, The Turner Prize, Art for art's sake, Conceptual art is complicated, Condo, How performance art is presented in museums, Frieze week floozies, too much respect for an artist's legacy, opinions not being welcome, an exhibition across three countries, tackling race and gender in art, artist-curators, art fair hype, top 5s and top 10s, our political art is terrible, gap left by Brian Sewell, how art never learned from the Simpsons, why artspeak won't die, so-called reviews, bad reviews are bad for business, the $179m dollar headline, art fairs appealing to the masses, false opening hours, size matters and what's wrong with video art.
Photo: Installation view of Castor's inaugural show.
Categories
Tags