Tabish Khan loves art and visits hundreds of exhibitions a year. But every now and then he comes across something in the art world that doesn't meet his approval.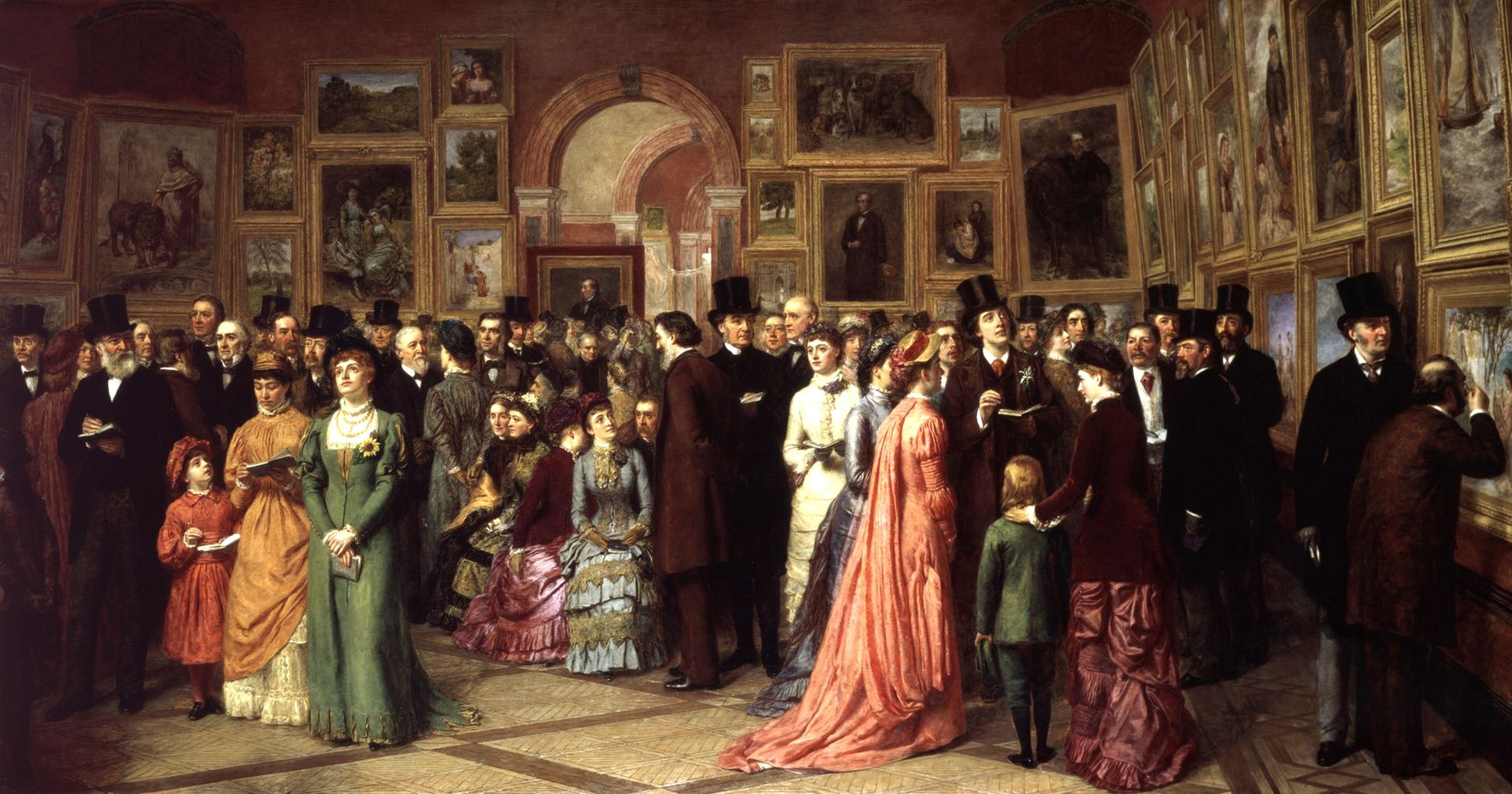 The art world is ramping up for 2018 and that means lots of openings that I'll be going to across London, at so called private views … but they aren't private are they? Some have guest lists, but for most of them anyone can turn up.
They really should be called opening nights, because that's what they are. In some cases restrictions are needed in case of numbers, but oddly enough it's largely public institutions where the private view is actually private.
By calling them private views it actually prevents others from outside the art world from experiencing these events and in turn adds another level of inaccessibility to art.
Some of the larger galleries are now at least publicising the private view details on their websites, and now it's time to ditch the name altogether.
There are those who will defend this age old tradition by stating that it limits the openings to only those interested in the art and keeps out the riff raff who are there for the free alcohol. This can't be true as most people at an opening don't even look at the art, and just watch the mass exodus once the alcohol runs out.
The nomenclature private view only serves one purpose, which is to limit the attendees to the same largely white middle class crowd and keeps art away from the masses. It's strange to be in the heart of East London at an opening and not see a single Bangladeshi person there, or in Brixton and to see not one black person in attendance. The painting at the top of this article is from a private view in 1881, and it's clear to see very little has changed.
For galleries concerned about numbers an RSVP list can easily be put in place and then restrictions put in place in terms of numbers if the gallery hits capacity. I'm happy to be challenged on this and if anyone thinks there is a good reason to keep private views as they are, please let me know.
I'll see you at the next opening night.
For more in this series, see my thoughts on Art itself, Appointment only exhibitions, Artificial Intelligence replacing artists, Everyone's a Critic, Photo London, The Turner Prize, Art for art's sake, Conceptual art is complicated, Condo, How performance art is presented in museums, Frieze week floozies, too much respect for an artist's legacy, opinions not being welcome, an exhibition across three countries, tackling race and gender in art, artist-curators, art fair hype, top 5s and top 10s, our political art is terrible, gap left by Brian Sewell, how art never learned from the Simpsons, why artspeak won't die, so-called reviews, bad reviews are bad for business, the $179m dollar headline, art fairs appealing to the masses, false opening hours, size matters and what's wrong with video art.
Categories
Tags