Tabish Khan loves art and visits hundreds of exhibitions a year. But every now and then he comes across something in the art world that doesn't meet his approval.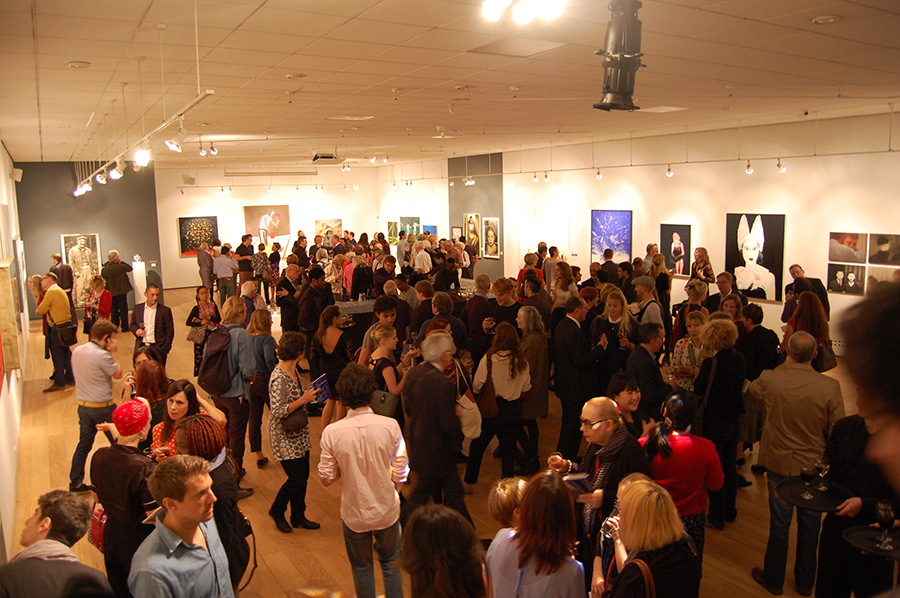 So Frieze week has arrived and everyone is talking about art. This is great for the art world, if only everyone was as enthused about art for the other 51 weeks of the year.
But it does lead to a strange phenomenon which is the hordes of people who descend upon gallery openings. Suddenly there are lengthy queues at every opening and all on the same night — Tuesday night this week in Mayfair. Even once inside, there was barely enough room to move.
The number of people wanting to get into a galleries has gone up five fold or even greater. Suddenly art is popular, sounds great right?
But it's only openings, which are really just social events where art is rarely seen due to the throngs of people. The art galleries remain just as empty during the day.
So who are these people and where do they hibernate the rest of the year?
Now you may be thinking that it's people who've been reading all about Frieze week in the press and are excited about art.
But this is unlikely as it's difficult to see any art during an evening event and these people are unlikely to have suddenly realised that private views exist — as most people outside the art world don't know about them.
What about all the collectors who have flown in from abroad? There are definitely more collectors in London but these people don't want to be viewing art at a packed private view. They will come at a time that suits them to tour an empty gallery and view the works in peace.
So the only people I can think of are people looking to be seen in an art gallery as art is very topical right now. These people do exist at most Mayfair openings but they may have multiplied for Frieze week.
It's great for art to be popular, but these are the types of people art doesn't need.
If you know who these people are, let me know in the comments.
As a point of clarification floozy is generally used as a derogatory term towards women, but in this case I'm referring equally to both men and women … though still in a derogatory manner.
For more in this series, see my thoughts on too much respect for an artist's legacy, opinions not being welcome, an exhibition across three countries, tackling race and gender in art, artist-curators, art fair hype, top 5s and top 10s, our political art is terrible, gap left by Brian Sewell, how art never learned from the Simpsons, why artspeak won't die, so-called reviews, bad reviews are bad for business, the $179m dollar headline, art fairs appealing to the masses, false opening hours, size matters and what's wrong with video art.
Image of a private view used for illustrative purposes. Not claiming any of the people in the photograph is a floozy.
Categories
Tags