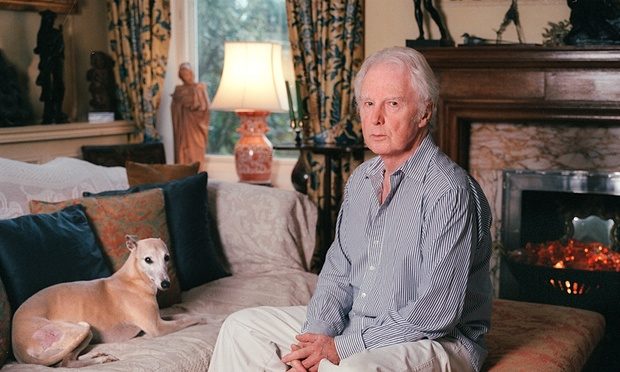 Most people in the art world were saddened to hear about the death of Brian Sewell, though undoubtedly some drew a sigh of relief.
This article is not a tribute to him, after all I didn't know him and those who did have written better tributes than I could manage.
Brian Sewell was a rare thing in the art world, someone who spoke his mind and didn't care whether that upset people. A rare gift in a world where it's often more about mutual back slapping than landing well founded critiques which artists and galleries can take on board to develop their work and curation respectively. I'm not saying I agreed with all he said, in fact I disagreed with at least 50% of it, but I admired his strength of conviction.
He stood his ground even if others called him a dinosaur, or worse. We're seeing in politics that people are yearning for someone who stands by their principles rather than sitting on the fence – see the rise of UKIP and the swell of support for Jeremy Corbyn.
This is what made Sewell's writing loved by the general public who wanted an educated voice that could cut through the emperor's new clothes of contemporary art and call it out when it was lacking.
As I've noted in my article 'Bad reviews are bad for business', there's a reason why most reviewers aren't as acerbic as Sewell as it stymies their growth in stature.
What we need is an established writer who's willing to go against popular opinion and criticise something when it deserves to be. Jonathan Jones is trying his hardest to fill the void but I don't think there will be another Sewell — and the art world shall remain poorer for it.
For more in this series, see my thoughts on how art never learned from the Simpsons, why artspeak won't die, so-called reviews, bad reviews are bad for business, the $179m dollar headline, art fairs appealing to the masses, false opening hours, size matters and what's wrong with video art.
Photo: Karen Robinson for The Observer
Categories
Tags