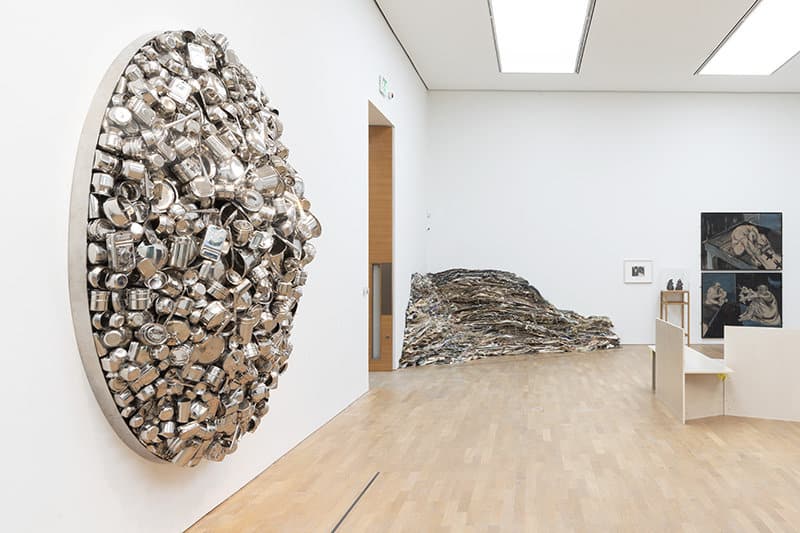 It feels fitting to have an exhibition on the topic of excavation in Middlesbrough given the town's industrial heritage, and by mining through some of the superb artworks in the David and Indre Roberts Collection MIMA has assembled an exhibition featuring some gems. 
Some of the artworks take a literal approach to the theme with Robin Dale's photographs of Yorkshire landscapes showing us what's left of the mining industry. Where once it was a prominent part of the Northern English landscape, only chimneys and ruins remain.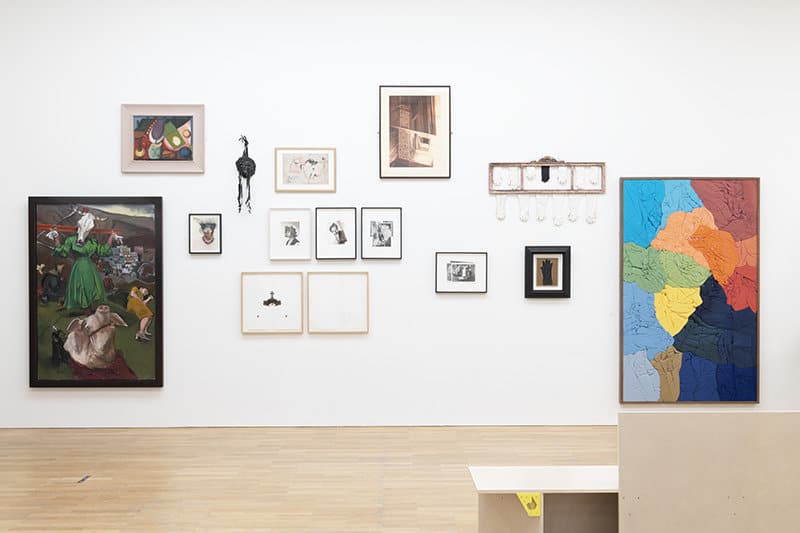 The theme is loosened so that it includes all types of raw materials and this allows for the inclusion of powerful pieces like Theaster Gates' 'painting' made from decommissioned fire hoses wrapped around a wooden frame. It's the type of hose that was used to break up civil rights marches and given these hoses are in the colours of red, white and blue, it draws a critical eye over the US' claim to be the land of the free. 
One of the most powerful works in the show is by Emily Hesse as a hand tosses unfired bricks out of a window in references to the claims that Carl Andre, the artist famed for his brick works, has been accused of pushing his partner Ana Mendieta to her death from a window. While he was acquitted at the time, the circumstances of her death still remain controversial and Hesse draws attention to it through her work.
Other hard hitting works include Doris Salcedo's shoes embedded inside a wall behind a surface made from cow's bladder. The shoes are from victims of conflict in Colombia and having them behind such a visceral semi-transparent surface makes them all the more unsettling. While Ellen Gallagher's work looks at beauty advertisements targeted at black women and how consumerism has targeted black communities to profiteer from them. 
It can be argued that some of the works don't truly fit the theme, such as Martin Creed's metronomes that all run at different speeds – creating a chaotic musical score of their own. However, this slight concern is easily overlooked given how many strong pieces there are in the show – and I haven't even mentioned half of the top drawer works in this show.
This my first visit to MIMA and Middlesbrough, and if they keep producing exhibitions as high quality as this one then I'll definitely be coming back. 
Deep Horizons is on at MIMA, Middlesbrough until 18 June – free entry. 
Categories
Tags