Tabish Khan the @LondonArtCritic picks his top exhibitions to see right now – all closing soon. Each one comes with a concise review to help you decide whether it's for you. Those looking for more exhibitions should check out his top photography exhibitions, where all are still open to visit.
Catherine Yass: Falling Away @ Ambika P3
A woman stands on top of a structure that looks unstable, a tightrope walker walks across a wire strung from a tower block and I watch surreal upside down videos of the sea and a street. These vertiginous films evoke a sense of precarity, especially when blown up to the size that they are inside the cavernous P3 space. Commenting on the destruction and threat that faces our institutions, one film shows the dismantling of the old BBC building, these films are unsettling in more ways than one. Until 20 November.
Bosco Sodi: Totality @ Konig London
Layers upon layers of paint are piled on to one another until it starts to crack apart like a dry landscape, with gravity also altering the course of how they evolve. Alongside nine spherical sculptures to represent the nine planets we all grew up with these abstract galactic paintings bring a texture to the intangible vastness of the universe. Until 13 November.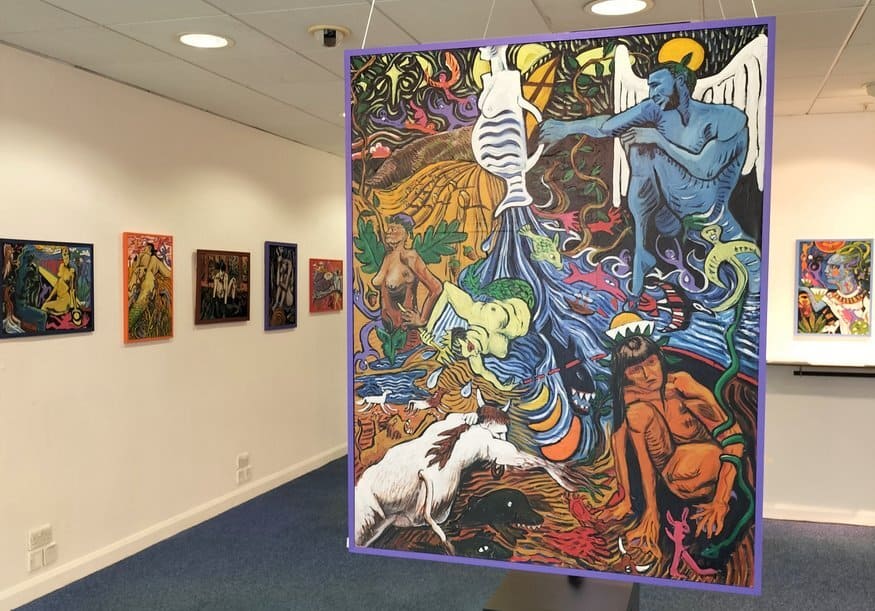 Rod Kitson: Blue Lotus @ Surrey Quays Shopping Centre
Being forced indoors forced our imaginations into overdrive, none more so than Rod Kitson who bases his fantastical paintings on original life drawings before overlaying them with exotic locations and creatures from mythology in a vibrant escapist exhibition. Until 11 November.
Inspirations from the Ancients @ Rosenfeld
This selection of diverse artists all take inspiration from Ancient art whether it be the figurative paintings of Nicola Samori that owe a debt to Greek and Roman statues or Shiva Amadi's fluid colourful works that draw on Iranian miniature paintings. It's always great to see contemporary artists giving their own twist to to the masterpieces nad movements that have come before them. Until 13 November.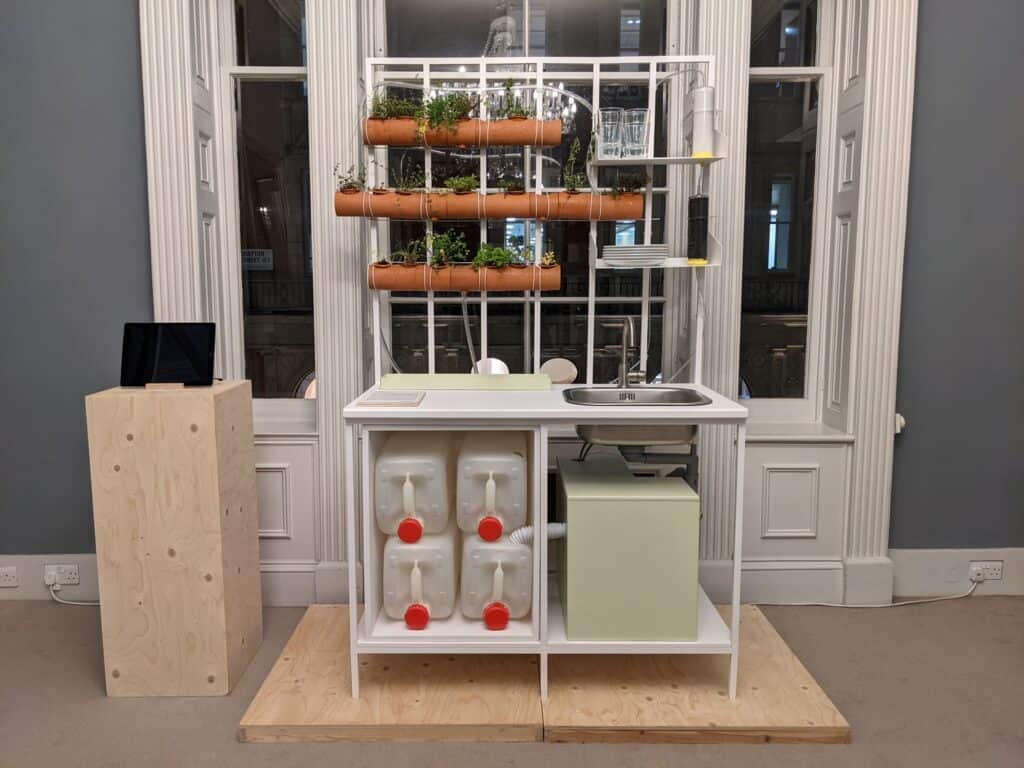 Verdant Futures @ D-contemporary
To coincide with COP26 five designers have taken over the gallery to present innovative and sustainable new designs including natural dyes created using microbes, batteries powered by soil and a sink that channels wastewater to grow edible plants. The kind of thinking we need in the world right now. Until 13 November.
P3 photo: David Freeman. Verdant Futures phot o Tabish Khan. All other images copyright artist and gallery.
Categories
Tags