Tabish Khan loves art and visits hundreds of exhibitions a year. But every now and then he comes across something in the art world that doesn't meet his approval.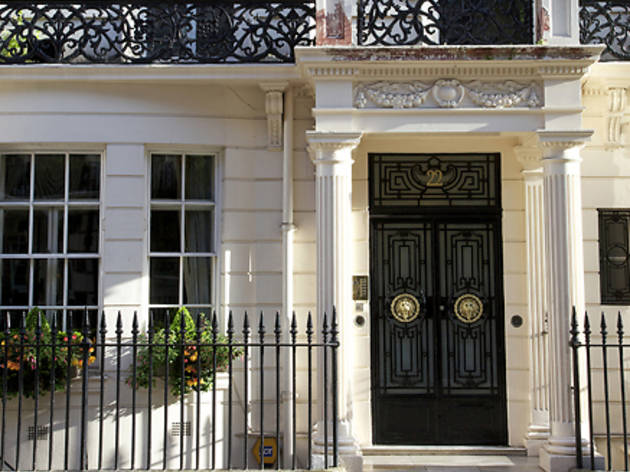 I'm looking for a gallery and it doesn't seem to have a Google pin — this is inexcusable as it's free to do and from what I've been told very easy to do. Registering on Google maps should be part of the checklist before a gallery (or any business) opens its doors.
Anyhow I grab the address off the website, after searching through several pages, and off I head. I get to the address and it's nowhere to be found, I circle around for a few minutes ignoring that hostile looking door as that can't possibly be it. Upon returning to the door that looks like it's never been opened I spot a tiny plaque with the gallery's name on it and a doorbell. I ring the doorbell, a light comes on to tell me I'm being watched through a camera and I'm greeted by a grumpy 'Yes?', not 'xyz gallery, may I help you?'. On stuttering that I'm here for the exhibition I'm finally let in with a harsh buzzing noise indicating that the door is open.
Is some or all of the above something you've experienced when going to a gallery? Then you're not alone.  It's amazing how often this happens. Though many commercial galleries have made it easier to find them, a significant minority are still lagging behind. I'm not looking for El Dorado, finding a gallery shouldn't be this hard.
Now not all galleries have a ground floor premise with a window front, and many share the building with other organisations so security is important — hence the need for imposing doors. But there are ways to make a gallery easier to find. Take for example Levy Gorvy which is located on the first floor but has a pavement sign outside directing people to the gallery or Beers London which, even though it has a ground floor window front, places its sign out on the main road to guide people to its side road location.
Also how about trying to inject a modicum of friendliness into the greeting to the person who rings the bell. Ringing a bell and having a camera shine in your face is pretty intimidating and it's not helped by a grumpy and sometimes accusatory response. Some galleries can do better and should be held to a higher standard.
Now some readers may be thinking that some galleries don't want the public walking into their space. If that's the case then they should become appointment only and switch to private sales, and then I and many others won't bother them any more.
For more in this series, see my thoughts on Private views, Art itself, Appointment only exhibitions, Artificial Intelligence replacing artists, Everyone's a Critic, Photo London, The Turner Prize, Art for art's sake, Conceptual art is complicated, Condo, How performance art is presented in museums, Frieze week floozies, too much respect for an artist's legacy, opinions not being welcome, an exhibition across three countries, tackling race and gender in art, artist-curators, art fair hype, top 5s and top 10s, our political art is terrible, gap left by Brian Sewell, how art never learned from the Simpsons, why artspeak won't die, so-called reviews, bad reviews are bad for business, the $179m dollar headline, art fairs appealing to the masses, false opening hours, size matters and what's wrong with video art.
In case you're wondering the image is of Michael Werner gallery, which is hidden behind a heavy set of double doors. 
Categories
Tags