Tabish Khan loves art and visits hundreds of exhibitions a year. But every now and then he comes across something in the art world that doesn't meet his approval.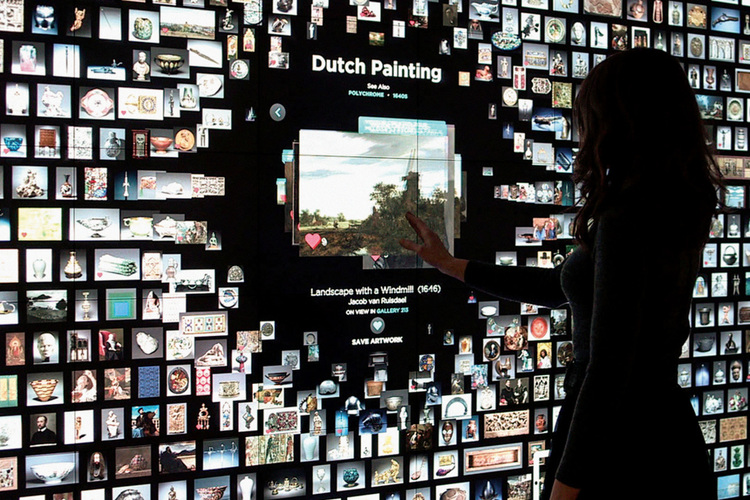 The Covid19 pandemic has meant the art world has had to suddenly pivot to hosting everything online. For the most part the response has been fantastic with video walkthroughs, virtual reality (VR) exhibitions and those hosted on websites and other third party websites.
Given the lock-down came faster and will last longer than many expected it to at the beginning, it's impressive how much content has been made available online so quickly.
I've been getting lots of press releases about online exhibitions and it's very much a let down to see the occasional collection of installation shots promoted as an online exhibition. This is not just me picking on small emerging artists and galleries that can't afford a fancy VR experience, as I've seen more established galleries doing the same.
Of course seeing work online isn't the same as in person but there's a lot can be done to make the experience work – including more text because there's no invigilator to ask questions of, and most are put off by the 'enquire' button unless we're seriously considering buying the work.
Including a video or audio clip of the artist or curator talking about the work goes a long way towards providing a personal touch to an often impersonal experience. That's something anyone with access to a smartphone can do.
It's also unclear why many online exhibitions have an end date. Sure some are hosted on platforms that require a monthly fee so have to come down, but others on gallery websites appear to be time limited for no reason. It would be a valuable resource to keep these shows archived so people can visit after they have 'closed', and I can't imagine they take up too much server space.
Despite these hang ups I'm a massive fan of online exhibitions as an option to go alongside physical shows, and I hope they continue to proliferate after the pandemic is over. They allow those with accessibility requirements to access shows they wouldn't ordinarily be able to visit and allow us all to see exhibitions in different countries without the carbon and financial outlay of catching a flight to visit an exhibition, art fair or biennial.
It's also a great vessel for viewing video art; video made up three of my online picks for FAD and watching the works on my sofa is more pleasant than in the often uncomfortable settings of the gallery, when I may be too stretched for time to see a lengthy film.
Some video works relate specifically to an installation in the gallery, yet it's never been clear to me why ones that don't aren't available online at the same time as when they're on in a gallery, given the exhibitions are often free to visit. Having the choice of when to see a piece of video art and in the comfort of your home often makes for a richer viewing experience.
For more in this series, see my thoughts on Turner Prize 2019, artist's request for feedback, the reaction to the shredded Banksy, #FriezeWeek, Blockchain hype, Finding art, Private views, Art itself, Appointment only exhibitions, Artificial Intelligence replacing artists, Everyone's a Critic, Photo London, The Turner Prize, Art for art's sake, Conceptual art is complicated, Condo, How performance art is presented in museums, Frieze week floozies, too much respect for an artist's legacy, opinions not being welcome, an exhibition across three countries, tackling race and gender in art, artist-curators, art fair hype, top 5s and top 10s, our political art is terrible, gap left by Brian Sewell, how art never learned from the Simpsons, why artspeak won't die, so-called reviews, bad reviews are bad for business, the $179m dollar headline, art fairs appealing to the masses, false opening hours, size matters and what's wrong with video art.
Image copyright of the Cleveland Museum of Art and not related to this article.
Categories
Tags