Tabish Khan loves art and visits hundreds of exhibitions a year. But every now and then he comes across something in the art world that doesn't meet his approval.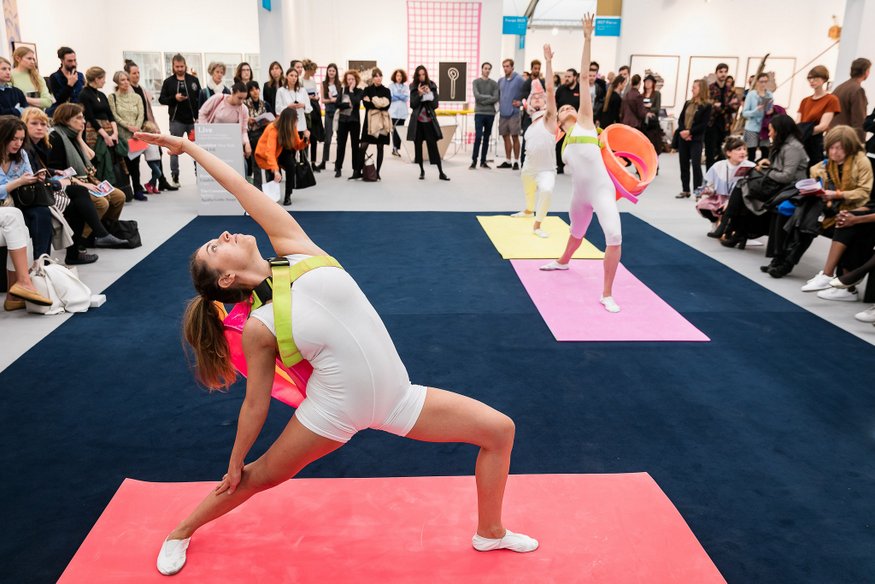 Frieze Art Fair is in town this week which means it's Frieze Week, get that hashtag ready for every post, make sure you're invited to as many parties as possible and get yourself a VIP pass to Frieze any which way you can.
Frieze week causes us to get aflutter, myself included, as we hare around London immersing ourselves in art. But we should take a step back and consider what the hype is all about.
Of course, it's an important week in the art calendar and art is everywhere, the big collectors are in town and money is changing hands. So if you're a gallery or artist at one of the fairs or a major collector that's in town then there's understandably a lot of buzz and business to be done.
For the rest of us, it's great if we can snag a ticket to the many art fairs going on but it's not the be all and end all. Worth noting that if you paid your own way then it would cost circa £125 to visit all the fairs, and that's just standard ticket prices, not the VIP prices.
Writers will tell you about the must-see exhibitions, here's my list, but in truth, you could see none of them and most will still be here the week after. As for the art fairs, if you miss them it's no surprise to find out they'll be back again next year. Sure there are some site-specific projects that are specific to this year's art fairs, but if you can't see them in person the most popular ones will be all over Instagram with the hashtag #FriezeWeek.
Often people will recoil if you mention I'm not going to Frieze Art Fair this year, but in truth the average non 'art world' person who is interested in art may know about Frieze but it's not particularly high on their agenda, they're more interested in the big exhibitions. A lesson us journalists should also bear in mind.
Artists want to be seen at Frieze but the big dealers and galleries are too busy getting their money's worth from the fair to be talking to anyone other than serious buyers. It's why as a rule I try not to monopolise the time of anyone working a fair, as ultimately they've paid a lot to be here and need to make it count.
A lot of people put on exhibitions during Frieze week to attract the critics and collectors but that's a difficult pitch. Outside of Regent's Park and Mayfair there's not going to be a huge amount of foot traffic, or not the right kind of foot traffic — read my piece on Frieze week floozies for the wrong kind.
So if you're buying, selling or exhibiting this week then best of luck. The rest of us should relax, see what we can and enjoy the art that's on offer.
For more in this series, see my thoughts on Blockchain hype, Finding art, Private views, Art itself, Appointment only exhibitions, Artificial Intelligence replacing artists, Everyone's a Critic, Photo London, The Turner Prize, Art for art's sake, Conceptual art is complicated, Condo, How performance art is presented in museums, Frieze week floozies, too much respect for an artist's legacy, opinions not being welcome, an exhibition across three countries, tackling race and gender in art, artist-curators, art fair hype, top 5s and top 10s, our political art is terrible, gap left by Brian Sewell, how art never learned from the Simpsons, why artspeak won't die, so-called reviews, bad reviews are bad for business, the $179m dollar headline, art fairs appealing to the masses, false opening hours, size matters and what's wrong with video art.
Article image from the live section of Frieze London 2017. Image courtesy Frieze.
Categories
Tags