Art critic Tabish Khan brings you 'The Top Art Exhibitions to see in London' this week. Each one comes with a concise review to help you decide whether it's for you. This is a Frieze week special for all the best shows for those in London and those travelling in: 
Space Shifters @ Hayward gallery
Prepare to have your mind blown as mirrors spin your reflection around, a hand rail turns into an artwork and stare into the abyss of a floor made out of oil. This visually stunning exhibition plays with our sense of perception and asks us to challenge what we see. Read my full review here. Until 6 January.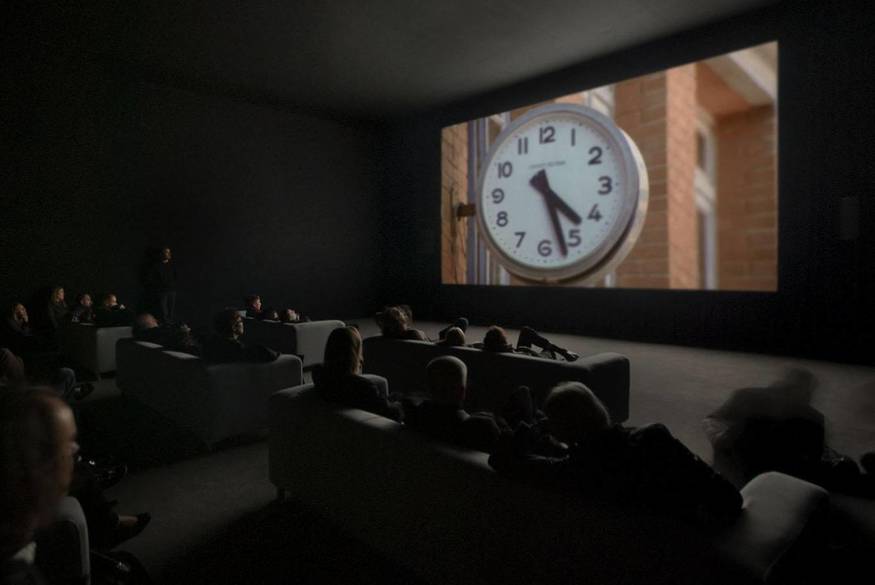 Christian Marclay: The Clock @ Tate Modern
Modern masterpiece may be a phrase used too often but this work surely qualifies. A film that runs for 24 hours where each minute is made up of movie scenes where that exact minute is mentioned, there's a clock face showing the time or some reference is made to the passage of time. It's hard to describe but exhilarating to experience. For the brave there will be 24 hour screenings so it can be watched all the way through. Read my full review here. Until 20 January.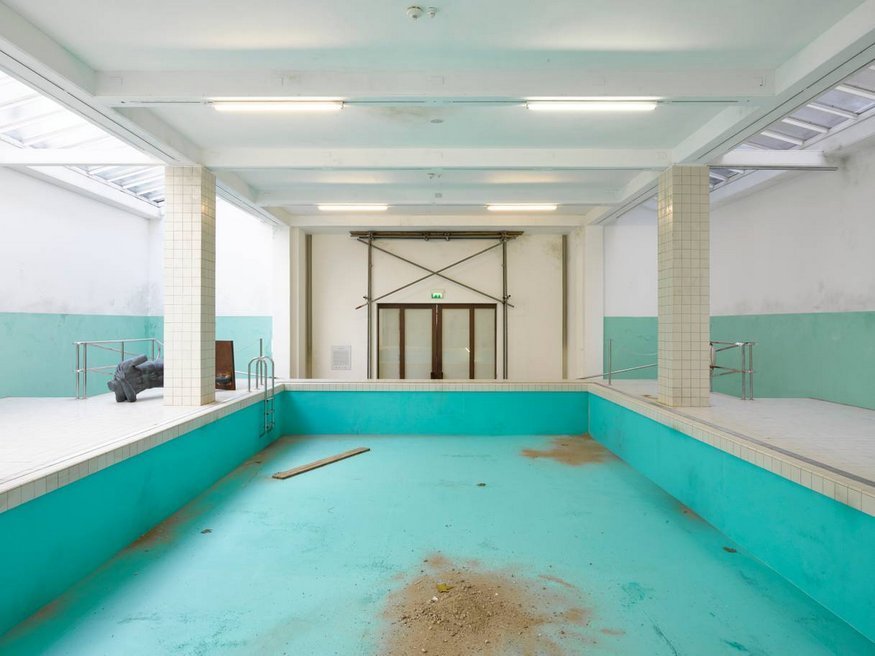 Elmgreen & Dragset: This is how we bite our tongue @ Whitechapel Gallery
The perennial art pranksters are back and they've built an entire swimming pool inside Whitechapel Gallery, plus given it a fake history claiming it's been there since 1901. A boy looks longingly at a gun and there's whisky to drink as we leaf through a book of the artist's works. It's playful and filled with political commentary. When the art world takes itself too seriously, and it does a lot of the time, Elmgreen & Dragset are here to remind it to lighten up. Read my full review here. Until 13 January.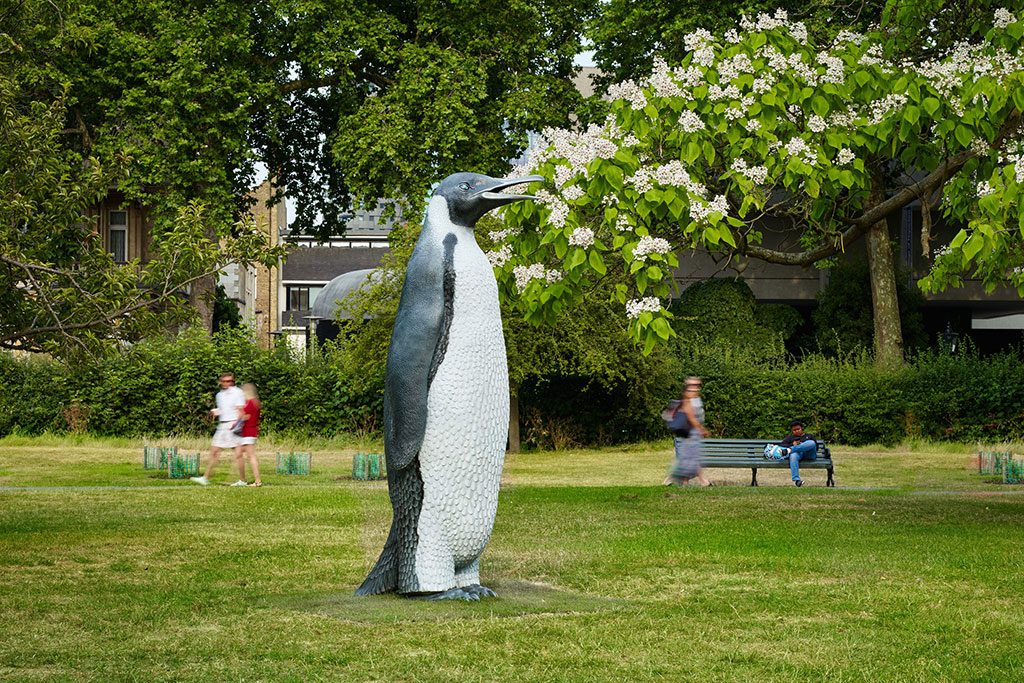 Frieze Sculpture 2018 @ Regent's Park
With everyone heading to the art fairs, it's easy to forget it's also the last week for the sculpture park dotted throughout the park. It's been up for several months now but comes down with the fair. It's a superb year for the park including Conrad Shawcross' translucent maze to navigate, a giant space elevator, dancing children and even a chance to square up with an Emperor penguin. Make sure to make a detour from the fair and check it out. Until 7 October.
Doris Salcedo @ White Cube, Bermondsey
The ground cries out the name of refugees and migrants who have died and the public has forgotten once they are old news. In this powerful work water bubbles up from the ground to spell their name and then disappears as they are forgotten. Tables are broken apart and reassembled showing the scars to represent rape victims who have been left broken by abuse. This is a shocking and powerful exhibition that reminds us of how the news cycle moves on and omits the pain that lasts for lifetimes. Until 11 November. 
Focus Kazakhstan: Post-nomadic mind @ Wapping Hydraulic power station
Prepare to head off the beaten track for this major exhibition looking back at Kazakh history through artworks by past and contemporary Kazakh artists. A massive necklace greets us made from cauldrons (Kazan) used in traditional Kazakh cooking and a plinth tells the story of Kazakhstan through its multiple occupiers – from Soviet rule to a statue of Tamerlane when Independence was achieved. A typewriter emits dozens of strings leading to copies of arrest warrants from the Great Purge in USSR in a hard hitting work. It's history told in a fantastic old power station that has an industrial history of its own. Until 16 October.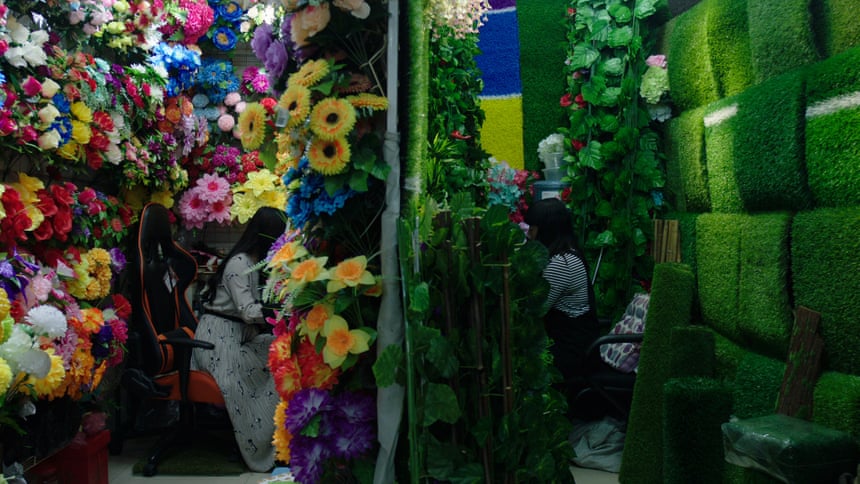 Mika Rottenberg @ Goldsmiths centre for contemporary art
This show has films featuring bizarre all female production lines where false nails are turned into little sweets and a woman sneezes out noodle dishes while watering a pair of feet in a basket of pearls. In another room water drips from the ceiling on to hot pans that sizzle. Yes this exhibition is as mad as it sounds, buckets of fun and a great way to inaugurate a new gallery. Until 4 November. 
All images copyright the artist and courtesy the gallery. Space shifters copyright Mark Blower, Christian Marclay copyright Ben Mestoby, Kazakhstan copyright Thierry Bal.  
Categories
Tags