Tabish Khan loves art and visits hundreds of exhibitions a year. But every now and then he comes across something in the art world that doesn't meet his approval.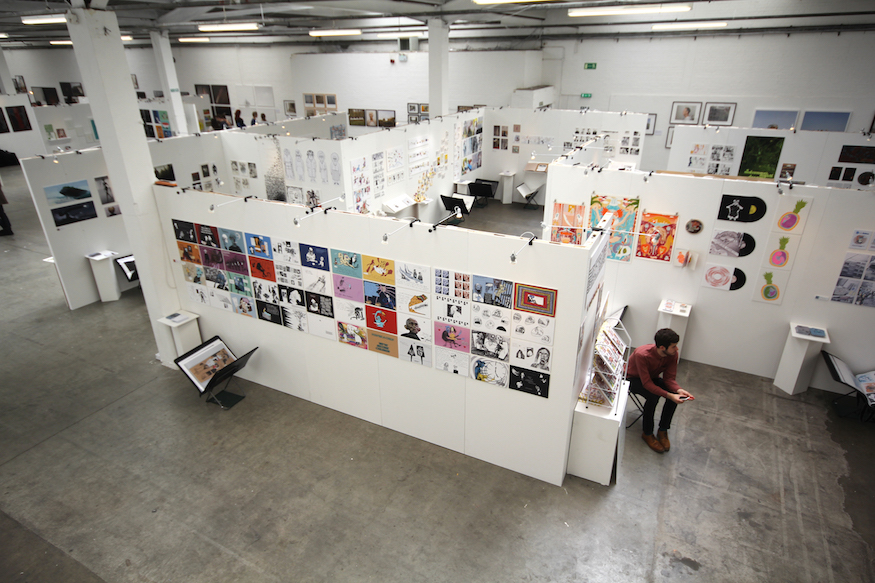 'Tis the season for degree shows at art colleges across the country. Here in London many have already happened over May and June, with more to come in July and some in September.
Degree shows are the place to see hot new artistic talent and where famously artists get 'discovered' by big name galleries who want to propel them to stardom … and of course make lots of money from their work.
The private views are heaving with friends and family, prospective buyers, curators and critics in the mix. But swing by on a day after the opening and it's a different beast. I've been to some graduate shows this year and my experience so far has been disappointing.
When I turn up to graduate shows during regular opening times the works are scattered across a host of rooms and while they're usually dutifully mapped and labelled with the artist's name, there's often no description of what I'm looking at or what the artist is trying to convey. Given much of graduate art these days is conceptual, not a bad thing in of itself, it does need some sort of description. In these cases art really doesn't speak for itself.
There's often an invigilator in each room but they look like they'd rather be anywhere else than minding some artworks, so I choose not to talk to them on most occasions. I assume it's the artists who are doing their own invigilating, in which case they should definitely be more engaged. The one exception was stumbling across a Swansea College of Art photography show where the invigilator was welcoming and happy to talk me through the works and introduce me to the artists — it was so different to other degree shows that it stood out by some margin.
A degree show is the culmination of an expensive course and artists should be present around their works as often as they can manage, engaging people with the work and promoting themselves. Even when an artist can't be present a simple A4 sheet of paper about the work taped to the wall would be better than the business cards or nothing that often greets me.
Having recently been to The Other Art Fair there's a marked difference between the artists at the fair who were actively talking to anyone who walked by to look at the work and I found myself wishing degree shows were more like this.
Most of my enjoyable experiences at degree shows this year have been when artists have specifically invited me and been present to talk me through their work. From now on, I'm planning to only go when this is the case or when I'm certain there is a catalogue / adequate labelling to guide me round the show.
I've rarely discovered a new artist that blew me away at a degree show, though I have discovered that for the most part I find degree shows rather dull and difficult to engage with.
For more in this series, see my thoughts on artist requests for feedback, the reaction to the shredded Banksy, #FriezeWeek, Blockchain hype, Finding art, Private views, Art itself, Appointment only exhibitions, Artificial Intelligence replacing artists, Everyone's a Critic, Photo London, The Turner Prize, Art for art's sake, Conceptual art is complicated, Condo, How performance art is presented in museums, Frieze week floozies, too much respect for an artist's legacy, opinions not being welcome, an exhibition across three countries, tackling race and gender in art, artist-curators, art fair hype, top 5s and top 10s, our political art is terrible, gap left by Brian Sewell, how art never learned from the Simpsons, why artspeak won't die, so-called reviews, bad reviews are bad for business, the $179m dollar headline, art fairs appealing to the masses, false opening hours, size matters and what's wrong with video art.
The lead image is from Free Range 2015 at Old Truman Brewery. It's for illustrative purposes only and isn't designed to single out Free Range in this opinion piece.
Categories
Tags