Tabish Khan loves art and visits hundreds of exhibitions a year. But every now and then he comes across something in the art world that doesn't meet his approval.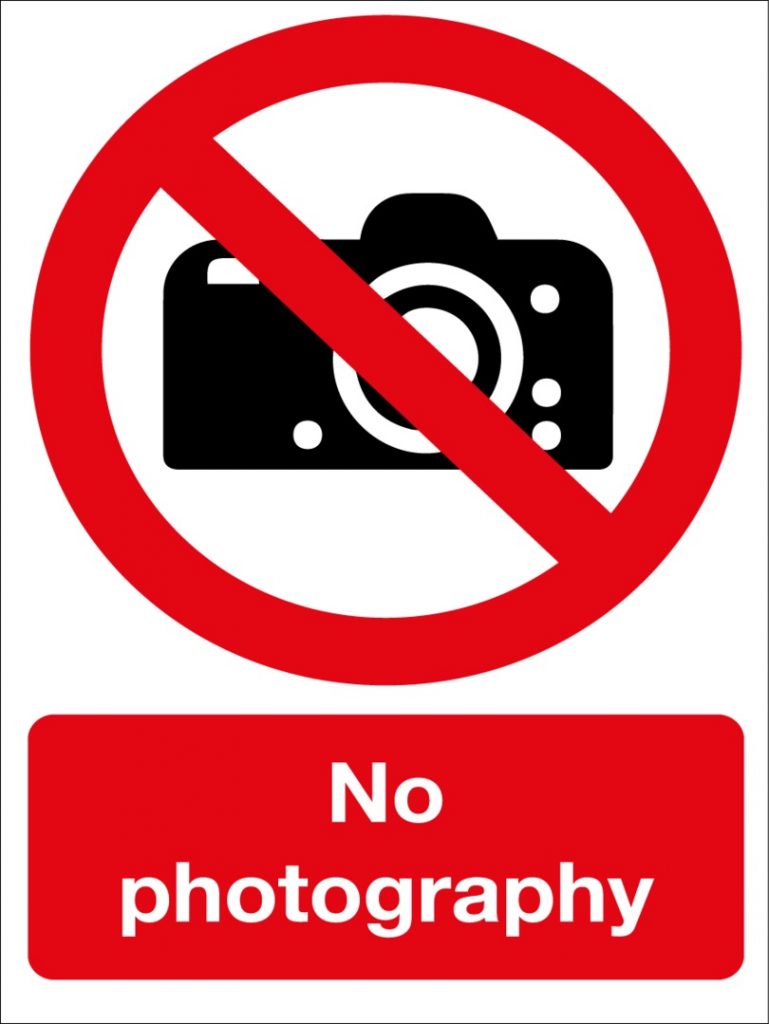 You're walking through an art gallery or museum when suddenly struck by an amazing artwork. So you whip out your phone to take a picture, maybe for your own records or to share with the world on social media. Suddenly a guard steps across you and warns you off with a stern "No photographs"
You smile apologetically and tuck your phone away looking all embarrassed as others in the gallery stare at you.
Putting aside the embarrassing moment, it's right to question why photography is not allowed. After all sharing your images with the world will only provide more publicity for the institution and artwork in question, which can only be a good thing.
Before we start blaming our major institutions, they aren't usually to blame. Walk around the permanent collection of any of London's major museums and galleries and everyone is free to take as many photos as they like — provided they don't wallop someone with a selfie stick.
It's normally the temporary exhibitions that have the strict no photography rules and that's all to do with the terms of the loans, often from private collections or the artist's estate.
It's unhelpful to have a no photography rule as this simply prevents the artwork from getting the attention it deserves, let's face it if an artwork isn't on social media its reach is vastly reduced.
So let's talk about the reasons why some collections may want to prevent people taking photographs of their works.
It can be used to create prints or merchandise to sell on. That's not going to happen with an image from a camera phone as once blown up they never look great, or as some galleries have done you could simple ban digital SLR camera photography — banning flash photography, which can damage work, is similarly easy to implement. Let's face it, if someone wants to put an artwork on a t-shirt, they'll find a way around it — Google images is probably their first choice.
Nobody will want to see the real thing. Never have I heard someone say I've seen it on screen, it looks great, but I don't need to see it in person. Sometimes people will see the show on screen and decide they're not interested but that's more them making an informed choice that it's not for them. Most often it's helping people make a decision as to whether they should go or not, or showing work to those who aren't able to travel to e.g. New York to see an exhibition.
It ruins the experience for other visitors. Now there is some credibility in this; if there's someone taking photographs of every work and generally getting in everyone's way. But there's nothing preventing a polite notice stating photography is welcome, though to be respectful of other's experience of the exhibition.
Preventing photography only makes exhibitions feel less welcoming and more intimidating. It's about time that museums and private collections stopped placing these ridiculous conditions on their loans.
Besides it's impossible to keep an eye on everyone and those determined enough will get a photograph somehow. Best to embrace it and free us all to snap away.
For more in this series, see my thoughts on You can't find galleries, Private views, Art itself, Appointment only exhibitions, Artificial Intelligence replacing artists, Everyone's a Critic, Photo London, The Turner Prize, Art for art's sake, Conceptual art is complicated, Condo, How performance art is presented in museums, Frieze week floozies, too much respect for an artist's legacy, opinions not being welcome, an exhibition across three countries, tackling race and gender in art, artist-curators, art fair hype, top 5s and top 10s, our political art is terrible, gap left by Brian Sewell, how art never learned from the Simpsons, why artspeak won't die, so-called reviews, bad reviews are bad for business, the $179m dollar headline, art fairs appealing to the masses, false opening hours, size matters and what's wrong with video art.
Categories
Tags