At FAD, as you know, we love interesting cultural stuff. We were thinking, 'Wouldn't it be great to find out what the best global creative brains are into right now?', so we decided to start asking. And then we decided that they should be self selecting. So last time out we had Dirk Van Dooren founding partner and owner at Tomato and he has nominated Graham Wood ECD at The Gild.
1 Some Art I'm Interested in:
A great and almost forgotten artist Pauline Boty.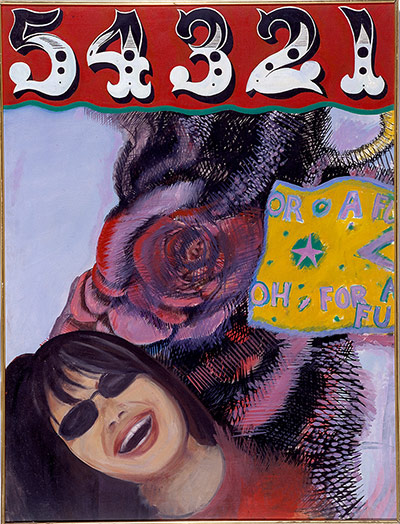 5-4-3-2-1 1963 Pauline Boty Estate/Wolverhampton Art Gallery
Pauline Boty was a founder of the British pop art movement and Britain's most notable female pop art painter. She died aged 28 in 1966 and her name has largely been forgotten outside the art world. www.theguardian.com/pauline-boty-pictures
en.wikipedia.org/wiki/Pauline_Boty
2 Some Design I'm Interested In: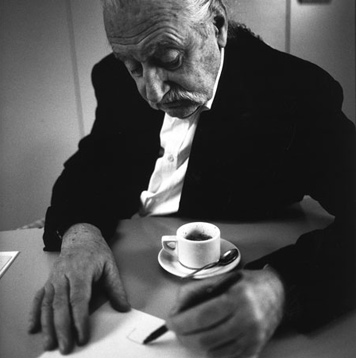 "Ettore Sottsass: Work in Progress," photo by Luca Fregoso
My favourite writing on design:designobserver.com/feature/when-i-was-a-very-small-boy
3 Some Culture I'm Interested In: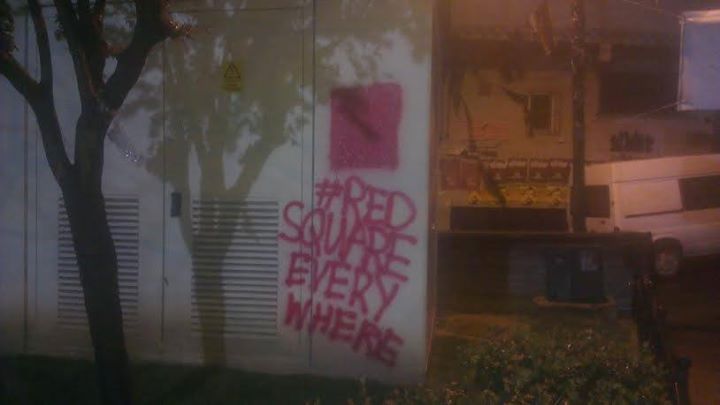 Education, open and free for all. www.redsquareeverywhere.com
4 Some Style I'm Interested In: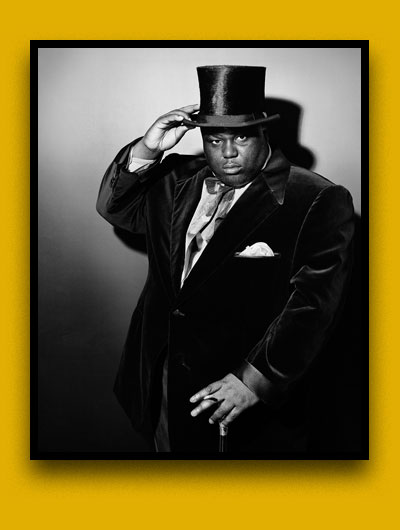 My favourite tailor www.markpowellbespoke.co.uk
5 Some Tech I'm Interested In:
This person invented our world www.amazon.co.uk/tesla
6 My Nomination for the next column is:
Flo Heiss ECD at dare.
About
Founder member of tomato (1991-2006), now ECD at The Gild. Has worked with people and companies including Nike, Adidas, Scott Walker, Levis, Unilever, JBO, Shell, Malcolm McLaren, Sony, Microsoft, 4AD, Samsung, Nine Inch Nails, Orange, Ford, Porsche, The Cocteau Twins, Electrolux, Philips, RCA, Rough Trade, Selfridges, Sketch Bar & Restaurant, MTV, VH1, Kiss FM, The Fast Show, Procter and Gamble, Bacardi, Smirnoff, MAC Cosmetics, Dead Can Dance, the Guardian Newspaper, Macy's, the BBC, Channel 4, the Science Museum, Reeves & Mortimer, Helly Hansen, Pepsi, Sunglass Hut, Radisson Hotels, Simple Shoes, Underworld, Converse.
Read the first THAT'S Interesting: fadwebsite.com/2014/01/26/graham-fink
Read the second THAT'S Interesting:fadwebsite.com/2015/02/09/mark-goodwin
Read the third THAT's Interesting:fadwebsite.com/2015/03/09/thats-interesting-grant-parker
Read the fourth THAT's Interesting:fadwebsite.com/2015/03/23/thats-interesting-damien-bellon/
Read the fifth THAT's Interesting fadwebsite.com/2015/04/15/thats-interesting-jim-bletsas/
Read the sixth THAT's Interesting Dirk Van Dooren
Categories
Tags