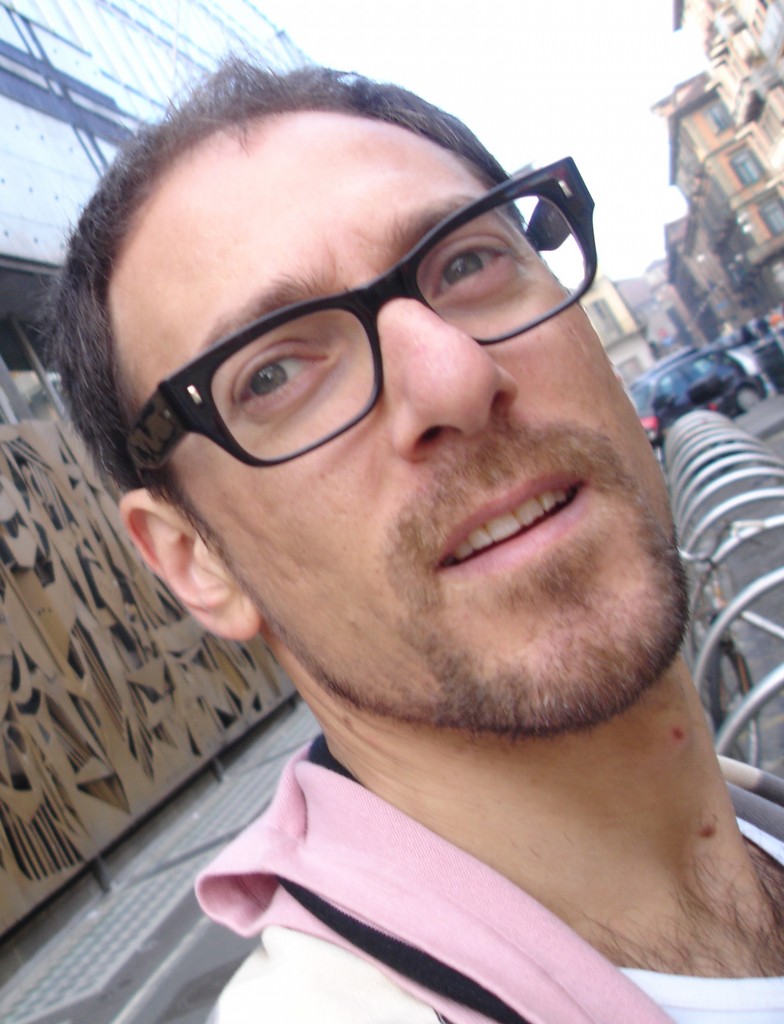 Contemporary art crystal-ball-gazing is the new small talk in the art world. If the palm-readers and shamans, who read the future in disembowelled animals, could predict the future of contemporary art that way, they would find themselves swiftly employed as art advisors in today's art world (…. Hold on, couldn't that be a special installation at the next Frieze? I will bring one over from Brazil). There is a widespread feeling we have reached a momentous turning point: that one era is over and another is about to start, as if we were at the transitional phase from Rococco to Romanticism, or Neo-classicism to Modernism.
In the absence of Shamanic guides, I have asked some of my friends to examine the bottoms of their coffee cups, and see what the dregs say about the future of art, but first, here's my prognosis;
It's not difficult to define the era that was. The old era was the contemporary art boom, in which one had the sensation that the styles of modernism had degenerated into sets of gimmicks, clichés and self-parody. There were too many works of art made from cubes (there still are), neon and grids –far too much art that only looked like art. There were too many sexily casual oil painters. (it's meant to look slapash, donchaknow?).
There was too much appropriation – artists thought anything they cut out of a magazine could be sold in a gallery for £20,000. There was far too much art based on the formula – make one symbolic object out of another symbolic material – skulls of diamonds, nuclear explosions in pots and pans, red perspex kalashnikovs. There was too much art that took the piss out of art, and the people who collected it – enormous vitrines full of fag-ends, poolside toys remade at the cost of hundreds of thousands of dollars in painted steel (Hello! Why?). There was shininess.
But if it's easy to talk about the stuff we are leaving behind (but haven't completely dumped yet), it's much harder to predict where we will be in ten years time. I can see a handful of 'directions' in art today. There is a return to narrative in art which takes the form of novelistic projects, with characters, events and storylines, presented in the mixed media of conceptual art. Exhibit A: Charles Avery. There is an art, that is narrative, scenographic and cinematic– like Exhibit A (2) Christopher Buechel's sprawling film-set-like installations. There is a convergence between the art gallery and themepark, through the spectacularisation of the art installation. Exhibit B: Miroslav Balka's "How It is" at the Turbine Hall or any other Turbine Hall piece, or the wonderful thing in the Barbican's curve gallery by Céleste Boursier-Mougenot, in which little birds play electric guitars . There is a Fluxus-type revival of informal makeshift works of art, but this time highly aestheticised and on a monumental scale. Exhibit C: Angela De La Cruz or Karla Black. There is an art that represents or re-engineers social relations by organising and adapting community rituals and group activities. Exhibit D: Jeremy Deller's Manchester Procession (2009) or Francis Alys' procession for MOMA (2002). Artists films are flooding art galleries, which often now ressemble multiplexes. Can you add any more to my list?
While I might be able to list seven or eight trends in art, which feel different from art before 2000, I'm much less comfortable about suggesting what these trends share. Perhaps they don't have to share much. There have always been many different kinds of art produced at the same time – just think about the isms of early modernism in the two decades before WW1. On the other hand, there is also the Zeitgeist, the spirit of the age. I know we have lived through the 'Age of Bling', of the commodification of contemporary art, even though it doesn't apply to all the art, even most of the art, that was made during that time. So what is the next spirit of the age?
To predict the future of art, we should combine our thoughts about what is changing or has changed, with what won't change. Not everything that has happened in the last ten years is going up in smoke. Art is much more popular than it was ten years ago, if we measure it in terms of gallery visits (almost 40m in the UK last year, more than went to football matches) and media profile (Landy's bin and Gormley's plinth were stories on 24 hour news channels). Art, which was once so complicated and theoretical, has found a way to talk simply and punchily about our world, like an advert, but for an idea or history, not a product. Call it iconic-symbolic, it ain't going away: Yinka Shonibare's tall ship in a bottle, with sails made out of African cloth, has been installed on the fourth plinth. We are living in an ever-more aestheticised and advertorialised culture, and this will outlive the speculation of collectors and dealers and mass production of 'Startists' (think 'Starchitects')
But I do not agree with those who argue that things will continue as before but with a new generation of art stars , like the 'Damien of Delhi', Subodh Gupta, or the Damien of Dubai, Farshad Moshiri. I am in the camp of people who say the reverse will happen: the wall jewellery and garden ornaments bought by billionaires will no longer interest us much as art. Instead our attention will turn to artists whose projects and images are embedded in society – designs for parks and bars and toothbrushes, the atriums of schools, internet projects, free festivals, political campaigns.
What art offers that design and architecture don't, is some kind of 'comment', 'critique' – messages, to use a simple word – about our society and how it should be. I think, in the future, this 'value-added' quality of art, will make artists more in demand than ever, from an ever-increasing variety of players, not just collectors, galleries, museums and auction houses, but hotels, mobile phone operators, airlines, supermarkets, etc.
The things the artists of the future will do will be temporary, makeshift, digital, serving specific purposes and places, – after a while the data-projector will be turned off, and the art will be folded up and tidied away. The artists will want to talk to wide audiences, so they will use the same strategies that other mass cultural art forms use. Art will become cinematic. It will tell us stories. I think art will become more public.
But I could be wrong. I have heard predictions that we are in for a backlash against art in general and that perhaps the next craze will be cheese, and we will all attend huge cheese biennales. In that case I will be curating the chevre pavilion.
FUTURE OF ART Charles Thomson PART EIGHT
FUTURE OF ART Gina Buenfeld PART SEVEN
FUTURE OF ART Janet Lee PART SIX
FUTURE OF ART Cedar Lewisohn PART FIVE
FUTURE OF ART Tom Morton PART FOUR
FUTURE OF ART Julia Peyton-Jones: PART THREE
FUTURE OF ART JOSH BEAR – PART TWO
FUTURE OR ART Hans Ulrich Obrist – PART ONE
Future Of Art was produced by Ben Lewis
www.benlewis.tv
www.artsafari.tv
Categories
Tags