Art the Arms Fair exhibition & auction now- Today 11th September 2023 the award-winning Art the Arms Fair (ATAF) returns to London with its 4th exhibition. Running until 17th September, the exhibition coincides with the Defense and Security International (DSEI) arms fair being held at the ExCel Centre.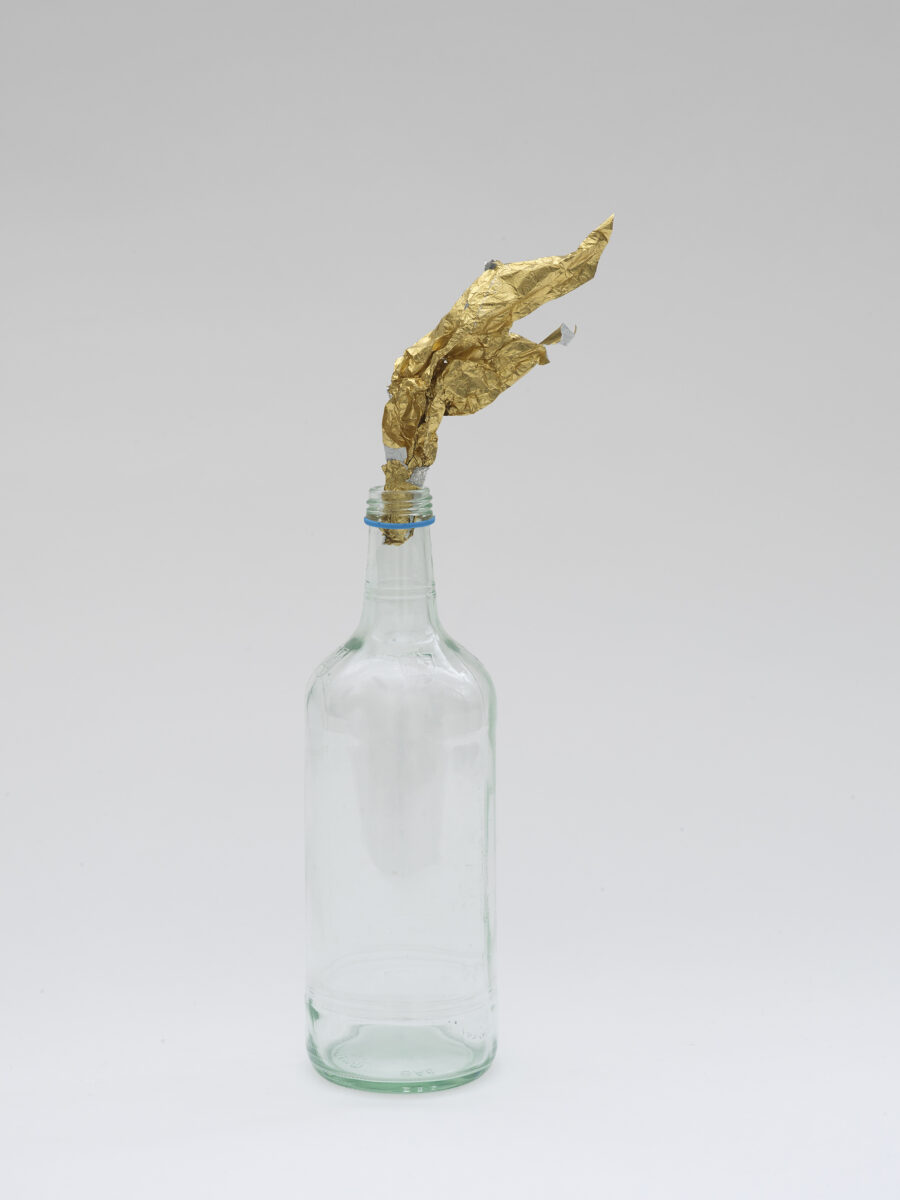 Art the Arms Fair continues to expose the DSEI arms fair, which is held with the support of the UK Government in London every two years. One of the world's largest arms fairs, this year's DSEI will have 2,800 suppliers, and more than 230 new exhibitors. Despite Sadiq Khan calling for a stop to the event, numbers of attendees are expected to surge following Putin's invasion of Ukraine in February 2022.

Taking place at Gallery 46 in Whitechapel, Art the Arms Fair (ATAF) will be responding to DSEI from the heart of East London. For the first time ATAF has partnered with Demilitarise Education to present We Ain't dED Yet, a show of internationally acclaimed artists shining a light on the human cost of war.

Participating artists include: Jeremy Deller, Gavin Turk, Adam Broomberg, Artists x Allies x Hebron, Kennard Phillips, Peter Kennard, Ed Hall, Kyle Goen, Jill Gibbon, Ken Nwadiogbu, Cake$, Sharon Rose, EPI, Subvertiser aka Dr. D, Protest Stencil, and Zedsy.
Plus an exciting opportunity for you to get involved and make a difference through art and activism. The Art the Arms Fair Auction, in collaboration with Demilitarise Education, is now live and waiting for your participation!
Auction Closing: September 17th at 3 pm
Your Bid Matters: When you place a bid in this auction, you're not just buying art; you're supporting a vital cause. Demilitarise Education, a grassroots non-profit, is dedicated to severing the ties between UK universities and the arms trade. Your contribution will help pave the way for these institutions to champion peace research instead.
Explore the Exhibition: In just a few days, our riveting anti-war exhibition will open at Gallery 46 in Whitechapel. Here, you'll have the chance to immerse yourself in some of the most compelling anti-war art of the year. It's an experience that promises to be both thought-provoking and inspiring.
How You Can Help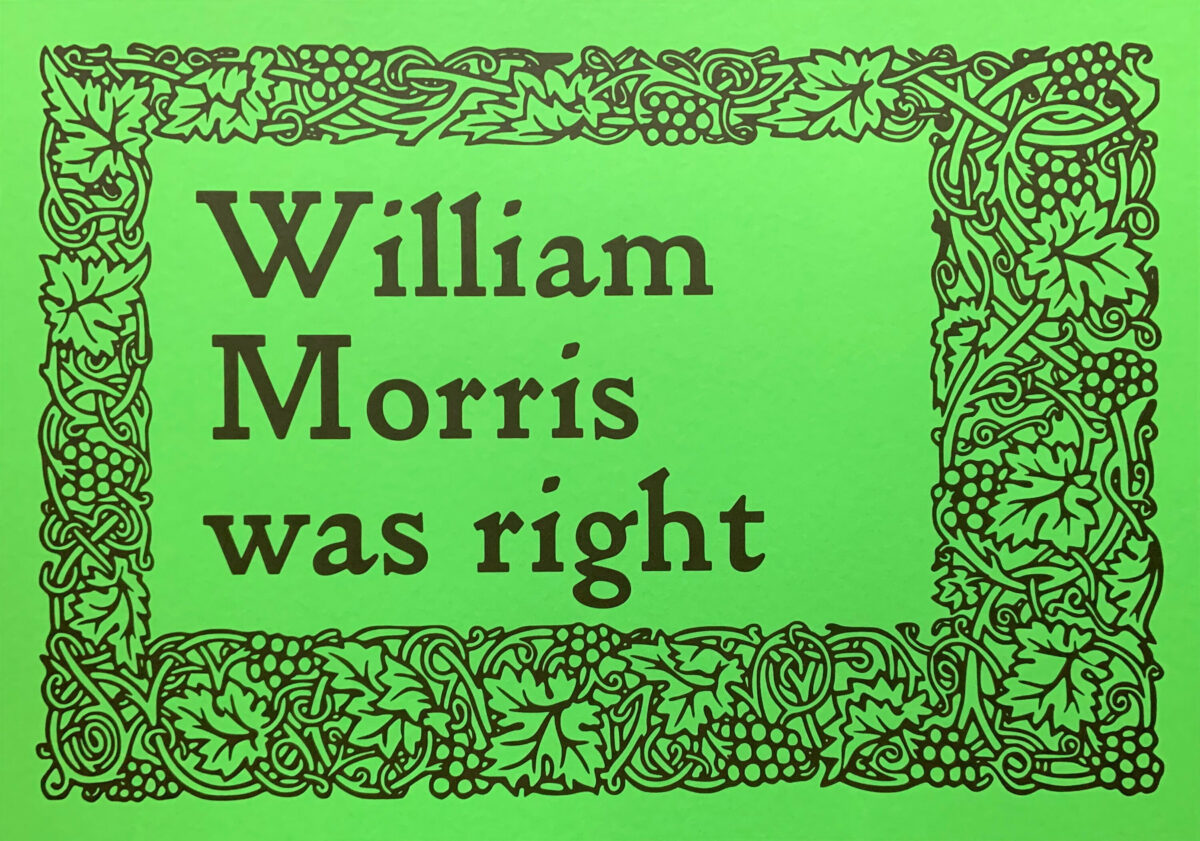 Visit the auction and place your bid.
Share this opportunity with your friends, family, and colleagues who share your passion for peace and art. You can reshare these posts: Twitter, Instagram
Join us at Gallery 46 in Whitechapel to witness the power of art in action.
Your involvement matters. It's not just about owning a beautiful piece of art; it's about being a part of a movement to reshape the future of education and advocate for peace.
Make a difference together. Explore the auction, bid generously, and visit the exhibition opening in Whitechapel.
Curator Zayna Al-Saleh said:
The exhibition is testament to the presence and operations of the arms trade in our daily British lives: from its staging in our capital to its discrete dealings with our universities. These dealings provide the means for major human rights violations and have resulted in millions of refugees, many of whom are not granted safety from European waters. Where politicians have failed to place accountability, artists will lead with a literal revelation in the national interest of our public.
Jinsella, dED's founder said: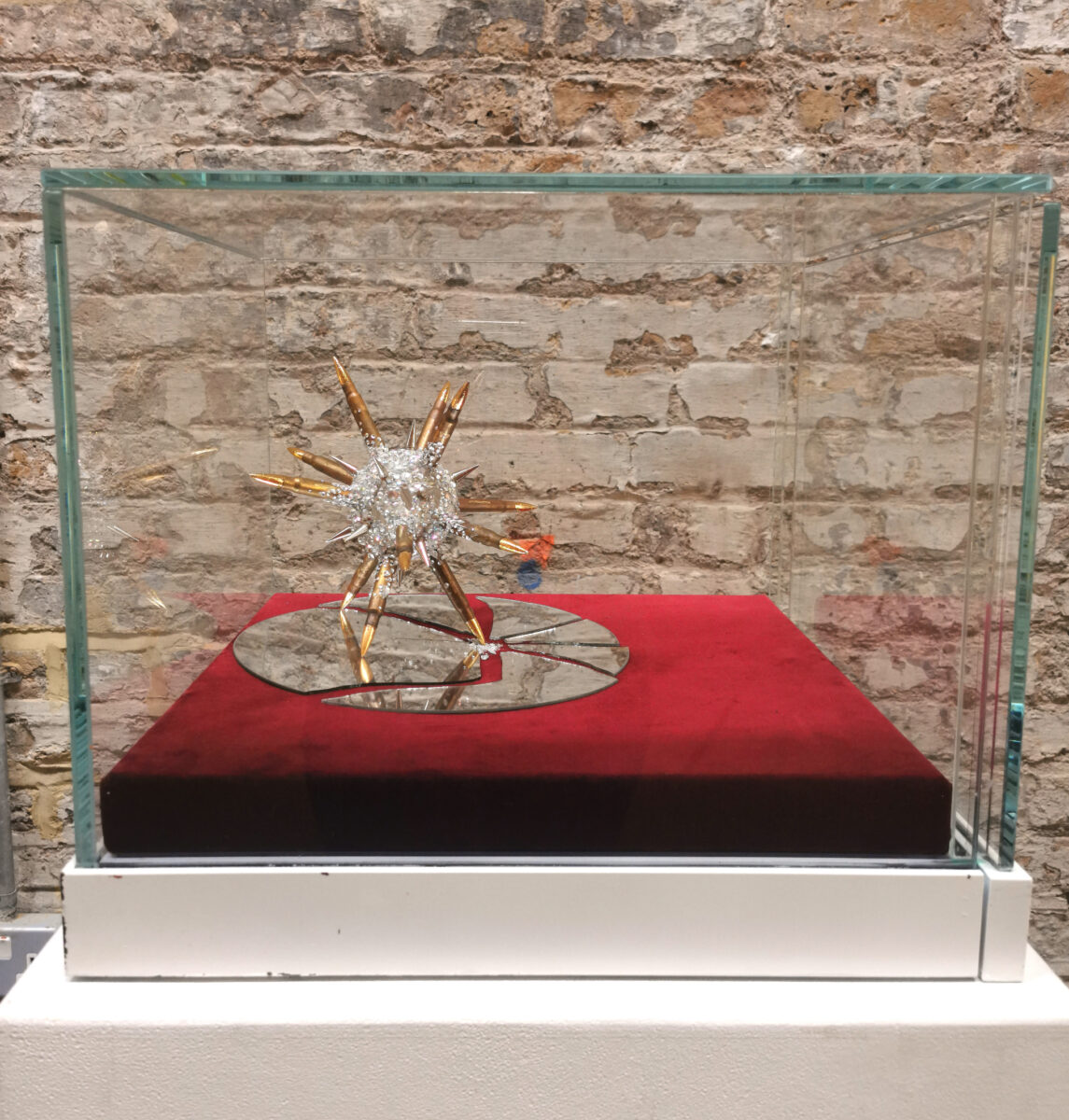 British industry profiting from war is nothing to be proud of. We need to see the same level of investment that goes into war, being put into economic and sustainable transformation that will improve and secure the livelihoods of people in the UK and beyond. This transformation starts within universities, directing partnerships away from arms companies and towards socially useful and ecological sectors.
Arts the Arms Fair (ATAF) is a grass-roots group of volunteers who came together in 2017, uniting around the principle of exposing the effects of the global arms trade, using art as a platform. The exhibition is hosted every two years in September to coincide with the Defence and Security Equipment International (DSEI) arms fair in London. ATAF were the proud recipients of the 2018 Nesta & Observer's New Radicals award and were recently included in the Designing Peace exhibition at the Cooper Hewitt, Smithsonian Design Museum.
Art from We Ain't dED Yet will be sold to support Demilitarise Education as they work with students to collect research on every university in the UK. dED is planning to leverage this data to campaign for the adoption of the Demilitarise Education treaty.
We Ain't dED Yet, Gallery 46, 46 Ashfield St, London E1 2AJ, 11th September – 17th September.
FREE TICKET
Visit the auction and place your bid.
Categories
Tags