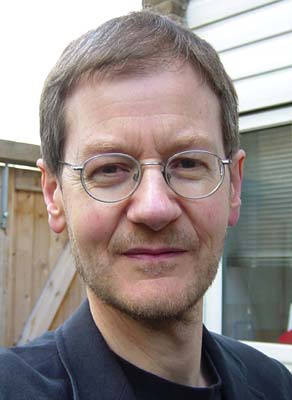 The current art establishment is a mirror image of the Victorian art establishment, replacing tradition with novelty, pomposity with pretentiousness, sentiment with vacuity, and craft with junk. It is equally superficial, and, because it is likewise based on fashionable taste, will be similarly ephemeral.
Today's power brokers are as confident as their 19th century predecessors of the enduring worth of their position, and are reassured by the auction results of Jeff Koons, just as the Victorians were by the 1882 record-breaker, The Babylonian Marriage Market, by Edwin Long. Who? Quite. Within a decade of his death, Long's work had plummeted to 10% of its former value.
We can hold a similar prognosis for today's art stars. There is nothing as unwanted as novelty when it is no longer new. However, when it has massive institutional investment, it can exhibit remarkable stubbornness before it reaches it due demise, not to mention a vicious contempt for the art that is due to replace it.
I don't see anything happening overnight. The art of the future is already here, but marginalised. It embodies a paradigm of depth and genuine engagement with life and experience, as well as the means to communicate that.
A fundamental is that art cannot have merit by ideas alone. Concepts are, as Miroslaw Balka said in an Oxford Union debate last November, "the spine of art." I answered him, "but what would we look like walking around just a spine?" The heart of art is emotion, and its warm flesh and blood is the way it is made through the skilful use of a medium of expressive subtlety which gives the ideas life.
The refusal of painting to lie down and die is simply because it provides that potential, but more important are the values which its practitioners embody and which have led them to it.
The Stuckists group, which I co-founded with Billy Childish in 1999 (he left in 2001) is the most vocal – and hence most derided – exponent of those values. The global response can be seen in the expansion of the Stuckists from 13 founding artists to over 200 groups in 48 countries as of 2010. The Stuckists do not have a monopoly: there are many artists who work in a similar way, but lack media access and have been left out in the cold.
An astonishing validation of real values occurred in the recent paintings of Damien Hirst exhibited at the Wallace Collection, and almost universally derided in a frenzy of fear and embarrassment by the critical caucus, after he pronounced conceptual art a "dead end" and said, "I always thought painting was the best thing to do."
Having marched straight into the Stuckist camp, Hirst has met with the same scathing reaction: when distorted perception praises the false as true, then inevitably the true is condemned as false. He embodies the emerging paradigm of meaning, intellectual and emotional integration and integrity, and the direct, uncensored communication of that through personal technical means, which are dictated by the vision and are not the vision or end in themselves.
He is not the best to be doing this right now, but he is an admirable proponent of it, and is also the most prominent. His volte-face is in itself one of the most remarkable events of contemporary art. His manifest integrity and independence of action will win through. Then artists such as Joe Machine, Paul Harvey and, Ella Guru may also get the recognition they merit.
FUTURE OF ART Gina Buenfeld PART SEVEN
FUTURE OF ART Janet Lee PART SIX
FUTURE OF ART Cedar Lewisohn PART FIVE
FUTURE OF ART Tom Morton PART FOUR
FUTURE OF ART Julia Peyton-Jones: PART THREE
FUTURE OF ART JOSH BEAR – PART TWO
FUTURE OR ART Hans Ulrich Obrist – PART ONE
Future Of Art was produced by Ben Lewis
www.benlewis.tv
www.artsafari.tv
Categories
Tags