Tabish Khan the @LondonArtCritic picks five exhibitions to see in person now that galleries are open, but are also available online for those who can't travel to London or aren't yet ready to head out. Each one comes with a concise review to help you decide whether it's for you. Readers should also see last week's selection, where three are still open to visit.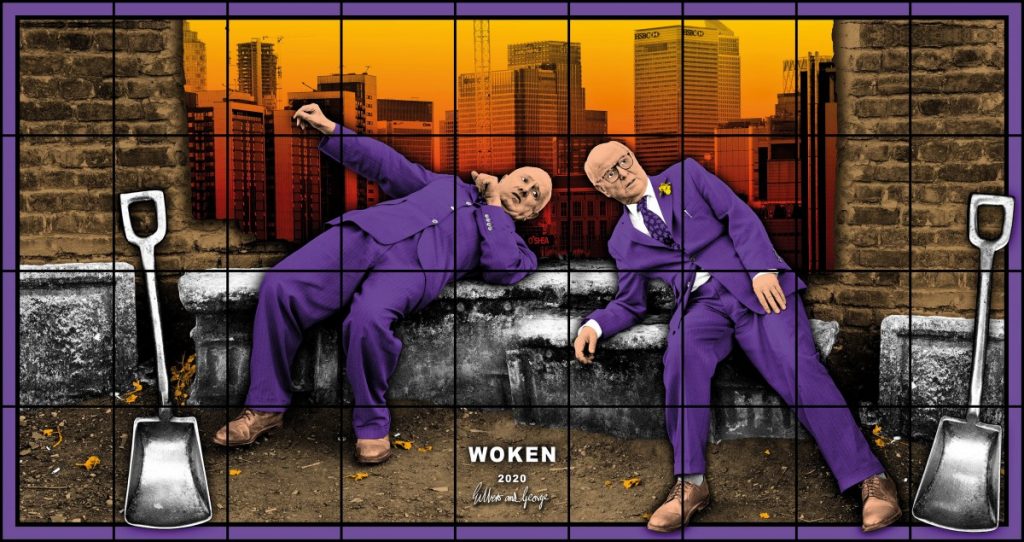 Gilbert & George: New Normal Pictures @ White Cube, Mason's Yard
Just as we've all had to adapt to the new normal so have artist duo Gilbert & George, donning their trademark colourful suits as they are pictured gardening, protesting in their local area and waking up to the new world as we've all had to. It's the exhibition that sums up what we've all been through in lockdown. There's also an online version of the show with a video walkthrough Until 8 May.
Katrin Fridriks: A Certain Blue Enters Your Soul @ JD Malat Gallery
The colour of the sky, the sea and even the soul? Katrin Fridriks' energetic abstract works switch to a blue palette as it's the colour that's often used to signify the divine in examples such as Renaissance Painting and the domes of Byzantine churches and mosques. There's a virtual tour as well, for those who wish to experience it from home. Until 9 May.
Mika Tajima: Regulation @ Simon Lee Gallery
What does the sound of industry and production look like? Here we can see them as soundwaves are turned into tapestry paintings – a material associated with a gentler way of life compared to pace of data centres and energy companies. In the space a large chunk of rose quartz, a medium often associated with mysticism, is fitted with jet nozzles to allow the healing energy to be symbolically released. Four videos voiced by the artist allow visitors to understand them remotely. Until 8 May.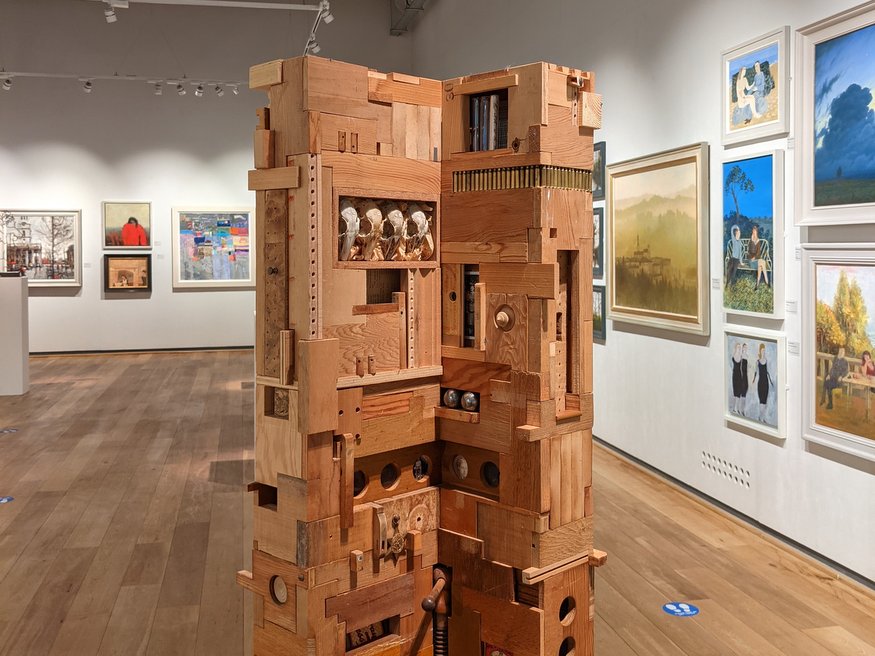 Royal Society of British Artists annual exhibition @ Mall Galleries
If you want lots of art in a variety of styles and mediums then this is the place to come to. While figurative works do dominate it's filled with lots of excellent works including a brilliant sculpture incorporating animal skulls by Lesley Hilling. The website includes a virtual tour of the exhibition. Until 24 April.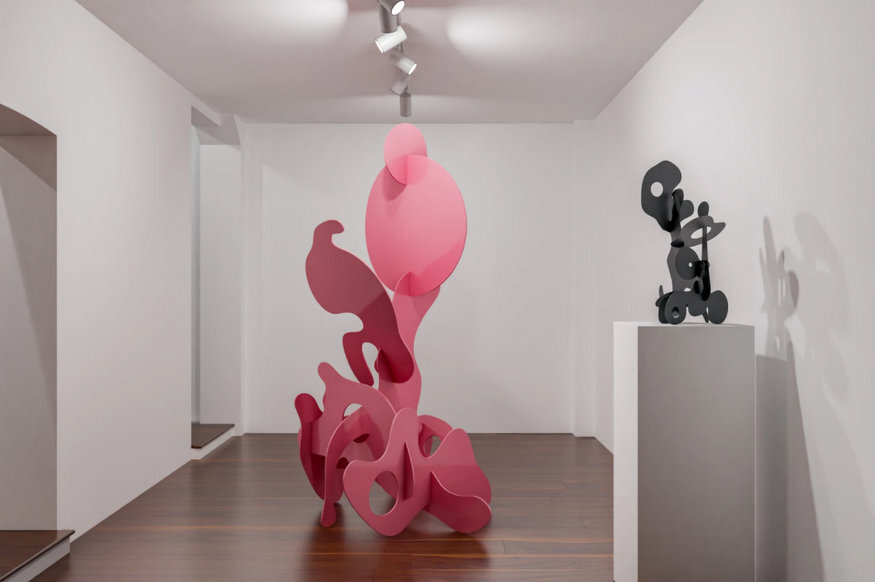 Misha Milovanovich: The Shape of Colour @ Dellasposa
What do you see in the shapes and shadows of these colourful sculptures? Is it what the artist wants you to see or a projection of your own thoughts? Misha Milovanovich pulls together abstract shapes to give them a sense of anthropomorphism ready to spring to life. The show may be viewed online where we can see the works in outdoor settings as well. Until 12 June.
Simon Lee image Ben Westoby. Mall Galleries image Tabish Khan. All other images copyright gallery and artist.
Categories
Tags