Tabish Khan the @LondonArtCritic picks five exhibitions to see in person now that galleries are opening again this week. Each one comes with a concise review to help you decide whether it's for you. Readers wishing to stay at home should check out his online top 5 and those heading out should visit FAD's 14 exhibitions to look forward to as galleries open again.
Susie MacMurray: Murmur @ Pangolin
Sculptures have been carved from sliced deer antlers and a murmuration of ostrich feathers move within air currents in the gallery, creating beautiful shadows on the wall. Susie MacMurray is taking us back to the nature that we've all felt closer to during lockdown and also drawing attention to political issues as reclaimed barbed wire on a blood red cushion stands in for a boat full of refugees. Until 8 May.
Magda Stawarska-Beavan: Spaces and Moments @ Yamamato Keiko Rochaix
The artist walks through the Polish city of Lodz looking for traces of lives lost among the Jewish community, including photographing where the ritual bathing of the dead takes place. Combining multiple mediums this moving exhibition looks at the stamp of Jewish history on the present city. 14 April – 15 May.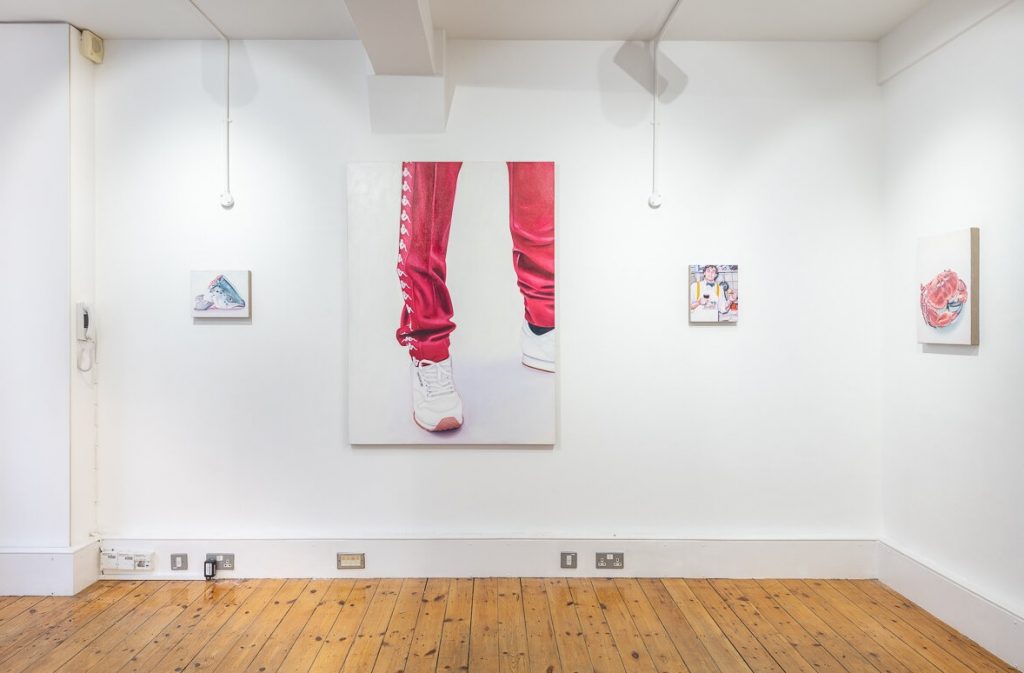 Lydia Blakeley: Classics @ Niru Ratnam Gallery
Taking on the everyday Lydia Blakeley celebrates that which many of us don't give a second thought to in her paintings. Particularly revelatory is her look at hoodies and tracksuit bottoms, clothing that's often reviled by those who don't wear them as belonging to an underclass while they are celebrated by those who wear them with pride. 14 – 24 April.
The Silk Road: A Living History @ Granary Square
The Silk Road were a series of routes that allowed Chinese, Islamic and European influences to flow both ways across trade routes. Even today these influences are still visible and this outdoor exhibition put on by the Aga Khan Foundation takes us on a journey that takes in stops including London, Venice, Sofia, Turkmenistan, Pakistan, China and many other locations to show us how these cultures continue to incorporate this cultural exchange. Until 16 June.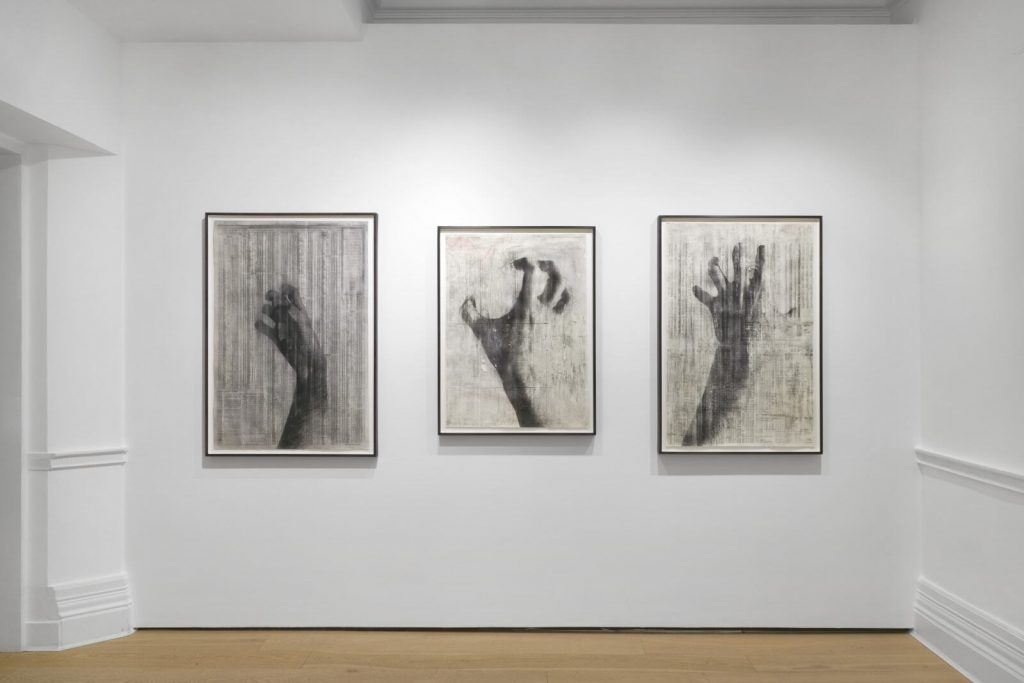 Online exhibitions we can now see in person
Many of the online exhibitions I've mentioned in previous top 5s can now be visited in person. These include: SoShiro: Crafting a Difference (12-30 April), Peter Kennard: The Concept of History @ Richard Saltoun (until 16 April), Stephen Friedman Gallery at the London House of Modernity (13 April – 28 May), The Place Where I Stand @ No 20 Arts (until 1 May).
Susie MacMurray image copyright Steve Russell studios. Silk Road image of mosque inside Taj Mahal, courtesy Aga Khan foundation. All other images courtesy respective galleries.
Categories
Tags