Normally art critic Tabish Khan brings you 'The Top Art Exhibitions to see each week'. Given that most galleries are shut due to the current Covid-19 health crisis, this week he's picked 5 fantasy art projects. These are the commissions artists would love to do so they've created a mock up digitally, here's hoping more great examples of fantasy projects will emerge during lockdown: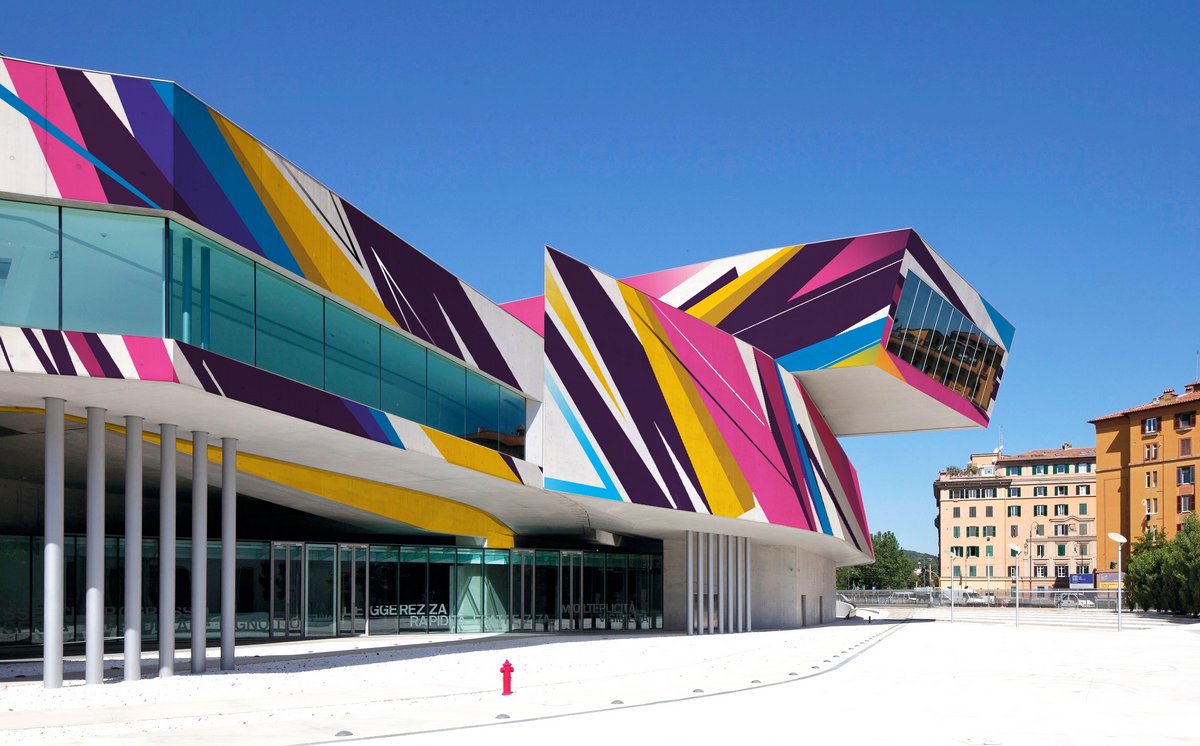 Remi Rough at MAXXI National Museum of 21st century art, Rome
This man was the inspiration for this article, given he's created a whole series of famous buildings covered with his usual jazzy colour scheme. My favourite is this one in Rome where the sharp angles of the building by Zaha Hadid complement his own sharp delineations of colour.
View this post on Instagram
Ian Davenport at Tate Modern, Turbine Hall
Not to be outdone with colour, Davenport has spread his signature drip paintings to the Tate where it looks like they've spilled down the gradient of the Turbine hall itself. I really want this psychedelic commission to happen now that I've seen what it could look like.
View this post on Instagram
Cyril Lancelin – Sky-park
Ok this thing is a health and safety nightmare and so will never happen. However, we can speculate as to how impressive this would be if it did exist. Made in collaboration with Aramique, it's a mind blowing concept.
View this post on Instagram
Chez at Battersea Power Station
Now that's it's all luxury flats, this multicoloured takeover is unlikely to happen. Though we can fantasise about what the London skyline may look like with this design brightening up the day.
View this post on Instagram
Skip Gallery, Neonument
The skip gallery duo have created neon skips to give a contemporary twist on a historic monument. Maybe all those statues in Central London should get a neon makeover.
For other things to do while self-isolating see his top 5 art references in the Simpsons,  art initiatives, films to watch, podcasts to listen to, books to read, Instagram accounts to follow and apps to download.
Categories
Tags