Normally art critic Tabish Khan brings you 'The Top Art Exhibitions to see each week'. Given that most galleries are shut due to the current Covid-19 health crisis, each week he'll be bringing you a different top 5 to enjoy while in self-isolation. This week he's picked 5 fantastic initiatives from artists adapting to lockdown. For things to do while self-isolating see his top 5 films to watch, top 5 podcasts to listen to, top 5 books to read, and top 5 physical and online only exhibitions:
Selling through hashtags
With all galleries closed and art fairs postponed the ability to sell work has been vastly reduced. Step forth Matthew Burrows who set up the Artist Support Pledge hashtag that allows artists to sell works up to £200 online and has over 86,000 posts using the hashtag, primarily on Instagram. It's a great idea and the concept for artists to pay it forward by buying another artist via the hashtag, when they sell over £1,000 is a lovely touch. Galleries are also supporting the hashtag with Beers London agreeing to share artists on the pledge to their 60,000 followers. I've bought several works using the hashtag and it's not the only one supporting artists. Paper Patrons is listing works on paper selling at £50 and Delphian gallery has released a series of Lockdown editions at £100, where a new one is released every week and the proceeds all go to the artists.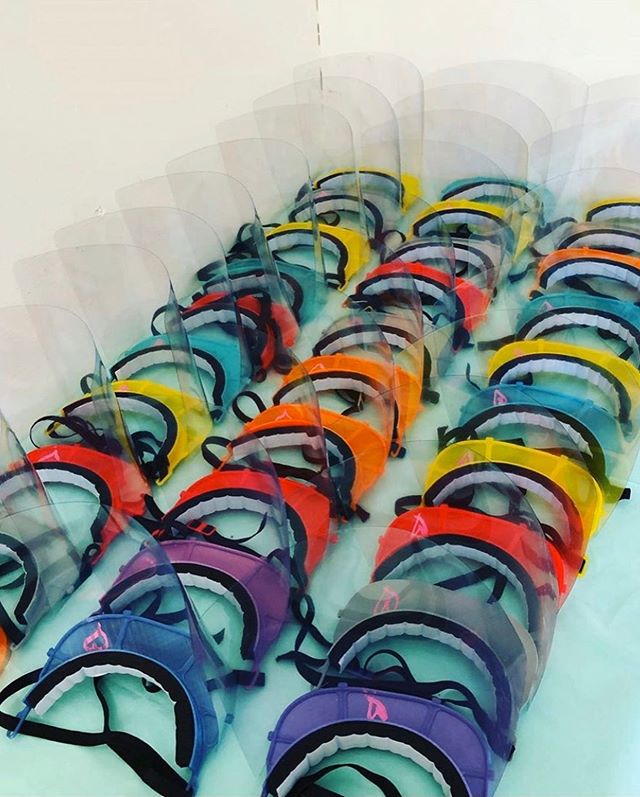 Making healthcare equipment and masks
Artist Schoony has repurposed his workshop to make PPE for frontline NHS workers to help with the shortage of equipment. It's part of a wider collaboration of artists, designers, seamstresses and others to help produce more equipment for those who need it. There are lots of other great initiatives including those making thousands of fabric masks, and I'm particularly fond of these fetching ones by Rebecca Mason.
Engaging children with art from home
Given many parents are stuck at home with children, many museums have been offering activities to get children creating from home. My personal favourite is Jupiter Artland for creating a sculpture park in Minecraft challenging children to make their own sculpture for the digital park.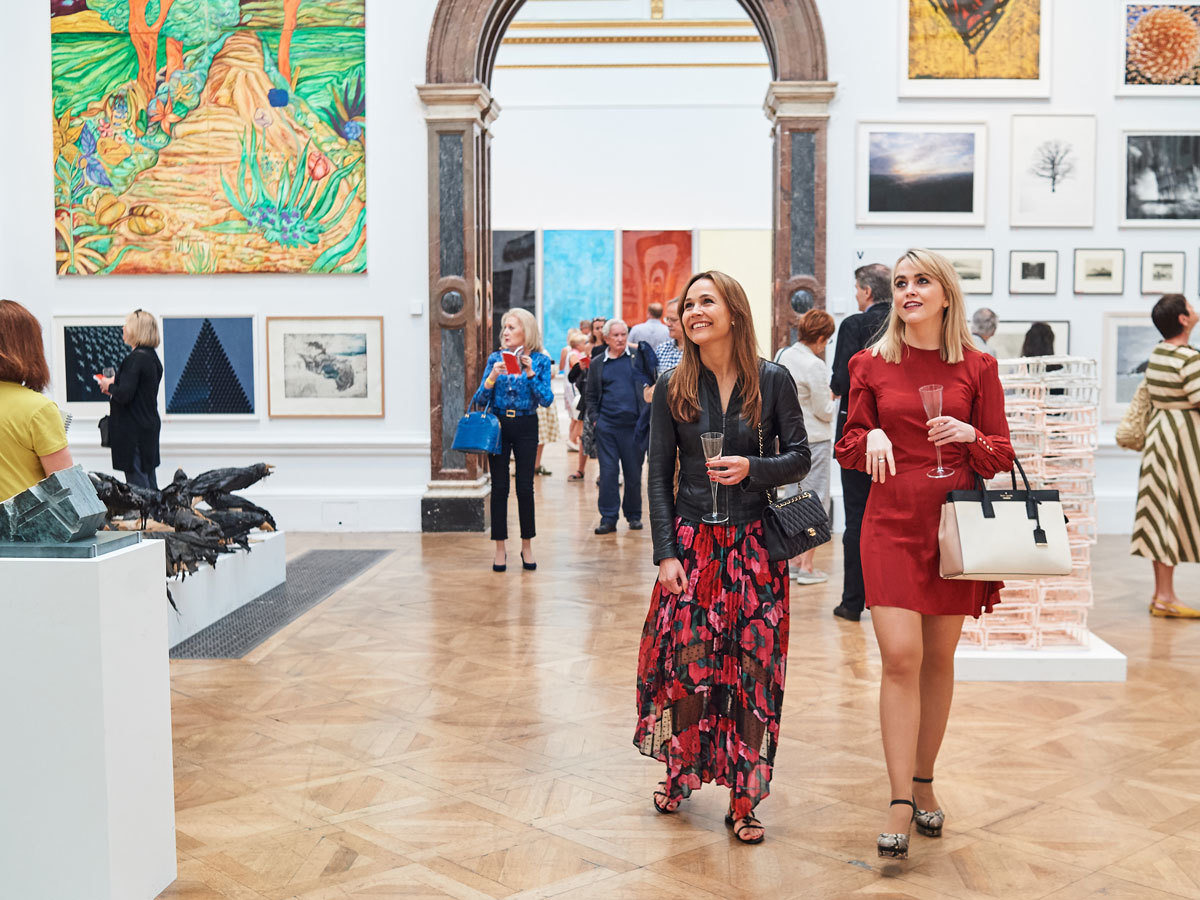 Virtual openings
With mass gatherings stopped and unlikely to return for some time, our concept of a private view or opening night like the picture above is unlikely to return any time soon. I've seen several galleries hold successful openings with curated tours and artist talks. My favourite was hosted by 'The Virtual Art Show' where each artist had their own 'room' where guests could drop in to their studio and chat about their work. As each conversation was rarely more than a handful of individuals it felt like sidling up to a conversation at a physical opening.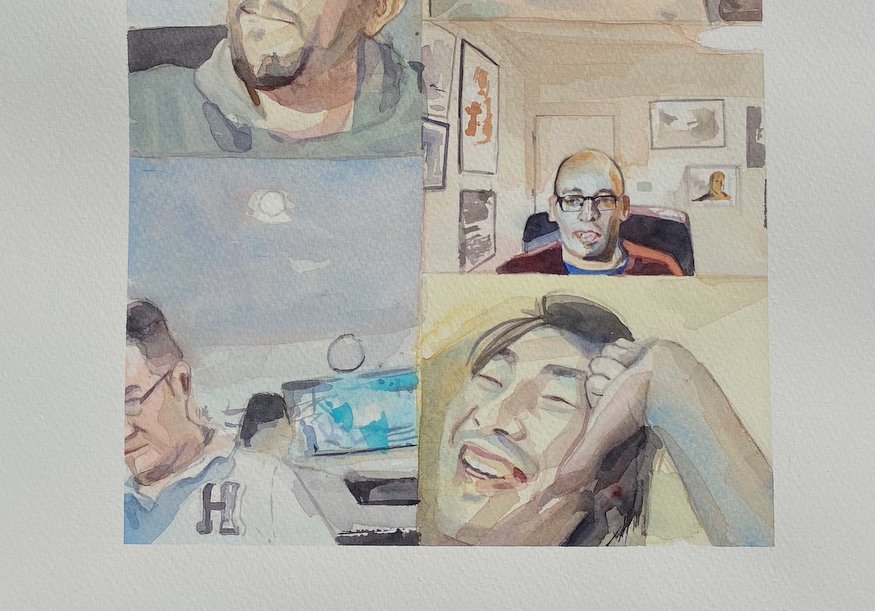 Art inspired by isolation
The current crisis has had horrible ramifications for many, but some artist have been able to work the crisis our new daily routines into their artworks. As we're now all on Zoom and Skype calls a lot more, Jose Sanchez Peinado has been painting screenshots from these calls (yes, that's me in the picture), and Frank To is using Government correspondence as his canvas. These are just two examples I've spotted, though I'm sure there are more and many more will create work based on these times in the future.
First image from The Beautiful Error.
Categories
Tags