Normally art critic Tabish Khan brings you 'The Top Art Exhibitions to see each week'. Given that most galleries are shut due to the current Covid-19 health crisis, each week he'll be bringing you a different top 5 to enjoy while in self-isolation. This week is exhibitions that are installed in physical spaces, which may be viewed online. Next week he'll be covering online only exhibitions. For more options while self-isolating see his top 5 podcasts to listen to and top 5 books to read:
James Turrell at Pace London
Standing in front of a James Turrell light work is a mesmerising experience I didn't think could be replicated online. But scroll down this page of installation views and some start to pulse and change colour. I initially thought my eyes were playing tricks on me and I started to see the changes in the still images as well. I didn't think the effect of Turrell's work could be replicated online, yet the gallery has pulled it off.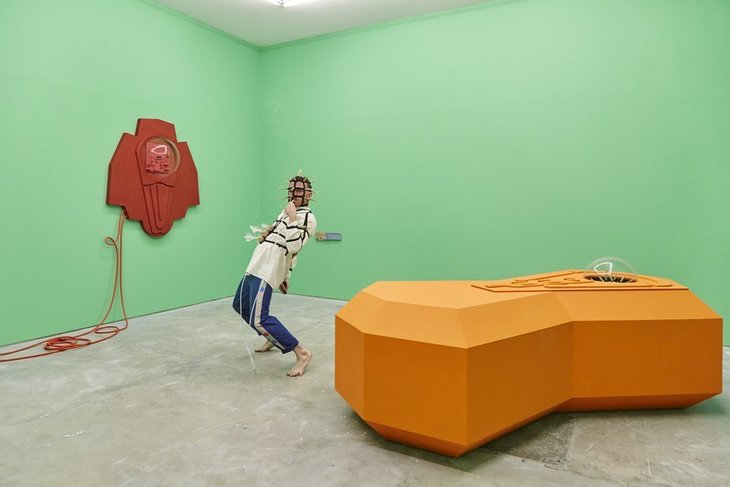 Rafal Zajko: Resuscitation at Castor Projects
Looking like a cross between a futuristic medical lab and a time capsule this installation comes alive through a performance that involves a ventilator and lots of smoke. A short video is a great way to come to grips with a show where performance links it to Polish folklore. It may have been in the works for some time, yet feels very relevant given the current pandemic.
Anthony James at Opera Gallery
Lights, mirrors and angles. A fly-through of this exhibition does a great job of showcasing the hypnotic works of Anthony James. Lose yourself in the infinities within his optical illusions.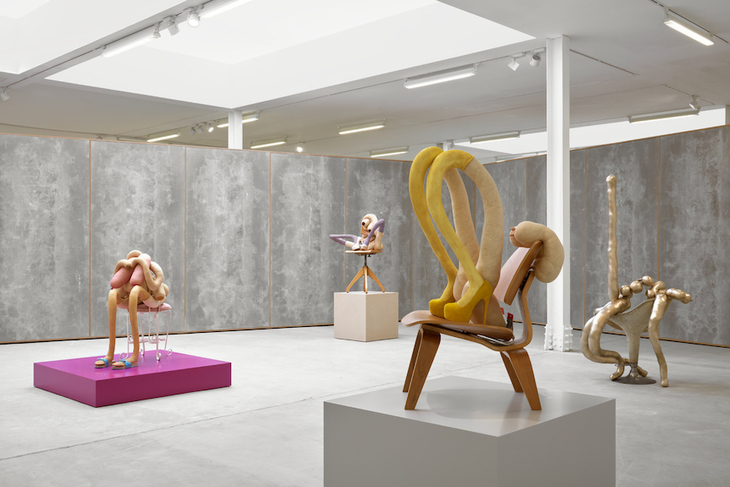 Sarah Lucas: Honey Pie at Sadie Coles
Giant phalluses, lots of breasts and contorted limbs. Sarah Lucas brings her latest creations into a massive space split by monumental concrete walls. It closed just after it opened, and a lingering video allows us to examine each playful work closely in the space of a few short minutes.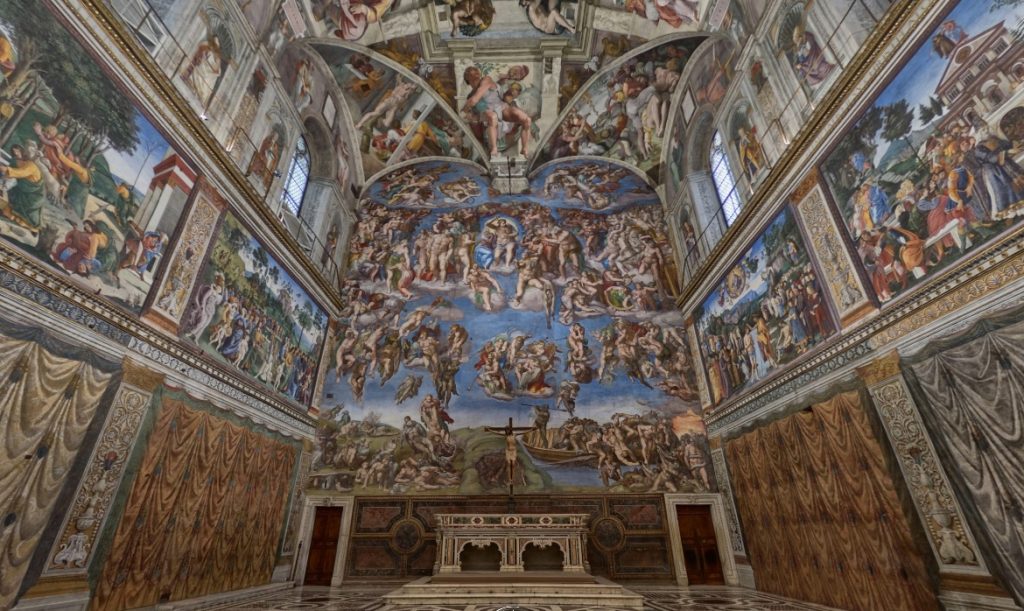 Sistine Chapel, Rome
There are boatloads of museums and galleries that can be viewed remotely, including many through the Google Arts and Culture website. However, my favourite to view remotely is the Sistine Chapel because to visit in person is to be shepherded through at speed without the chance to appreciate its beauty. In the virtual world there are no people in the way and you can take all the time you want.
All images copyright the gallery. James Turrell photo: Damian Griffiths.
Categories
Tags