Today, Frieze detailed further programming highlights for Frieze London and Frieze Masters 2022, which both take place from 12th to 16th October in the Regent's Park, London.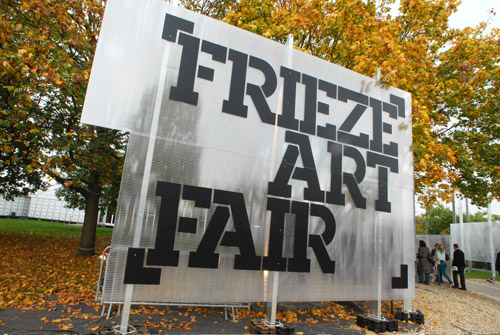 Central to this year's line-up are two special artist projects with Emma Talbot showing at Frieze London and Tyler Mitchell at Frieze Masters. Key institutional-led initiatives for 2022 include the Contemporary Art Society's Collections Fund; Camden Art Centre Emerging Artist Prize at Frieze and the Frieze Tate Fund supported by Endeavor.
'The 2022 edition of Frieze London will continue the fair's commitment to presenting ambitious artist-led projects with major new works from Emma Talbot and Abbas Zahedi. Another highlight, this year's curated section, Indra's Net will give a platform to Sandhini Poddar's remarkable curatorial vision and tackle pressing ideas around our relationship to one another and to land. The programme will showcase the heart of the London art scene, while also foregrounding artistic discovery and expanded geographic horizons, showcasing the work of artists from Sri Lanka, the Philippines, Ecuador and Peru among others.'

Eva Langret, Director of Frieze London
PROGRAMMING HIGHLIGHTS
This year Frieze London and Frieze Masters will both feature a special artist-led project, Emma Talbot will
install a new work at the fair that stretches the length of Frieze London's entrance corridor. Titled 21st Century Herbal, Talbot's work will take 'Herbals', medieval illustrated manuscripts that describe the healing properties of plants, as a starting point to create a 28-meter-long painted silk hanging garden. For Frieze Masters, Tyler Mitchell will debut new works including photographs, works on fabric, and installations, that reflect on the status of historical images and their tropes, which will be published in Frieze Masters magazine.
Sandhini Poddar (Adjunct Curator at the Guggenheim Abu Dhabi) will curate this year's special section,
Indra's Net, which is a term derived from Buddhist and Hindu thought and refers to an ethics of being in which an individual atom holds within it the structure of reality. Indra's Net' will feature 10 dedicated presentations, as well as a number of cabinet-style displays scattered throughout the main section of the fair, and will feature artists including Dorothy Cross, Jamilah Sabur, Oscar Santillán, Eddie Rodolfo Aparicio, Clarissa Tossin, Martha Atienza, Teresita Fernández, Claudia Andujar and more.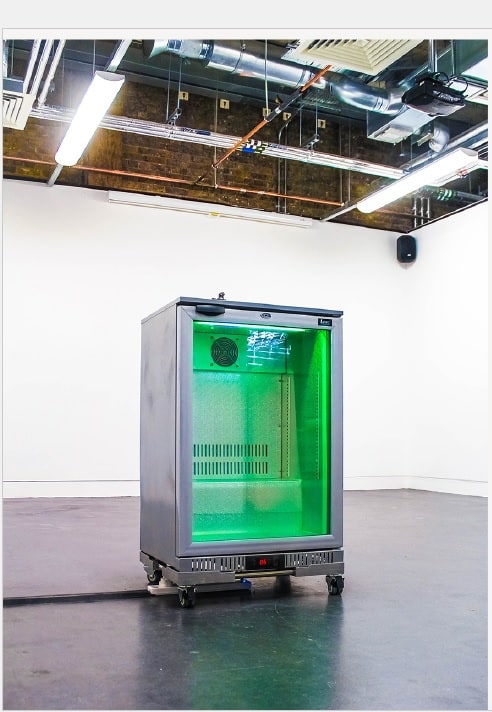 In addition, 2022 Frieze Artist Award winner Abbas Zahedi will realize an ambitious new commission which will be situated immediately outside the fair, adjacent to the entrance. The installation will consist of a wooden structure co-designed with Harley Gray, Bassam Ibellini and Neurofringe. Over the course of the fair, this structure will host a series of live activations each of which will be broadcast, via a DIY radio, both online and into the heart of the fair.
Zahedi will appear in conversation with Mariam Zulfiqar (Director of Artangel) on Thursday 13th October, 6pm GMT at No.9 Cork Street.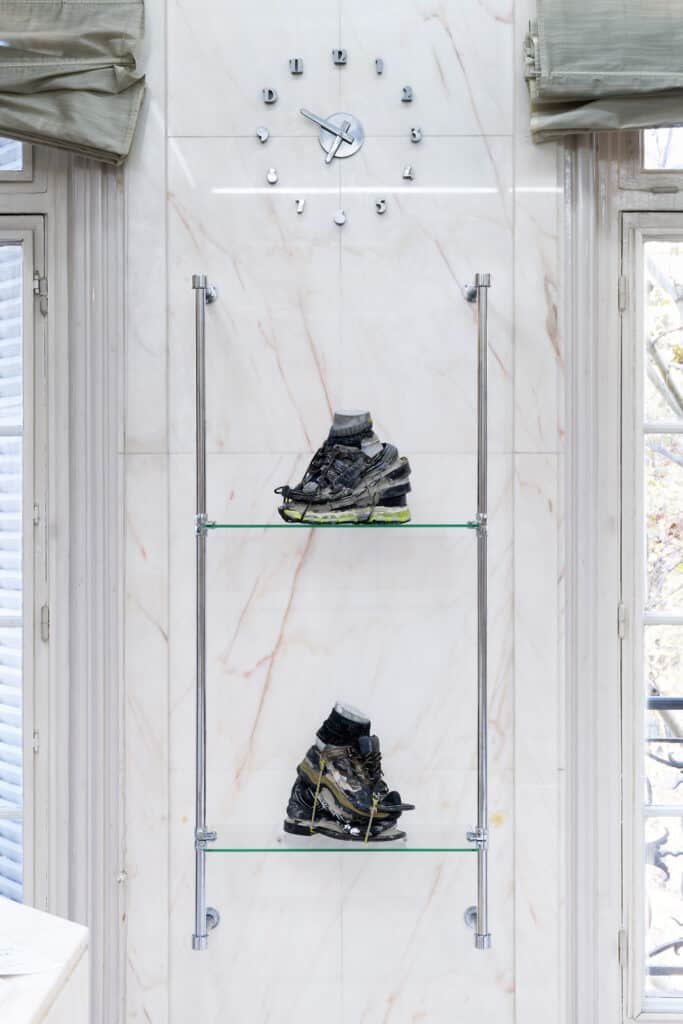 The winner of the 2022 Camden Art Centre Emerging Artist Prize at Frieze will be announced during Frieze London 2022. Launched at Frieze London 2018 and now in its fourth year, this annual prize awards an emerging artist under the age of 40 and exhibited at Frieze London in the Focus section of galleries, Tenant of Culture (Soft Opening) was the last recipient of the prize.

The Contemporary Art Society's Collections Fund is designed to support the acquisition of significant
contemporary works for Contemporary Art Society Museum Members across the UK. This year CAS has
selected Norwich Castle Museum as the recipient of the Collections Fund at Frieze 2022. The work selected will explore issues of Climate Change and its impact on the environment and the movements of human populations. A key aim of the scheme is to draw together the knowledge, experience and expertise of private collectors with that of museum curators in a programme of research leading to an acquisition, which in turn can influence and ignite future collecting policy.
For the seventh year running, the Frieze Tate Fund Supported by Endeavor will provide £150,000 for the
acquisition of works by emerging and leading international artists at Frieze for Tate's collection. This year's selection panel includes Maria Balshaw (Director) Polly Staple (Director of Collection, British Art), Gregor Muir (Director of Collection, International Art), Dominique Heyse-Moore (Senior Curator, Contemporary British Art), Valentine Umansky (Curator, International Art), Nathan Ladd (Assistant Curator, Contemporary British Art), Tamsin Hong (Assistant Curator, International Art), Habda Rashid, (Curator of Modern & Contemporary British Art at Fitzwilliam Museum and Kettle's Yard), and Carolyn Lazard (Artist). To date more than 150 works by over 90 artists have been acquired, contributing to many displays that have taken place across Tate's four galleries.
FRIEZE DEUTSCHE BANK EMERGING CURATORS FELLOWSHIP
Launched in 2020, the Frieze x Deutsche Bank Emerging Curators fellowship aims to increase accessibility, representation and social mobility within the arts. The initiative brings together artists and organizations across the non-profit and private sectors and creates an opportunity to grow and deepen curatorial practice within the UK's leading public art institutions. On the occasion of Frieze London 2022, fellowship alumni Amina Jama, Curatorial Fellow at Chisenhale Gallery and Kinnari Saraiya, Curatorial fellow at BALTIC Center for Contemporary Art, will each present a project.

Amina Jama will collaborate with this year's Frieze Artist Award Winner, Abbas Zahedi, who as part of the
activations accompanying his commission, will broadcast a poetry reading by Jama online and into the fair via a DIY radio. Kinnari Saraiya will present Prequel / Sequel, a project utilizing a bespoke digital Bioscope to screen a selection of films at Frieze London. A form of traveling cinema, the traditional Bioscope functioned through a reel of images that were cranked by hand to create the illusion of a moving film. Popularized in the 1890s, the Bioscope found favour in the global south and is still used in India.
The project, as Kinnari describes
'is an attempt to hold on to the ingrained presence of these traveling cinemas, the experience of watching films in the interstices of everyday life with an organic unity of communal experiences. It is an attempt to protect its simple values as passed down to me in oral accounts by a generation that witnessed its decline'.
Frieze London + Masters Wednesday Preview 12th October: 11am – 7pm (invitation only)
13th October – 16 October: Tickets to the fair are available on frieze.com
Categories
Tags