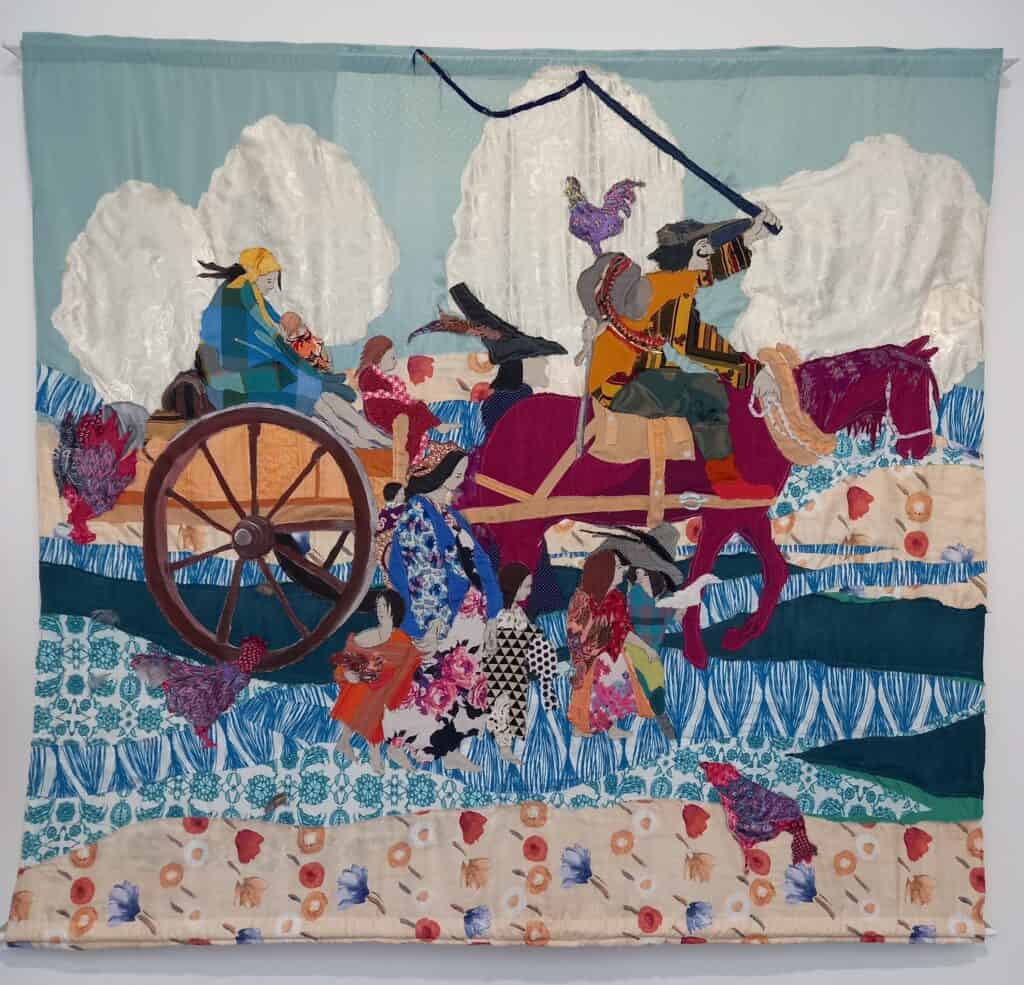 Every five years the massive documenta show in Kassel, Germany, looks to anticipate the art world's curatorial trends. documenta fifteen (to Sept 25) has been curated by Indonesian artist collective Ruangrupa inviting other collectives to issue invites. The result, apparently featuring 1500 artists, is like a huge degree show: almost all the artists across 30 venues are new to you, it's often hard to tell who's made what, and the quality is… variable. Much of it has a primarily non-art agenda, and the 'hit rate' is fairly low from a conventional perspective, but that would be to judge by normal means. It's more about the overall vibe than the individual works. All the same, in just the sort of individualising western mode that the curating collectives would discourage, here are five things I liked and which give some idea of the variety on offer:
Magorzata Mirga-Tas: from the series 'Out of Egypt' 2021 (top). The highlight of a substantial display of Roma art was a set of five large textile collages. The Polish-Romani artist takes Jaques Callot's 17th-century etchings as exemplary of colonial and non-Roma representations of the Roma and remakes them using the clothes of the people depicted with considerable pattern-flair.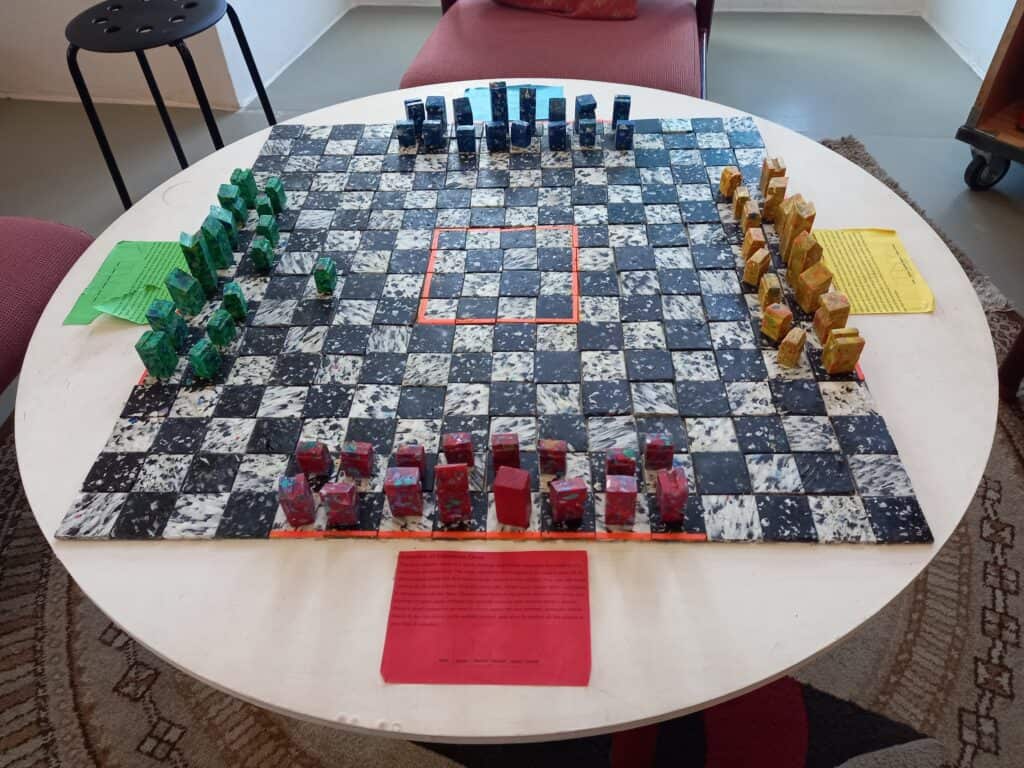 Gudskul: 'Collective of Collectives Chess' 2022. The most attractive and comprehensible of several similarly-themed games, this requires four players to cooperate in moving four pieces each by the standard means into the orange square in the middle 'to simulate the making of a collective of collectives'.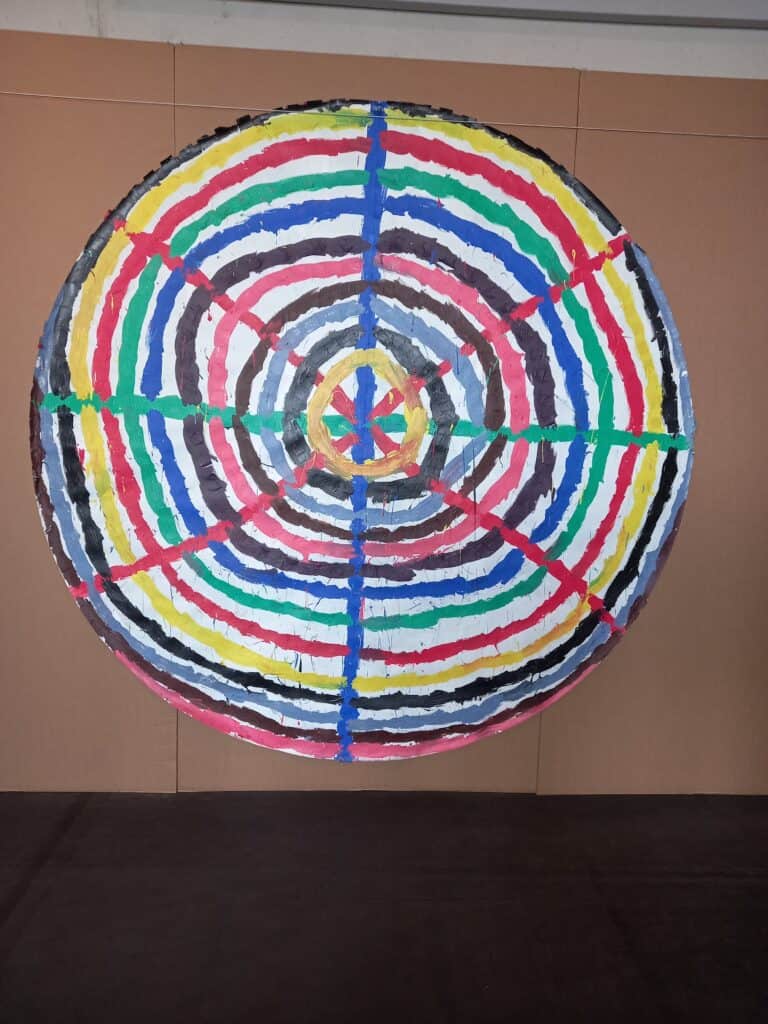 The emphasis is very much on the 'Global South', but this is from the 'English South' – a large and cheerful painting from workshops run by Project Art Works, 'a collective of more than 60 neurodiverse artists, activists and care givers' from Hastings, in this case by Siddharth, a 24 year old Brighton-based artist with Autism and SLD.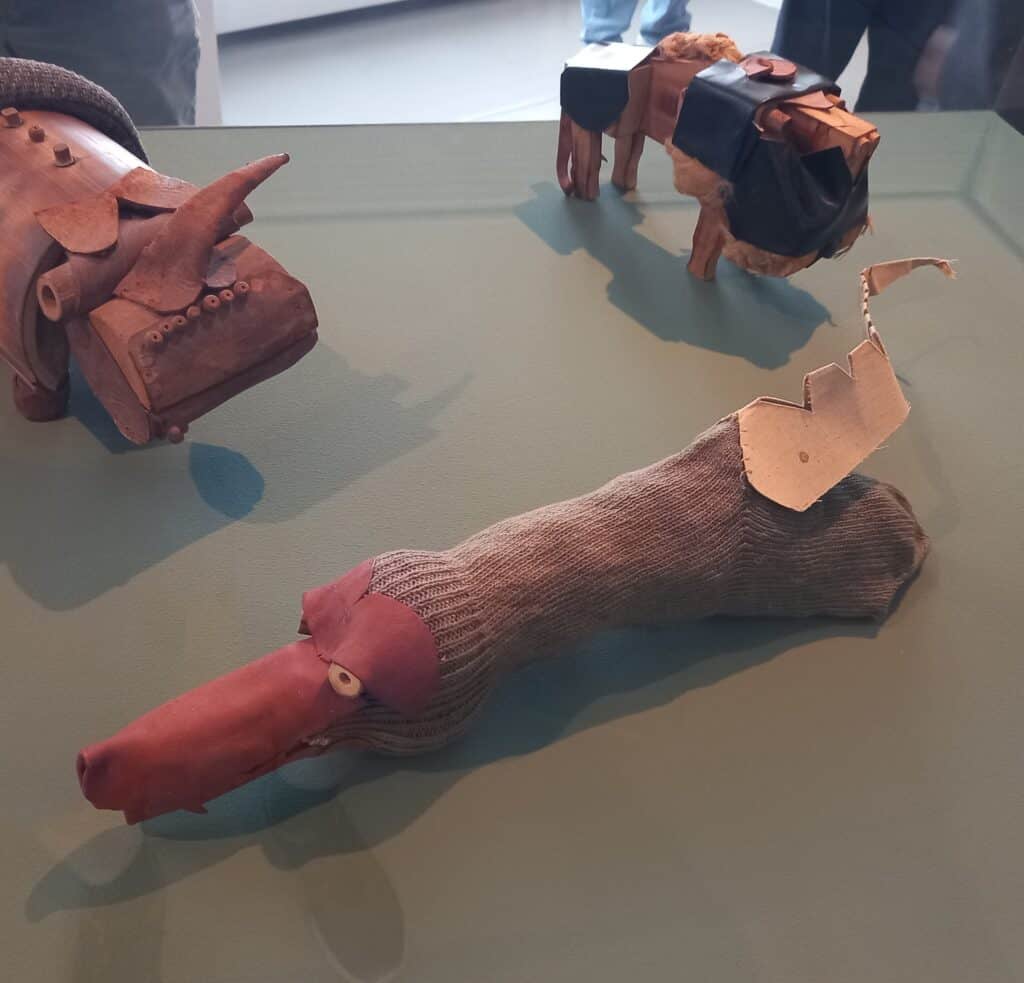 K.G.Subramanyan: 'Crocodile' and other toys designed for a Fine Arts Fair, ca. 1960-80. Several of the collectives, including the Asia Art Archive presenting this selection, are curatorial. And who could resist this sockadile?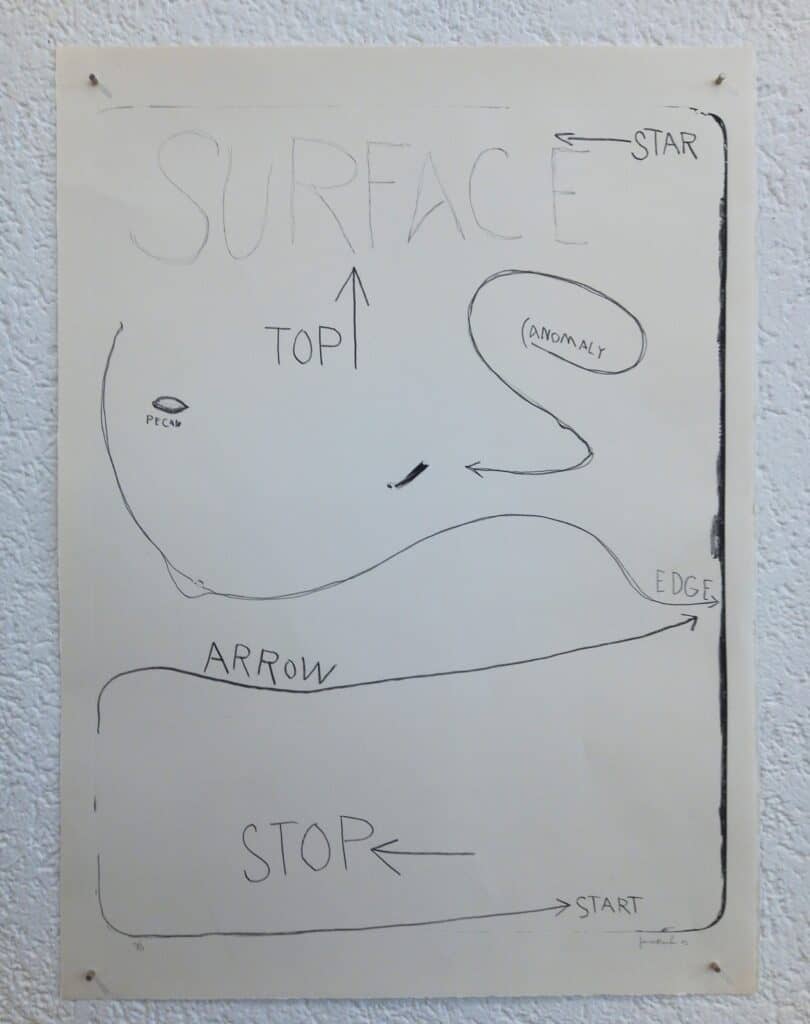 Jimmie Durham: 'Untitled (Surface)' 2003.  The most famous artist with a high profile in Documenta 15 is Jimmie Durham (1940 -2021). One of his poems fronts up the catalogue and a new collective formed after his death incorporated him in a group show inspired by his words: 'What a world we live in, a stick in the forest'. This drawing skews logic in a way which might act as a critique of scientific thought.
Art writer and curator Paul Carey-Kent sees a lot of shows: we asked him to jot down whatever came into his head.
Categories
Tags