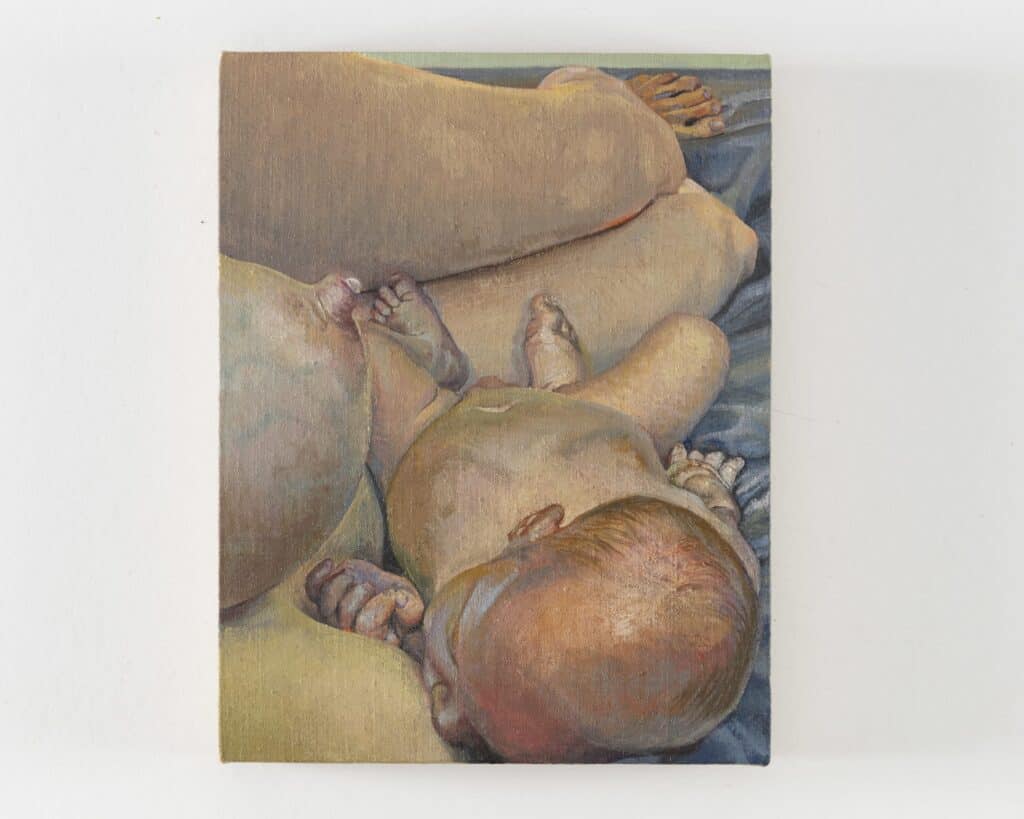 A seasonal tradition has developed of showing works small and affordable enough that they could plausibly make gifts. Flowers Gallery have the longest-running current exhibition with such a premise: this is the 39th year of 'Small is Beautiful', with a size restriction of 9 x 7 inches (23 x 18 cm). That remains the leader, partly as it's imaginatively refreshed each year with interesting new-to-the-format artists – eg Emma Cousin, Victoria Cantons and Jo Dennis this year – alongside established gallery favourites. Flowers' neighbours on Cork Street, Redfern and Browse & Darby, both have Christmas shows along broadly similar lines – many works, mostly small. Here's a choice from what's on offer:
Gerri Davis: Nursing Loïc III, 2021 at Flowers (top)
The most intimate painting at the intimate scale of 'Small is Beautiful' has to be American painter Gerri Davis's 18 x 13 cm oil showing her feeding her son. You could see it as the ultimate counter to the olde-time view that women have to choose between being a mother or being an artist.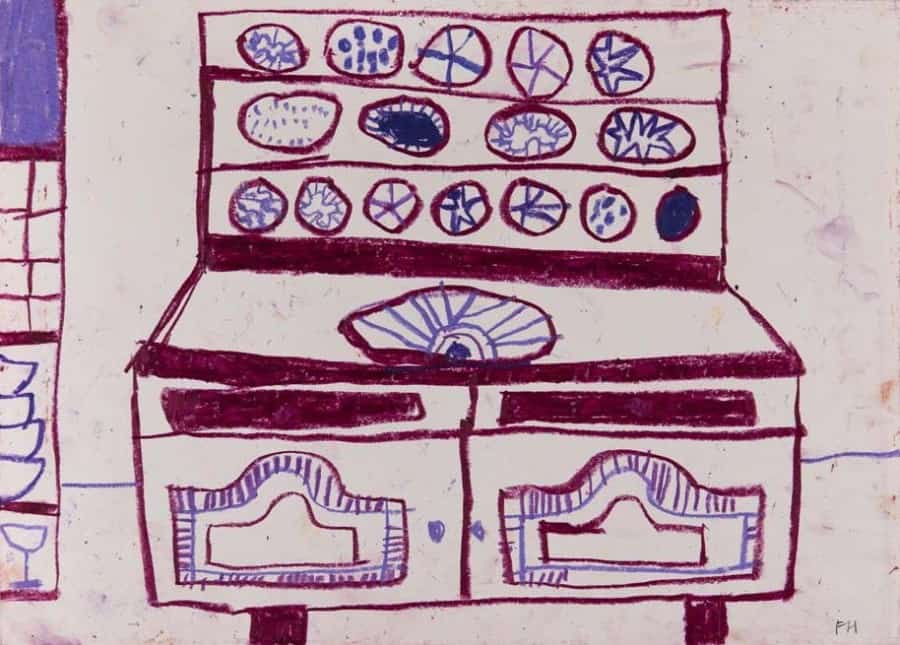 Florence Hutchings: Plates on a Dresser III, 2021 at Redfern
This oil pastel is typical of Hutchings' drawings in its vibrant palette, domestic subject and emphasis on abstract qualities: she describes her work as 'playful, raw and juicy'. The furniture gets anthropomorphised slightly here, though I feel it is more a robot than a human that emerges.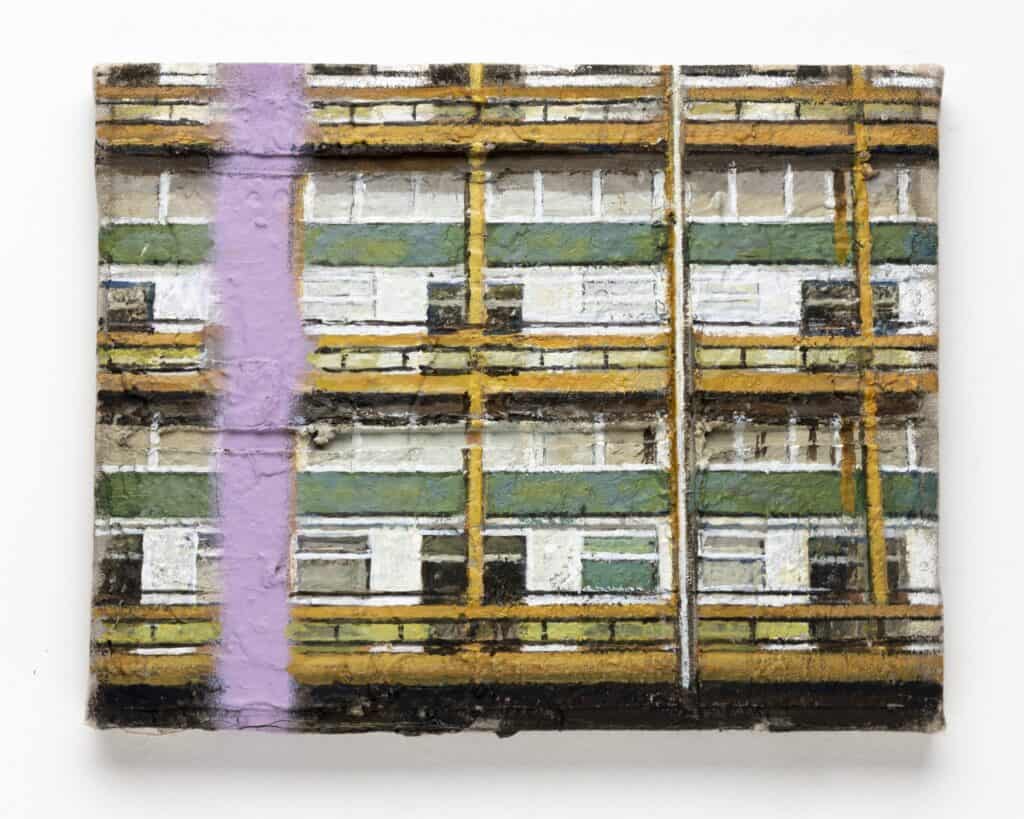 David Hepher: Flats with White Pipe and Graffiti II, 2021 at Flowers
Small works can be a chance to experiment radically, or to miniaturise the key characteristics of bigger works.  Here you get what you want in one of David Hepher's often huge  depictions of brutalist housing, disrupting the formalities of the grid through the traces of the lives lived in them – with cement as itself, and spray paint for graffiti.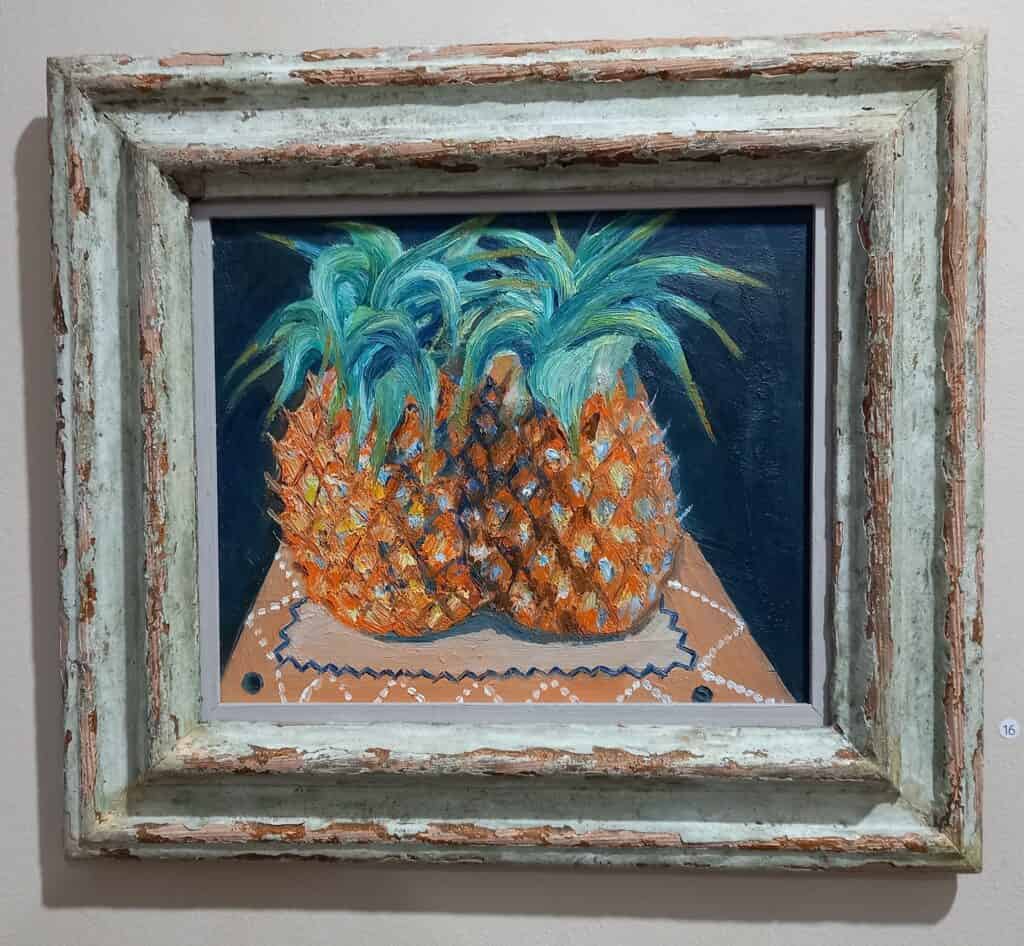 Sophie de Stempel: 'Two Pineapples', 2021 at Browse & Darby
This lively painting, full of internal echoes, is given extra impact by the strikingly unorthodox choice of frame – a combination that occurred frequently in de Stempel's recent full show at the gallery. Pineapples have had a good art year, given the prominence of Rose Wylie's sculptural version at Frieze and the Royal Academy.
Art writer and curator Paul Carey-Kent sees a lot of shows: we asked him to jot down whatever came into his head
Categories
Tags