Tabish Khan the @LondonArtCritic picks five exhibitions to see in London that are closed due to lockdown but may be seen online. Each one comes with a concise review to help you decide whether it's for you. Those looking for more arty inspiration should read his top 6 books.
Toyin Ojih Odutola: A Countervailing Theory at Barbican
These aren't just evocative drawings, each one is a frame in a story told by artist Toyin Ojih Odutola that sweeps around the Curve gallery space at Barbican. We follow the protagonist's birth, childhood and love life in this mythical kingdom where women are the ruling class. It's an innovative approach and there's a video walkthrough on the Barbican website so we can experience the journey from home.
Conrad Jon Godly: Nevertheless @ JD Malat Gallery
Beautiful mountains painted with thick oil paint spring to life, it's almost as if you can feel the icy winds blowing across your face. The texture of these works is superb and the detail of the black mountain paintings is exquisite. They are definitely best seen in person but until then there's a virtual tour where the gallery has been replicated online so you may navigate through it at your leisure.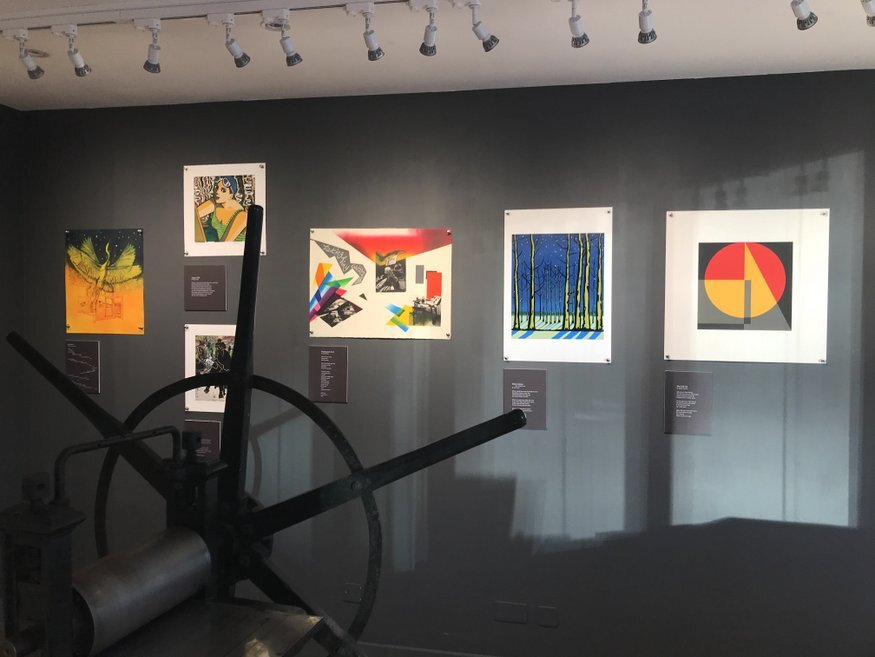 A Common Place @ Eames Fine Art
The concept of pairing artists with writers has produced a beautiful interplay between printmakers and wordsmiths in this exhibition where they are presented next to one another. They are displayed online side by side and there's a fab video that sums up the nature and origin of the project.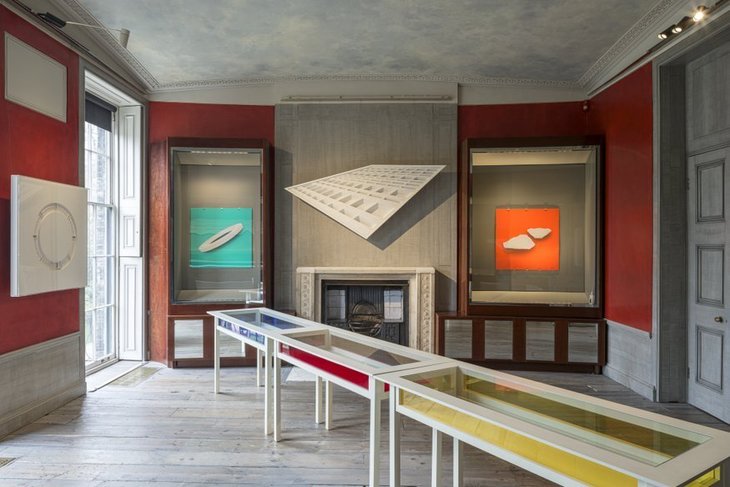 Langlands & Bell: Degrees of Truth @ John Soanes Museum
From the inside of Bin Laden's hideout to a globe of flight paths artist duo Langlands and Bell have populated the fantastic John Soanes Museum with their works in their exploration of how people interact with architecture and the world around us. The online tour lets us wander inside this treasure trove of a museum to see their works placed throughout the museum.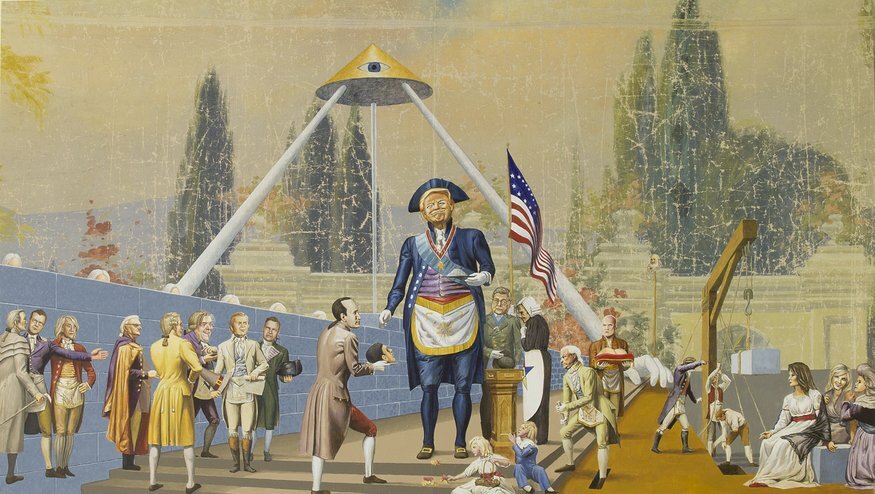 Jim Shaw: Hope Against Hope @ Simon Lee Gallery
This show came together before the US election, but now we're finally getting rid of him it's the perfect time to show these works of Trump as a master Mason and descending into the ninth circle of hell. The online version of this exhibition includes installation views, close ups of the work and an hour long in conversation with the artist where he talks about the political and popular culture references in his work.
All images copyright the artist and respective gallery or museum.
Categories
Tags