Tabish Khan the @LondonArtCritic normally picks five exhibitions to see in London, but as we're in lockdown in the UK he has switched to books to read. Each one comes with a concise review to help you decide whether it's for you. Art bookworms may also enjoy his previous top 5 books from the last lockdown and his top 5 books from the first lockdown.
Widow Basquiat by Jennifer Clement
The rise of Jean-Michel Basquiat from unknown to art superstar is one amazing tale in of itself but by following the story through the eyes of Suzanne – the woman who meant the most to him, we get a front seat to his genius and his volatility. Through the drugs and the fame we see the human side, both the beautiful and the ugly, to the man behind the million dollar headlines that accompany his work today.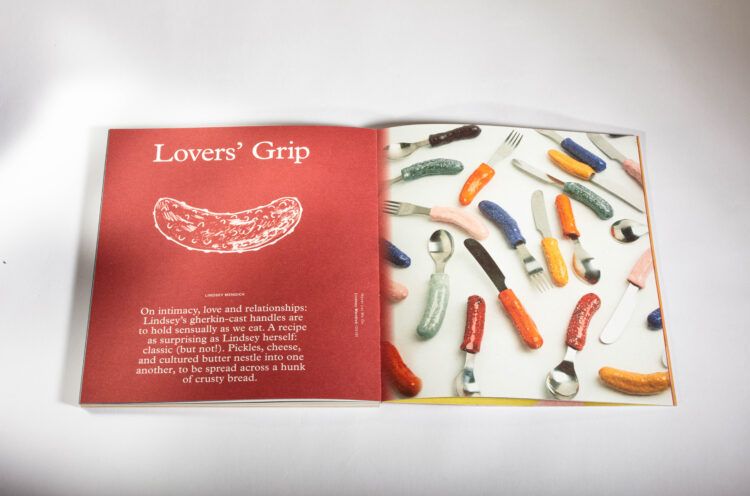 Tender Touches book by Open Space Contemporary
Switching between palette and palate this is no ordinary cookbook. It developed off the back of a project in Peckham that was both art and eatery where I ate off plates and with cutlery that were artworks themselves. Following this a Kickstarter campaign resulted in a cookbook that's filled with delicious recipes, beautiful text and lovely ideas.
Tracey Emin: Detail of Love by Xavier Hufkens
"Tracey Emin in the state of making a painting is like a fiery eruption – a violent assault on the canvas." That's the powerful opening line in the foreword by Kenny Schachter in this collection of her works on the theme of isolation and loneliness by her Brussels gallery Xavier Hufkens. The powerful works are from her show at Xavier Hufkens and with two excellent London exhibitions of her work currently closed, here's a chance to fulfil your fix of Emin dealing with similar themes in book form.
Archiphantasy by Alexander Wong
Inspired by the likes of science fiction movies and the Amazon rainforest this large book contains sensational architectural designs ranging from real world shopping centres to an imagined alien cinema. It's pure visual beauty from an imaginative creative mind, all collated in a eye catching coffee table book.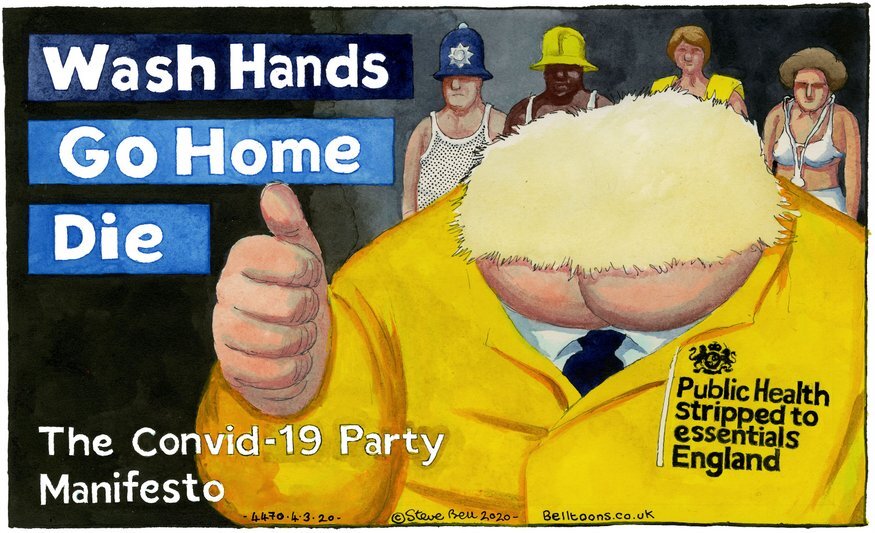 #DrawtheCoronavirus: A Cartoon Mini-Challenge from the Mind of Martin Rowson for Cartoon Museum
Many museums are struggling right now so here's a way to help fund The Cartoon Museum and look at the work of many talented cartoonists and illustrators at the same time. Mixing contributions from renowned artists and members of the public this ebook of 193 cartoons all on the theme of the coronavirus pandemic contains some brilliant satirical works.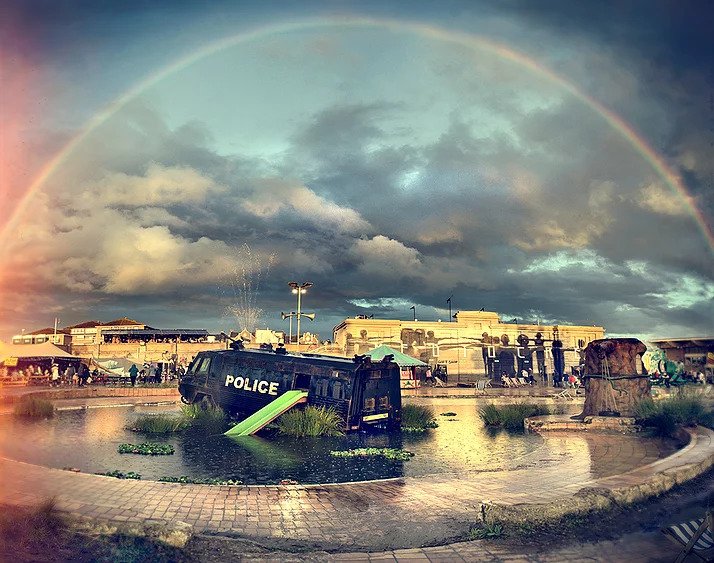 Are we there yet? A day trip to Banksy's Dismaland and other stories by Barry Cawston
I was fortunate enough to visit Banky's caustic Dismaland in Weston Super Mare. But if you didn't get the chance you may re-visit it through this photography book that documents the experience from the stewards who were told to look purposefully dismal to candid shots of the town in the area. It's a piece of social commentary on a brilliant piece of social commentary, which itself perpetuated the social ills that it was highlighting.
Draw the Coronavirus image copyright Steve Bell. All other images copyright author and publisher.
Categories
Tags