Revealed as part of the BOMBAY BRAMBLE Ripe For Discovery campaign three up and coming artists have been commissioned in partnership with award-winning actor Russell Tovey, a long-term supporter of the arts and co-host of art-focused podcast, TalkART to create distinctive limited-edition artwork labels. FAD managed to catch some time with Russell to talk to him about the art project.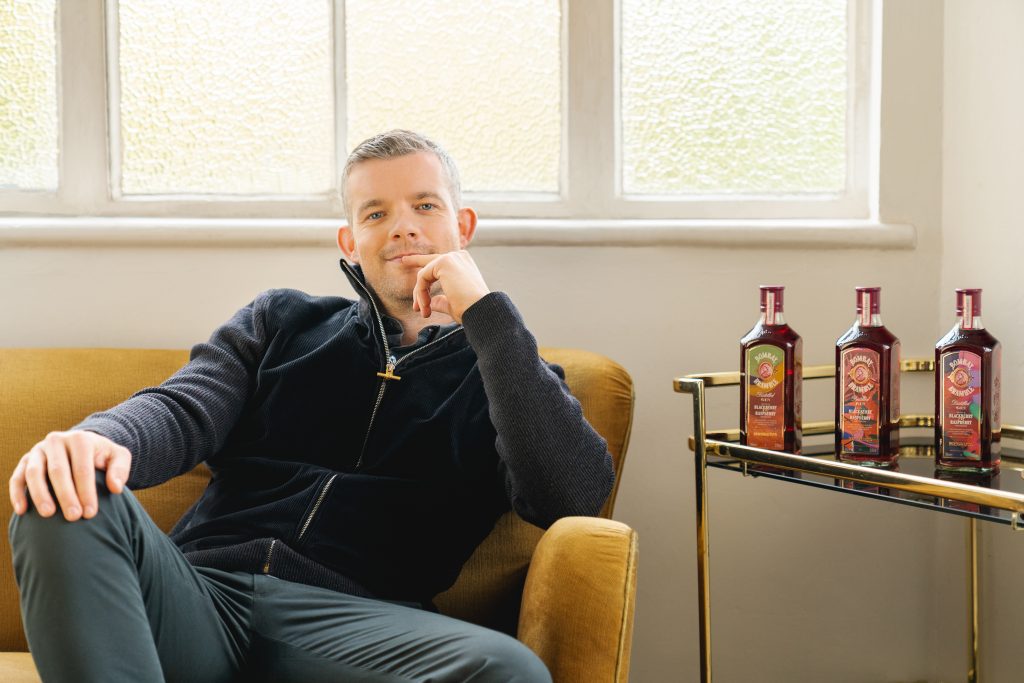 How did you 'curate' the final three artists? They seem quite different in what they do was that part of the brief?
It was about finding three really exciting emerging artists that are "ripe for discovery". I wanted to find artists who were super confident in the use of vibrant colours and composition, as well as artists who could translate their hand into the bottle's label – brushstrokes and ink swashes. I wanted them to all have a freedom and passionate energy which reflected on to the labels.
Can you tell us how each artist's artwork stood out for you?
Alfie is a superstar. His work is rooted in colour, which defines and guides his practice. It's extremely open, loose and confident. Figuration but abstracted.
Charlotte is a genius of simplicity and colour. Her work focuses on the landscape, abstracted from her reality, memory and imagination and told with a unique ability to compose and create moving vibrant scenes.
Rose has a timelessness in her practice, more focused on the still life, she elevates the overlooked, the peripheral, giving simple vases and jugs, cutlery and crockery an importance and excitement. Making imagined scenes to support her objects, her work felt perfect to live on the bottle labels as the shape and the bottle feels like something that would absolutely appear in her own images. 
3 Will you be interviewing the artists for TALK ART?
Yes! The episode is out now. Subscribe to Talk Art and give it a listen.
4 There seems to be a lot of activity in the emerging art scene in London, maybe there's a silver lining to COVID?
All artists, whether emerging, emerged, mid-career or fully established are using this time to reflect on the world and their practices and are continuing to explore what it is to be alive 'right now' in their art.
5 How do you find new artists/art?
I'm on gallery and institutional email subscriptions. I read everything, see a lot and I follow and watch Instagram. I also talk to artists about artists, that is always the most revealing and exciting way to discover new art.
6 What's your favourite Bombay Bramble cocktail?
Simple – with tonic, ice and a slice of fruit. Yummy!
Available exclusively on Selfridges.com, shoppers are able to select their preferred work of art and personalise the bottle label with their own name, or the name of a loved one with eye-catching gold foiled lettering, to create the perfect gift just in time for Christmas. Shoppers will receive their personalised artistic purchases in limited-edition tote bags that feature a larger-scale version of the BOMBAY BRAMBLE artworks.
Categories
Tags