Tabish Khan the @LondonArtCritic picks his top exhibitions to see right now, this week it's all exhibitions to see before August is out. Each one comes with a concise review to help you decide whether it's for you. Those looking for outdoor exhibitions should check out his top outdoor artworks, where all are still on view.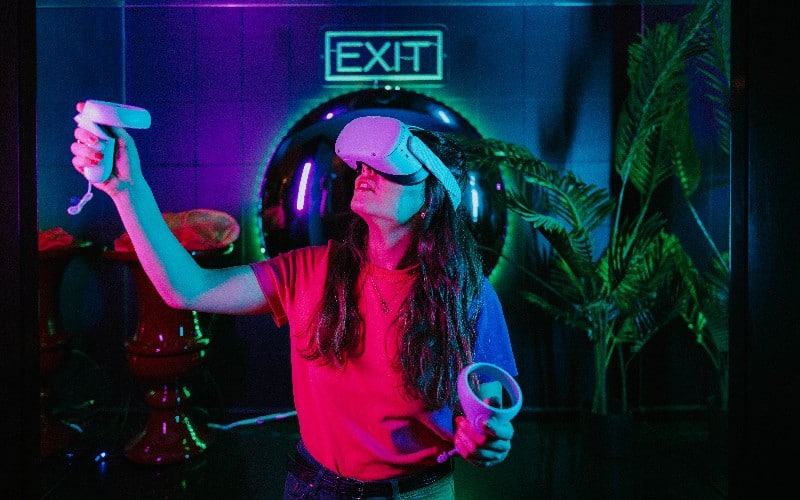 Georgia Tucker: Advena @ W Hotel
Many of us fancy escaping on holiday but don't feel comfortable doing so? Well now you can escape to a suite at W Hotel and immerse yourselves in a tropical paradise through a virtual reality experience, and also use augmented reality to create a world within the hotel room. On top of all that the hotel suite has also been set up to be a fun immersive environment as well. It's a chance to get away while remaining in London and it hit the spot for me. Until 12 September – free, booking required.
Oscar Murillo: Frequencies @ Cardinal Pole Catholic School
We all drew on desks as children but Oscar Murillo has taken this one step further by having raw canvases attached to school desks and letting children across the world loose on these canvases. They've all now come back and we can now see over 40,000 stacked within the artist's old school. As Picasso once said every child is an artist and here's proof that creativity is still going strong from our very youngest global citizens. Until 30 August.
Prismatic Minds @ Flowers, Cork Street
A life sized cut out of a bodybuilder taped to the wall, colourful felt characters and origami figures. This bold and colourful collection of largely self-taught artists is a joyous selection of work by those who would normally be classified as outsider artists. So it's great to see them on Cork Street in Mayfair, often thought of as the home of British art galleries, in a show curated by Jennifer Gilbert of Jennifer Lauren Gallery and Russell Tovey. Until 28 August.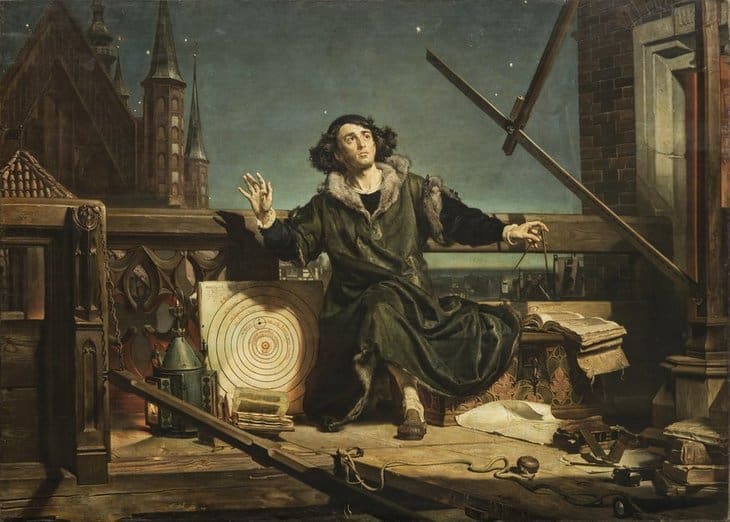 Conversations with God: Jan Matejko's Copernicus @ The National Gallery
I've always been a big fan of the one room free displays at The National Gallery. In this instance it's a painting by Jan Matejko commemorating Copernicus' discovery that the Earth revolves around the sun. Accompanied by Copernicus' original drawing of the heliocentric model and a beautiful gold astrolabe this is another fabulous one room display focused on a singular painting. Until 30 August.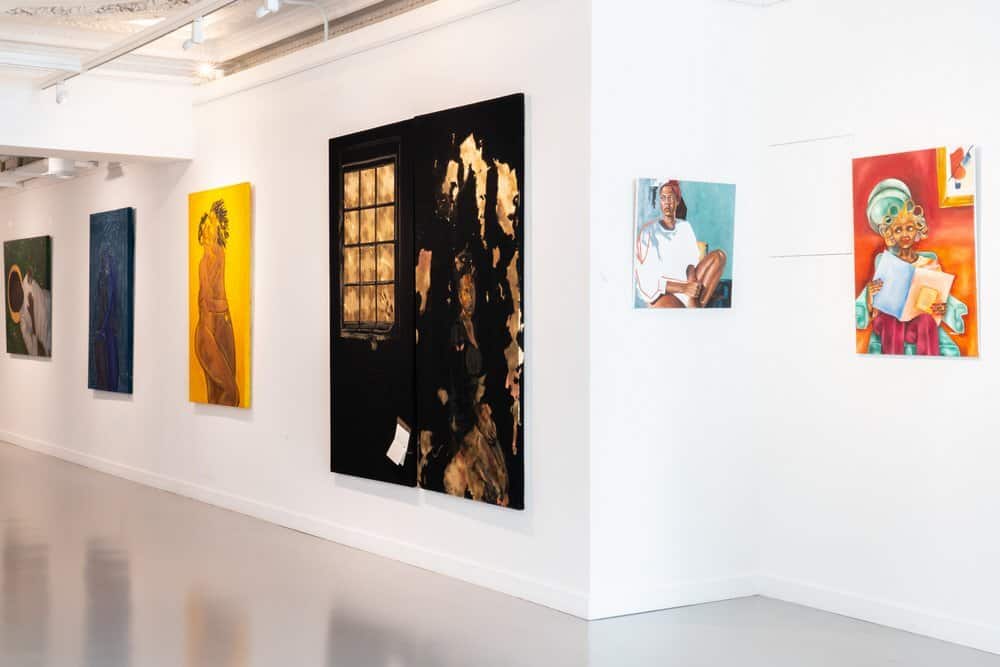 Mother of Mankind @ House of Fine Art
A striking collection of work by all black female artists from across the world ranging in styles that range from the colourful and exuberant work of Marcellina Akpojotor made from pieces of fabric to the ethereal figures by Bria Fernandez. Curated by Adora Mba of ADA gallery it's an impressive selection of figurative artists painting in diverse styles. Until 31 August.
A Fine Day for Seeing @ Southwark Park Galleries
It's a great idea to pair poets with artists and ask them to work together, so we get to wander the gallery space looking at a work like Hew Locke's boat and while we have our own interpretation we can also listen to poet Roy McFarlane's take on it. It's an approach that allows us to step away from the usual wall text or press release and let poets guide you through the gallery, curated by poet Dr Tamar Yoseloff and fellow FAD writer Paul Carey-Kent. Until 29 August.
Copernicus photo by Grzegorz Zygier. All other images courtesy respective artists and galleries.
Categories
Tags