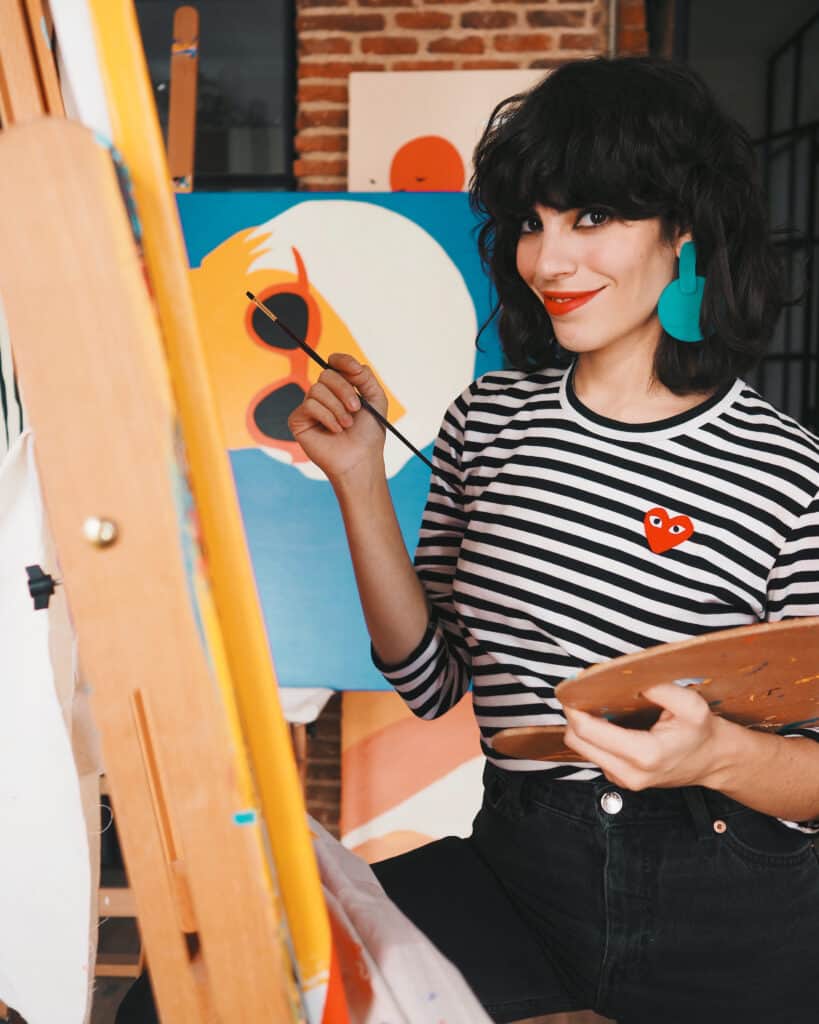 THIS WEEKEND Bombay Sapphire is opening the doors to a unique shopping, food and drink experience in partnership with artist Coco Davez. Coco, who is famous for her faceless portraits and bold, vibrant designs has collaborated with the brand to transport guests of the Shoreditch pop-up to the region of Murcia, paying homage to the citrus fruits that feature in Bombay Sapphire's latest gin – Premier Cru Murcian Lemon.
The shop front is themed to appear like a traditional Spanish greengrocer or FRUTERÍA, inspiring the name of the experience. Inside, visitors can shop from a unique range of Coco designed deli items from Spain, each of which is also collectable piece of art in their own right! The range includes Mediterranean olives, premium olive oil, Spanish almonds, preserved lemons and of course, bottles of Bombay Sapphire Premier Cru Murcian Lemon and Fever-Tree tonic. There's also a special bottled cocktail, created by leading mixologist, Rich Woods.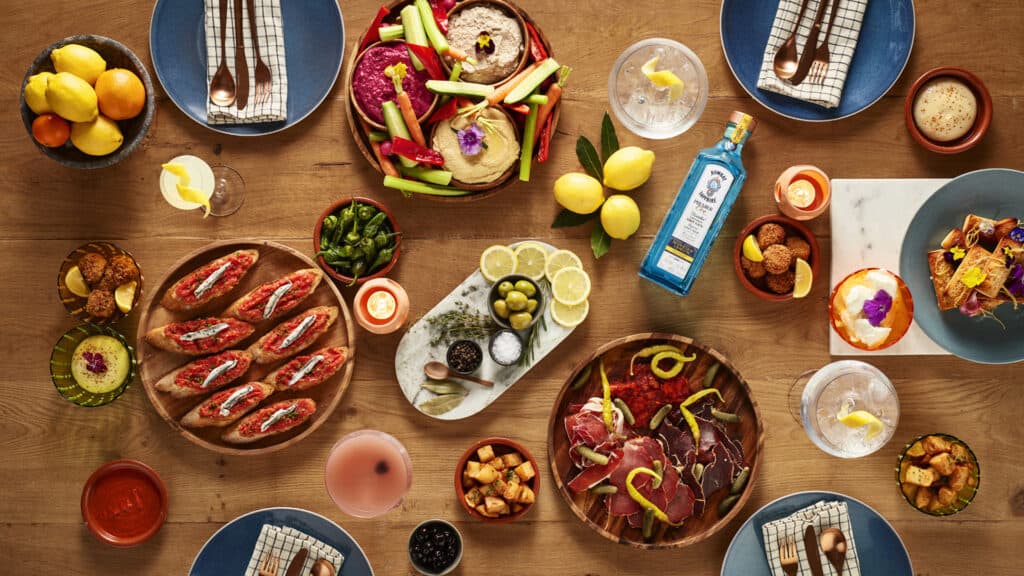 These limited-edition items make for lovely seasonal gifts and stocking fillers, or alternatively, provide a great talking point for those hosting this festive season.
Nestled within the greengrocer setting is an intimate tapas and cocktail bar, where guests will enjoy Spanish sharing board and a host of fantastic cocktails, including a guest serve by My Lyan himself – Ryan Chetiyawardana.
A majority percentage of profits from the shopping and dining experience will be donated to The Drinks Trust – a drinks industry community organisation providing care and support to the people who form the drinks industry workforce, both past and present.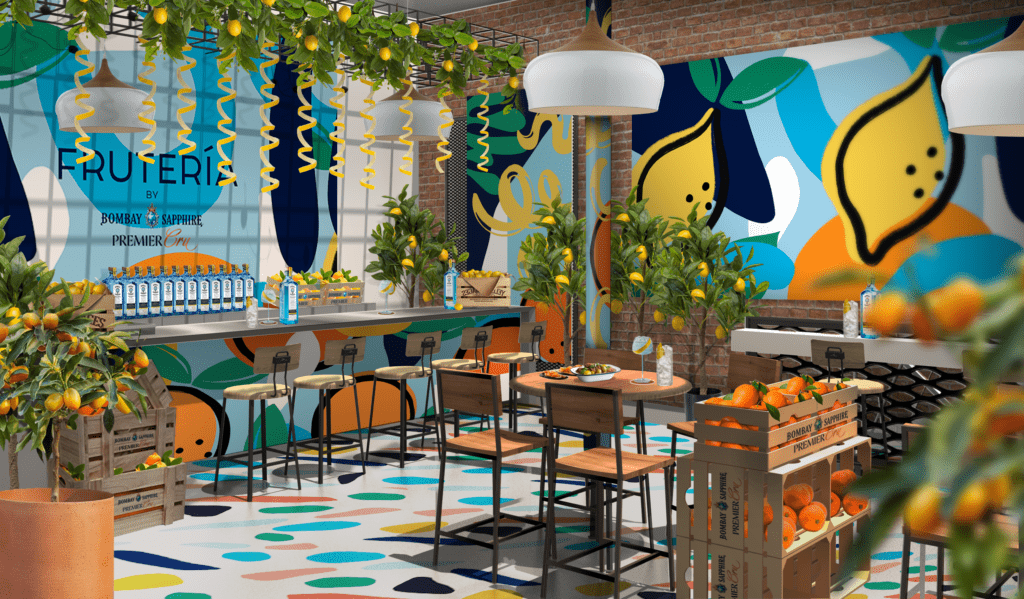 One-hour timeslots are available to book for £40 for 2 people, or walk up for tables of up to 4 people for food and/or drinks (subject to availability). Open from 1pm – 9.30pm on Friday 26th and 12 noon – 9.30pm on Saturday 27th November. Book via: EVENTBRITE.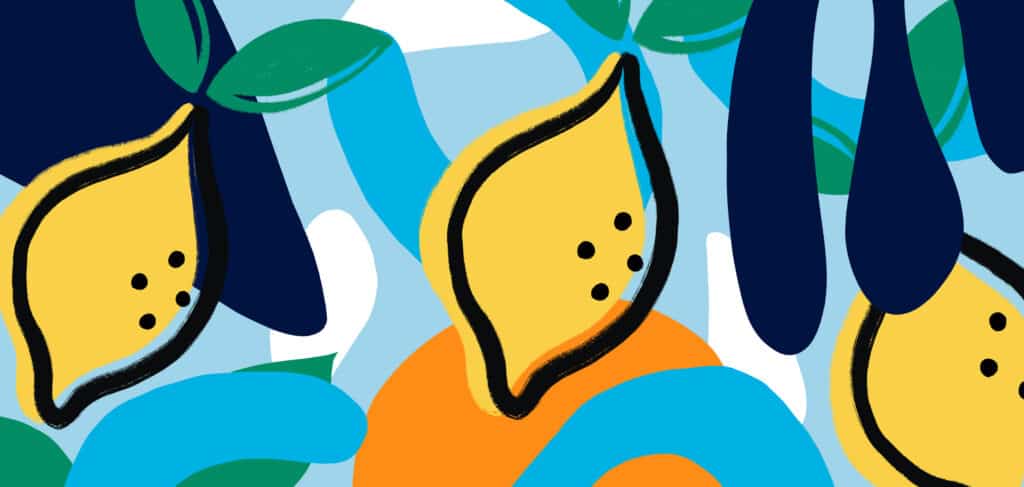 About the artist
Born in Madrid in 1989, Coco Dávez began painting at the age of 21, in 2010. As a self-taught artist, she cites Pablo Picasso as her biggest inspiration, particularly his early Cubist masterpiece Demoiselles D'Avignon (1907). Almost instantly after she started releasing her work on social media – which remains one of her primary platforms as an artist to this day – she started gaining the attention of various galleries and publishers, who approached her for collaborations.
Her first group exhibitions took place in Santiago de Chile and at La Casa Encendida in Madrid, followed by her first solo presentation in Lisbon at Pickpocket gallery in 2011. Her most famous Faceless collection was born out of a period of crisis that followed her initial success, prompted by a downturn in publishing projects. It was during that difficult period that she began experimenting with acrylics on canvas, painting faceless portraits of well-known figures she admired including Patti Smith or Frida Kahlo. Her treatment of colour is both intuitive and driven by a sense of character associated with the person she is representing, as if conveying their personality onto her canvas through particular colour combinations. Her simple, geometric lines are both childlike and exude a sense of artistic confidence and self-aware style. Her portraits are a refreshing take on contemporary society's obsession with the cult of celebrity, while also paying homage to the art historical canon. With Faceless released in 2013, Dávez re-entered the art world with a newfound force and has had a prolific output of projects ever since, including collaborations with prestigious international brands such as Chanel, Netflix, Jean Paul Gautier and Bombay Sapphire. For each of these editions, her unique treatment of colour and subject matter shines through with daring artistry and a style that is instantly recognizable.
Categories
Tags