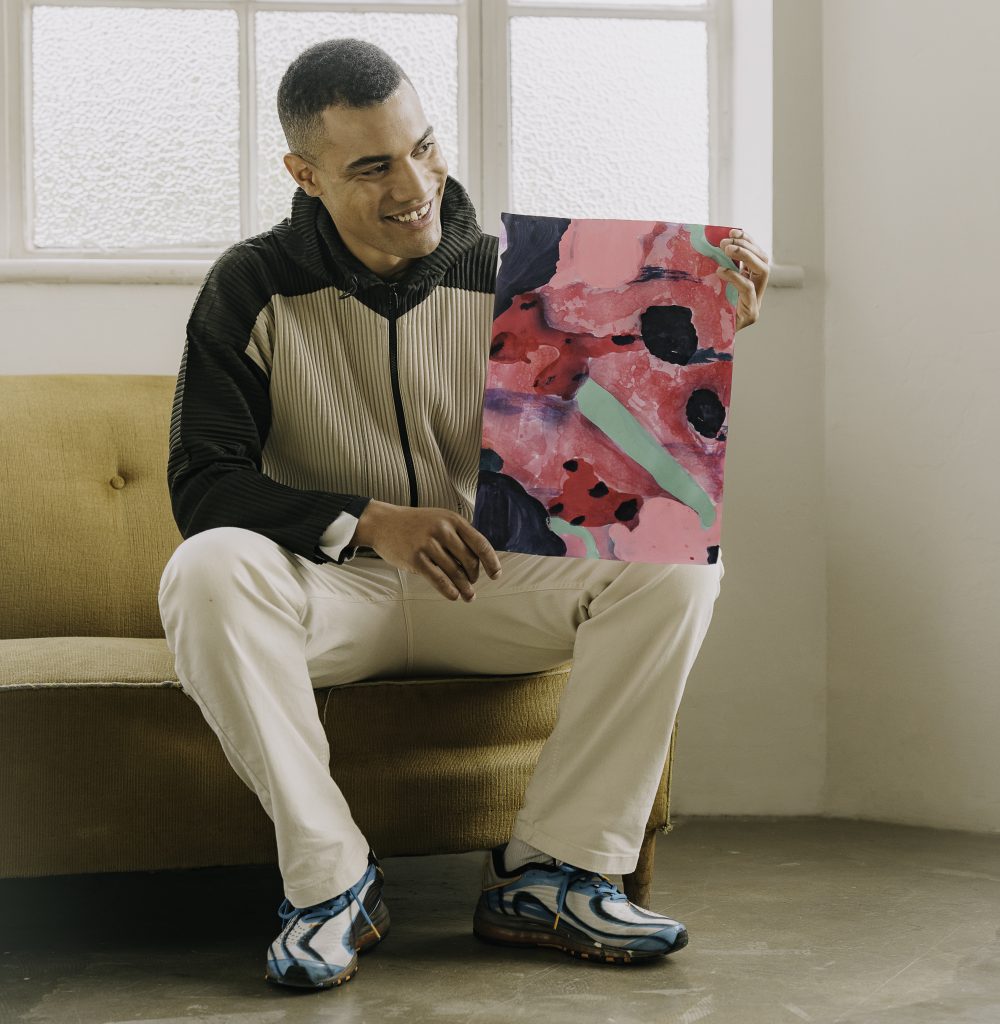 Revealed as part of the BOMBAY BRAMBLE Ripe for Discovery campaign, three up and coming artists have been commissioned in partnership with art-lover and actor Russell Tovey to create distinctive, limited-edition artwork labels. The three selected creators are Alfie Kungu, Charlotte McDonald and Rose Electra Harris.
These innovative artists were selected in partnership with award-winning actor Russell Tovey, a long-term supporter of the arts and co-host of art-focused podcast, TalkART.
"It's a pleasure to be given the chance to showcase these three incredible artists at this exciting stage of their careers, and to see their creativity coming to life on these beautiful bottles, which will now live on people's drinks cabinets as pieces of art. Working on this project with BOMBAY BRAMBLE and having the privilege of discovering and curating this host of budding artists embodies what I love about creativity – its power to connect – one artist's creation can go on to inspire creativity in future generations.

Russell Tovey commented
How has lockdown affected your art practice?
I think that Lockdown has actually had a positive effect on my practice. I spent my lockdown back in west Yorkshire at my family home and began producing a series of paintings on silk that I am still currently working Because there is less to do out & about I think that a lot of people have embraced their creative side.
Has this help from Bombay Sapphire come at a good time?
Yeah defiantly has been a good time to take on a new challenge.
When you were creating your artwork did you think how it might look on a Label?
Not initially I didn't want that to influence how I made the pieces . I approached the designs as I would any new series of work .I started by looking to the ingredients using the colours and forms of the Blackberry & raspberry and worked that into a flowing motif.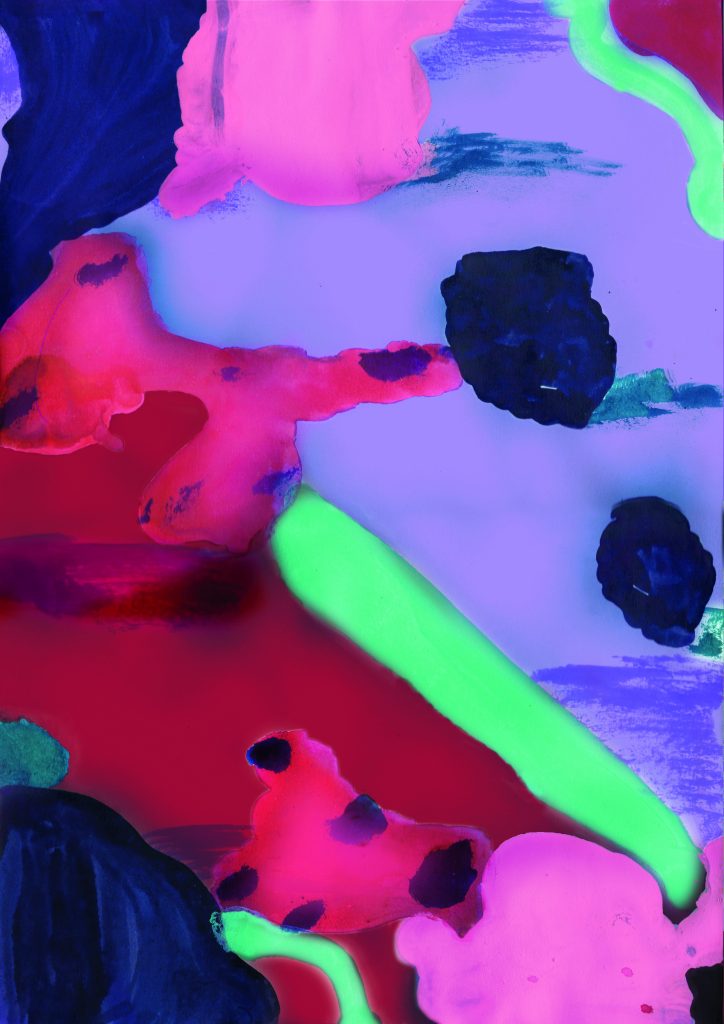 What's your favourite Bombay Bramble cocktail?
I personally loved the Bramble.
Do you have any plans for 2021?
I'm currently working on a book about all my silk paintings that should be coming out towards the end of this year so hopefully, off the back of that ill be able to have an exhibition of all m silk paintings.
How can people find out more about your art practice?
Check out my website & instagram
Available exclusively on Selfridges.com, shoppers are able to select their
preferred work of art and personalise the bottle label with their own name, or the name of a loved one with eye-catching gold foiled lettering. Shoppers will receive their personalised artistic purchases in limited-edition tote bags that feature a larger-scale version of the artworks.
As part of the project a donation has been made to The Artists' Benevolent Fund – a charity organisation that directly supports graduate artists to help give them the tools they need. At a time where the arts are under enormous pressure, an upfront donation of £10,000, has been donated plus a further 6% of the sales on the first 3,000 limited edition bottles sold via Selfridges.
Categories
Tags