MullenLowe Group has announced the shortlist for the 2020 MullenLowe NOVA Awards and opened the voting for the YourNOVA 'People's Choice' Award. 
From 1,300 graduating students, 14 have been shortlisted and just 5 MullenLowe NOVA Awards will be presented to students whose work represents truly creative thinking and execution. 
Shortlisted students are (in alphabetical order):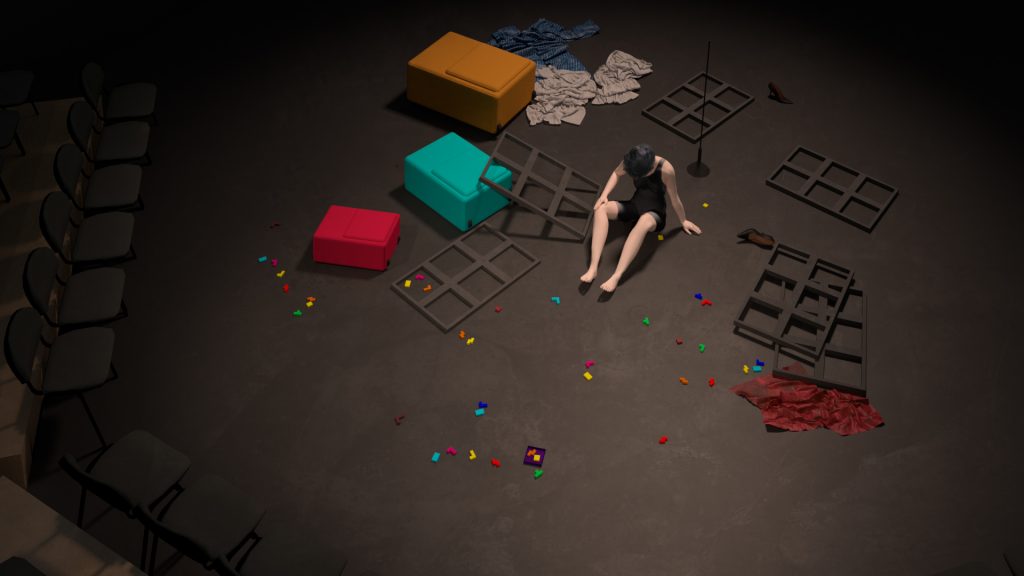 Aziza Kadyri (Kadyrova), MA Performance: Design & Practice, 'Fitting Fragments'
'Fitting Fragments' is a digitised performance project. It focuses on post-communist realities and confused cultural identities which present themselves as a tangle of traditional lifestyles to expose the peculiarities of a migrant identity while playing with exaggerated Western performance clichés.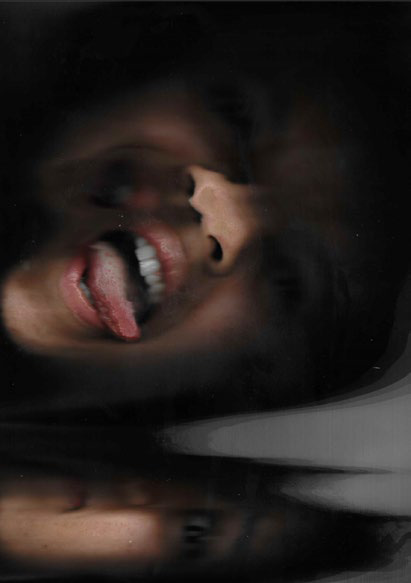 Femi Adeleye, BA Fine Art 3D, 'Just Being Myself'
With this project, Femi has been actively working against optimisation and perfection in order to see, understand and monitor the way her body has changed over lockdown, and imagine what it could become.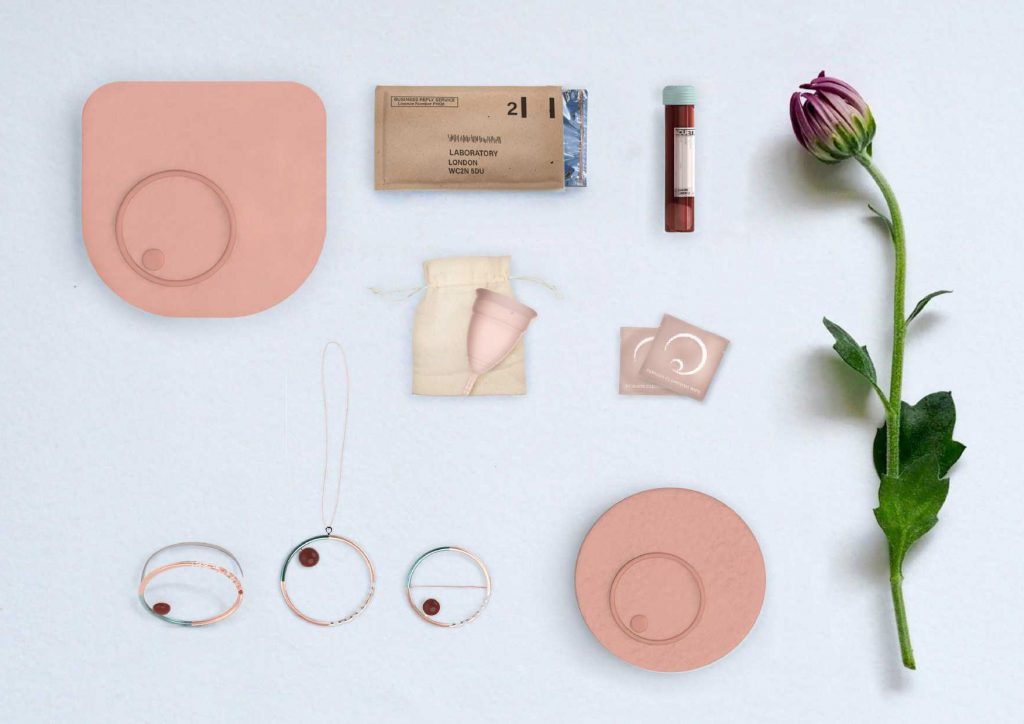 Ines Duplessis, MA Industrial Design, 'ANEO'
'ANEO' is a speculative product-based service aiming to break menstruation taboos. It explores the potential of using our own menstrual blood to save lives, and our families lives' in the future, and how this could open up new paths leading to women's empowerment and pride about their bodies, and therefore themselves.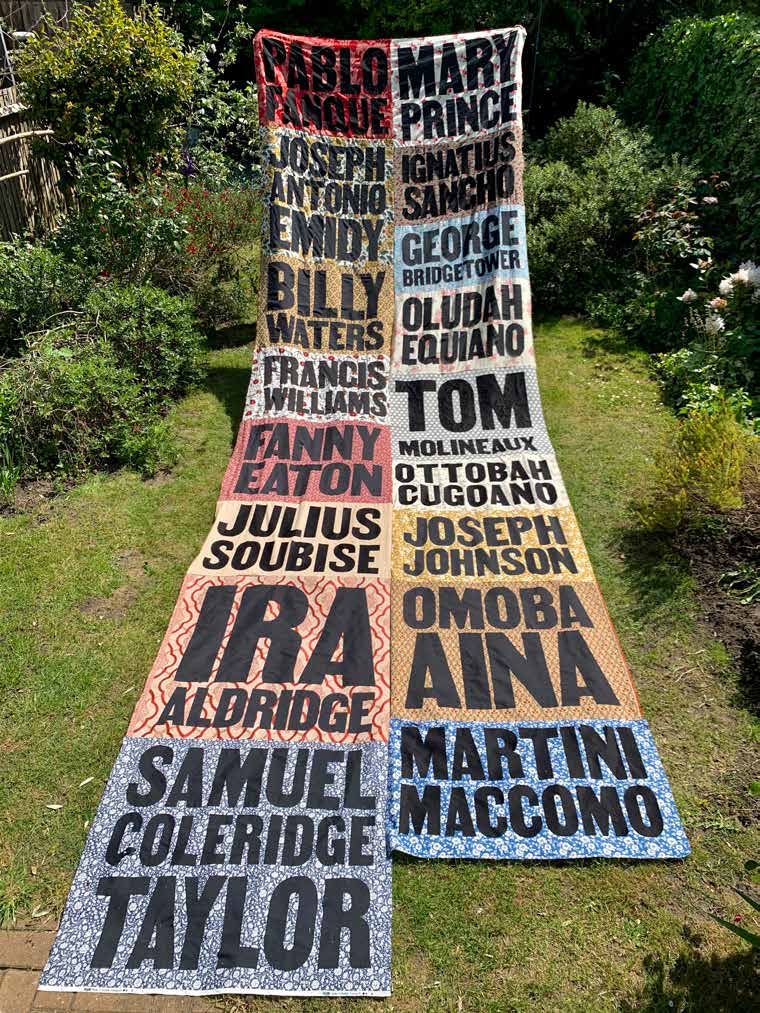 Jahnavi Inniss, BA Graphic Communication Design, 'Representation'
Using Stuart Hall's theory of representation and Roland Barthes' semiotic theory, Jahnavi's project is an in-depth investigation into the different methods of creating visibility and representation for Black-British history.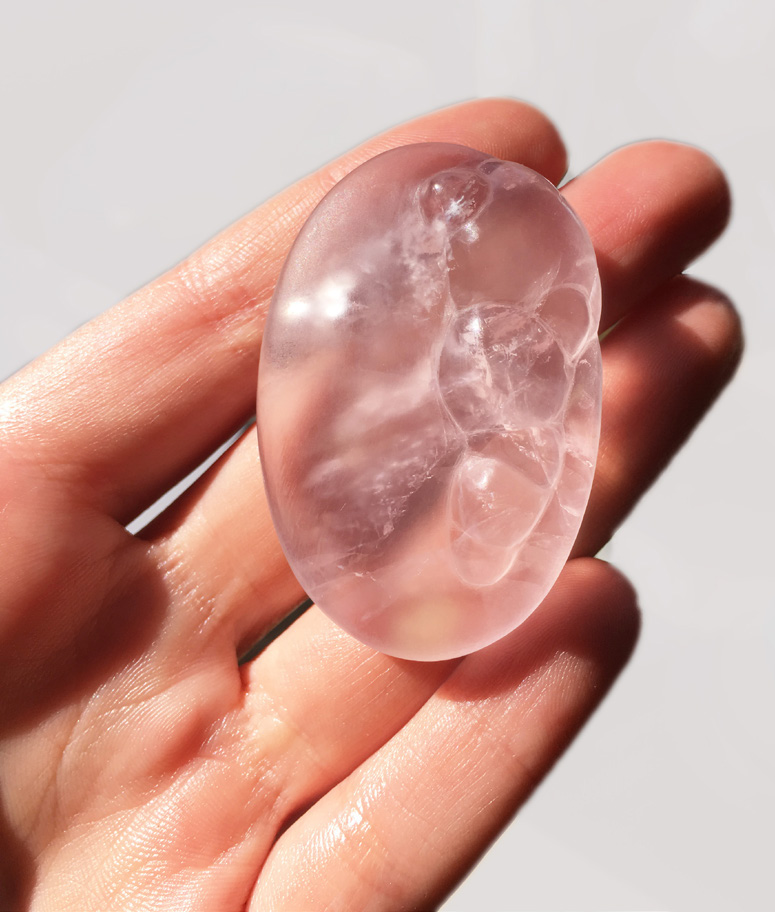 Jo Harrison-Hall, BA Jewellery Design, 'Rinse and Repeat'
'Rinse and Repeat' is an ongoing investigation into the complex and universal fear of contamination, and the practices we adopt in an attempt to quell it. The stone sculptures that gently place the audience's hands into handwashing positions are designed to be calming and meditative, much like how hand washing soothes our fears of germs.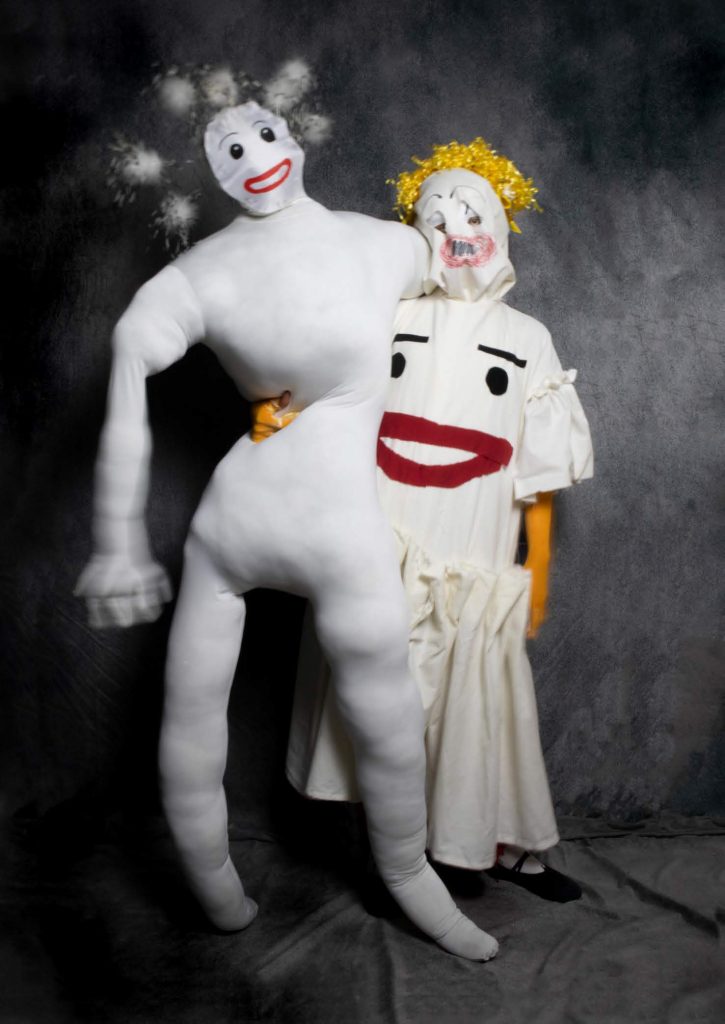 Joseph Bates, BA Fashion Communication: Fashion Communication and Promotion, 'Lokko'
'Lokko' is an allegory for the performance of whiteness and the privilege of being able to enact it. The project explores the manifestation of the behaviours that cater to the white gaze, moulded into one minstrel-type character in white-face makeup whose passing inspires visual tributes.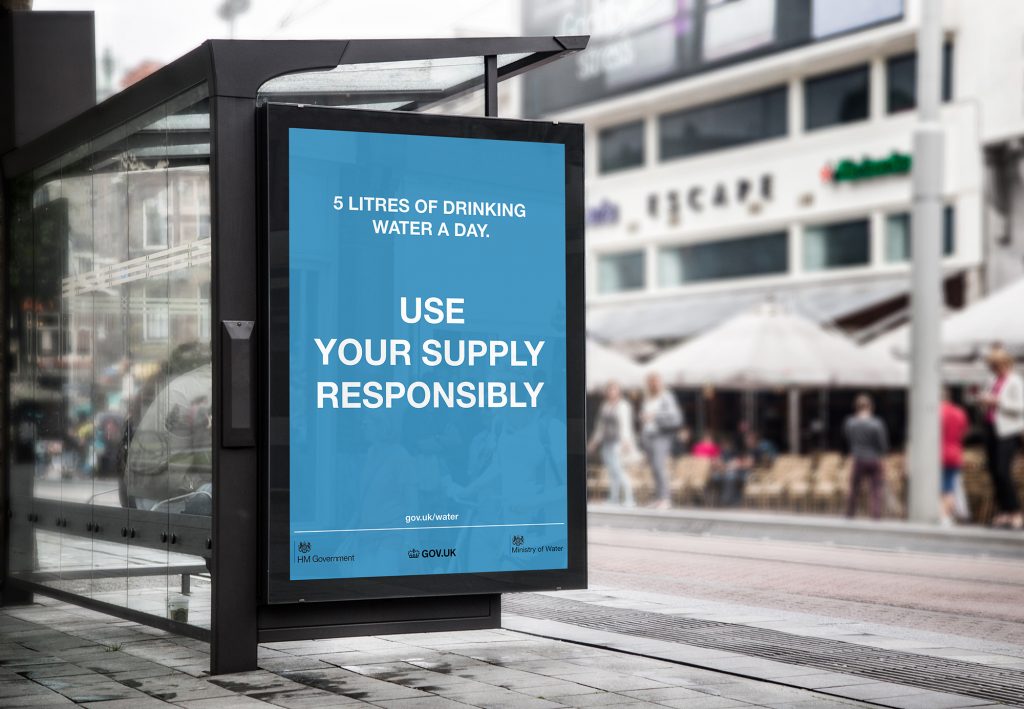 Joseph Standing, MA Industrial Design, 'Aqua No More'
'Aqua No More' offers a speculative view of how England would look if freshwater supplies no longer existed. It is a critical public engagement project made up of a series of voicemails overlaid with graphics which aims to inform and enact discourse of the dangers of water pollution and the fragility of water ecosystems, and how their degradation could impact our lives further down the line.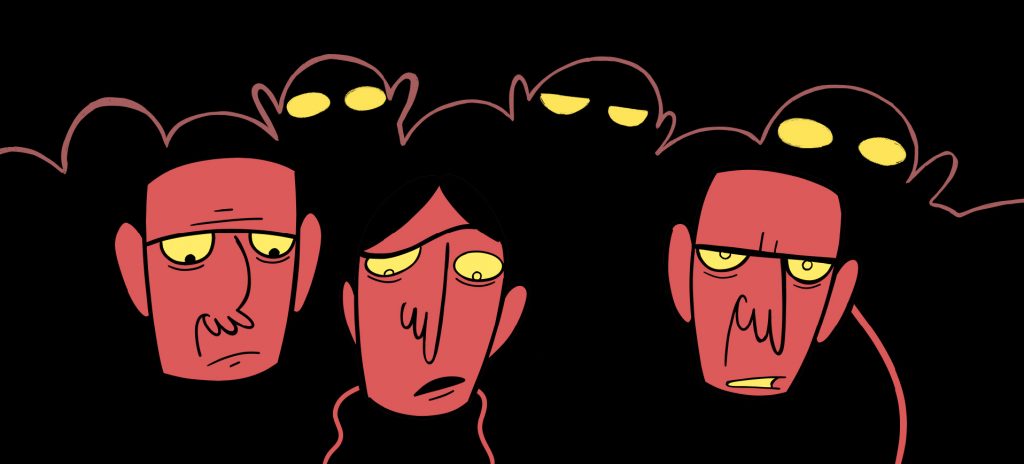 Katy Fabian, MA Character Animation, 'Wolfskin'
Inspired by Aesop's fable "The Wolf in Sheep's Clothing", 'Wolfskin' is a film that uses symbolic imagery and traditional storytelling to highlight morally complex ideas, questioning whether the superficial social acceptance gained through performance is ever worth it.

Kleanthis Kyriakou, MA Architecture, 'HOUSE OF EXTRAVAGANZA'
'HOUSE OF EXTRAVAGANZA' responds to the dramatic loss of LGBTQ+ venues across London due to the unrivalled force of gentrification and the rise of online dating apps. Inspired by two historic literary works – "Utopia" by Thomas More and "The Book of the City of Ladies" by Christine de Pizan – the project imagines an alternative future with a thriving queer community in the city, and an emphasis on gay drag culture.
Liang Xiao, MA Art and Science, 'Narrative COVID-19 from Wuhan to London'
Through an exploration of the diversity of viruses to show the social, political and philosophical nature of the crisis, connections between the outside world and individuals, and differences within capitalist society, this project brings together the narratives of science and human experience in the time of COVID-19.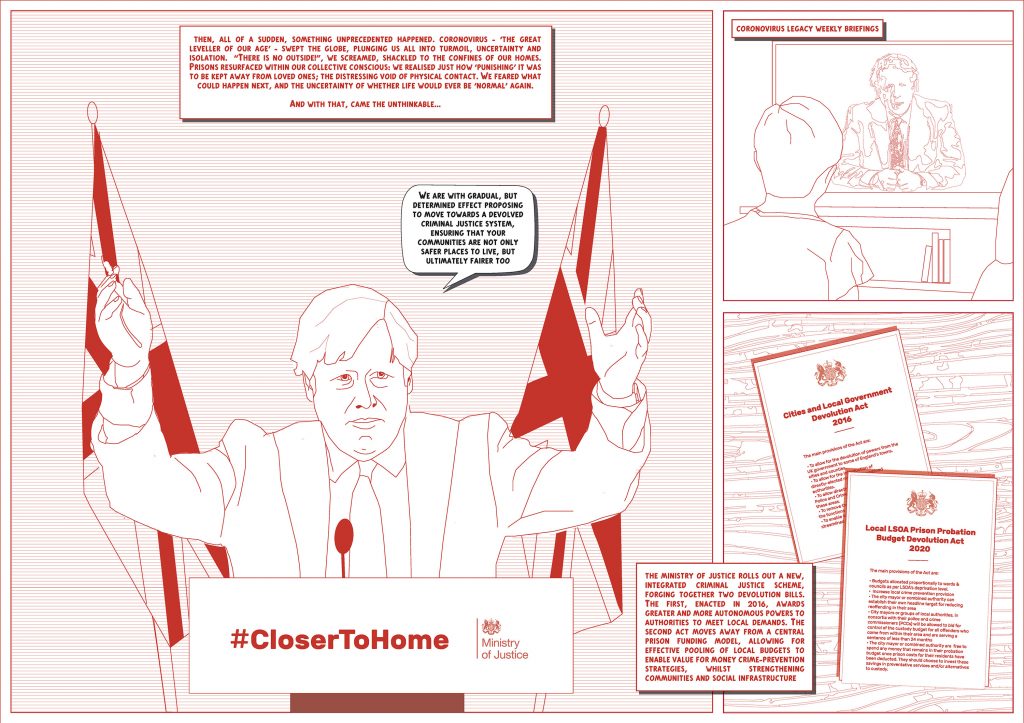 Lois Elizabeth Innes, MA Architecture, 'Closer to Home'
Focused on London's oldest category-C prison, HMP Brixton, this project challenges the unethical prison and criminal justice system, setting out an alternative future for individuals that are disproportionately affected by the cycle of crime and incarceration.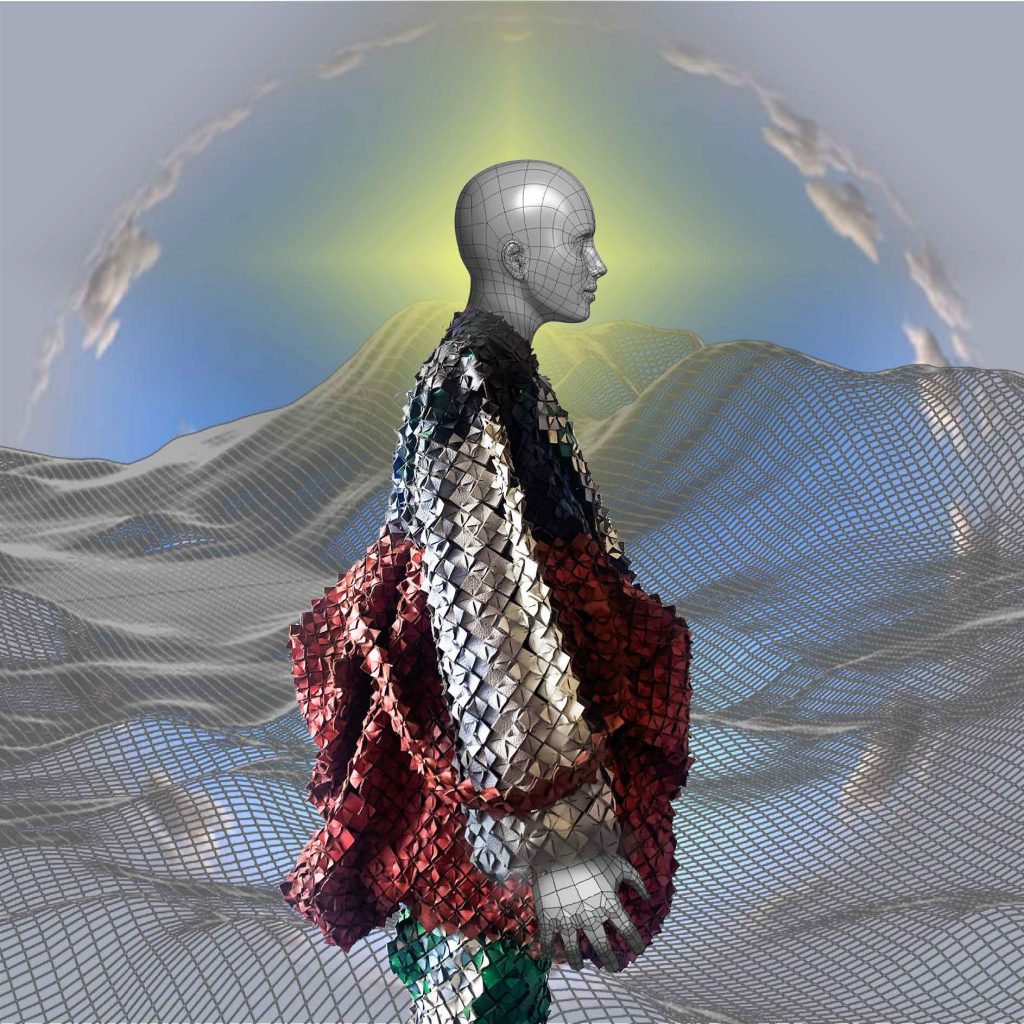 Mathilde Rougier, BA Fashion Design Womenswear, 'Modular Augmented Capsule'
'Modular Augmented Capsule' addresses damaged data and its restoration as a form of creation. The collection's aesthetic is based on a personal archive of garments and aims to use what's already been produced in terms of materials and inspiration to come up with new ideas, in short, creating new from old, eternally.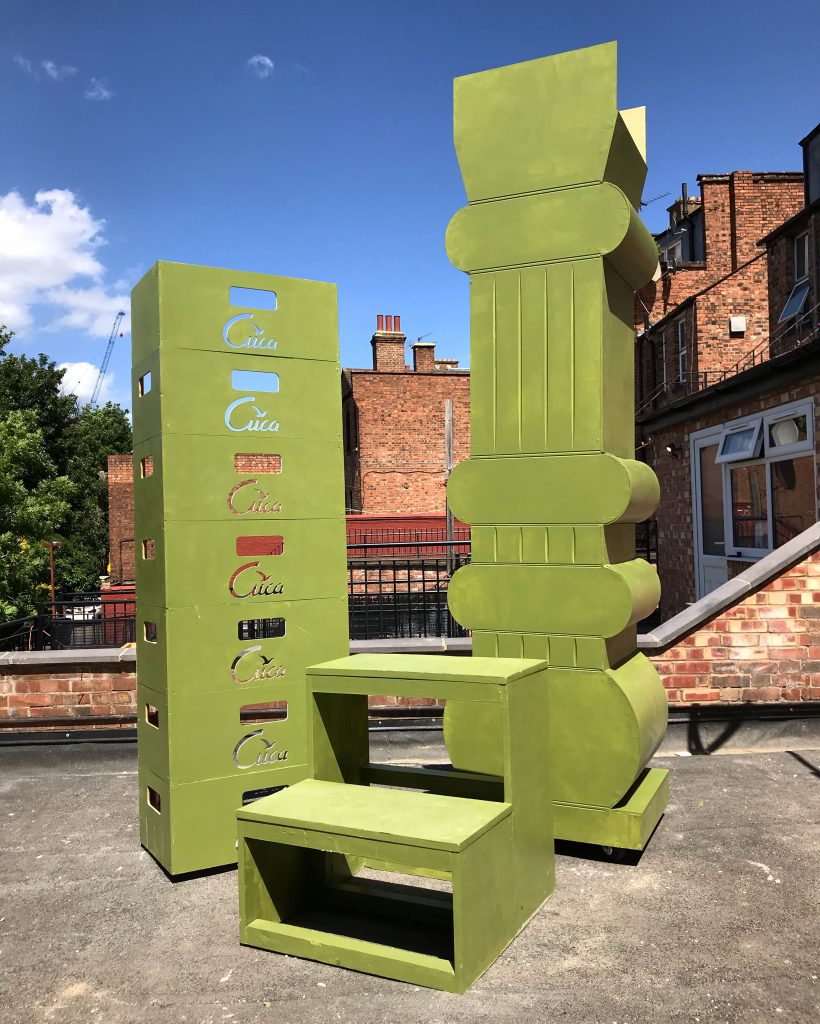 Sandra Poulson, BA Fashion Print, 'An Angolan Archive'
'An Angolan Archive' is an assemblage of around 200 pieces of information in the form of written texts, research images, garments, voice recordings, drawings, wood artefacts, installation, photography, performance and video works. It utilises a selection of common household Angolan items to discuss the relationship between family and inherited societal memory from colonial Angola and the civil war.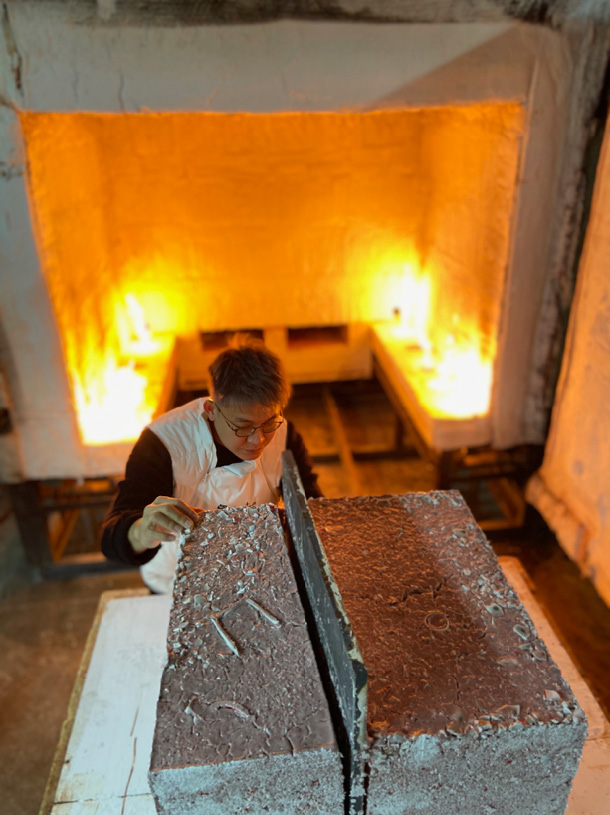 Yi Yin, MA Design (Ceramics) – 'Reinventing'
At the core of 'Reinventing' is the search for sustainability – finding new value in ceramic waste and providing better urban furniture. The result is a new material made with 100% recycled ceramics used to create beautiful outdoor furniture that's bespoke in character and respectful of the planet.
Today also marks the launch of YourNOVA, the 'People's Choice' Award, which invites you to cast your vote for your favourite piece of shortlisted work. The student who receives the most votes will be crowned the 'YourNOVA' winner for 2020. Shortlisted work can be viewed on mullenlowenova.com/yournova/ and voting is open until Friday 4th September.  
Jose Miguel Sokoloff, President of MullenLowe Group Global Creative Council and Chief Creative Officer MullenLowe Group UK said:
"In the face of some very real challenges this year, the students have created work that is a tribute to themselves and humanity. The shortlist is representative of this and is testament to how these brilliant young minds will shape how we live in this ever-changing world.  Now, with YourNOVA, it's over to the public to vote for their favourite piece of work. I encourage each and every one of you to engage with the work for a vision of the future," 
For the first time, winners will be announced in an online ceremony on Thursday 10th September. The five awards include: one overall winner, two runners up, the Unilever #Unstereotype Award and the YourNOVA Award. 
MullenLowe NOVA Awards 2020 Judging Panel: 
Sara Gulamali – Central Saint Martins alumni, Winner of the Unilever #Unstereotype Award at the 2019 MullenLowe NOVA Awards

Hannah Hayes-Westall – Co-founder of FAD magazine & The Art of Conversation

Suhair Khan – Strategic Projects at Google

Kelly Mullen – Head of Entertainment, Unilever 

Jose Miguel Sokoloff – Global President, MullenLowe Group Creative Council, Chief Creative Officer, MullenLowe Group

Ana Sokoloff – founding partner of sokoloff + associates, art advisory company based in New York
Read our interview with Jose Miguel Sokoloff HERE
MullenLowe NOVA Awards 2020 MullenLowe Group is proud to once again sponsor the Central Saint Martins degree shows and present the MullenLowe NOVA Awards for Fresh Creative Talent – created exclusively in partnership with Central Saint Martins. The award-winning Arts & Culture programme celebrates and rewards the most exceptional work from across the college, gives students a platform for recognition and the opportunity to continue their practice post-graduation. From 1,300 graduating students, just five MullenLowe NOVA Awards will be presented to students whose work represents truly original thinking and execution, pushing the boundaries of creativity in response to the world around us.
About Central Saint Martins, UAL Across art, design and performance the students and staff of Central Saint Martins create ideas, materials and actions for a better future. Among our alumni shaping the world through creative action are Grace Wales Bonner, Matty Bovan, Michael Fassbender, Isamaya Ffrench, Antony Gormley, Craig Green, Isaac Julien, Jean Julien, Ib Kamara, Christopher Kane, Stella McCartney, Alexander McQueen, Morag Myerscough, Mowalola Ogunlesi, Sandy Powell, Laure Prouvost, Simone Rocha, and Yinka Shonibare.
Central Saint Martins is part of University of the Arts London (UAL), an international centre for innovative teaching and research in arts, design, fashion, communication and the performing arts. The University is made up of six Colleges: Camberwell College of Arts, Central Saint Martins, Chelsea College of Arts, London College of Communication, London College of Fashion and Wimbledon College of Arts
Categories
Tags