Perhaps the most heartening coronavirus development in art has been the development of the Artist Support Pledge, whereby works are offered for sale for up to £200, and when an artist sells £1,000-worth they pledge to spend £200 supporting another artist. Over 250,000 works have now been posted on Instagram at #artistsupportpledge, generating over £20m! Naturally, quality is variable at that quantity, but it is easy enough to access artists you like through their own Instagram accounts. I posted some examples in my 22 April column. Here are three more who appealed to me…
Karen Knorr: Emptiness No Other Than Form, Obai-in, Kyoto, 2017  (top)
Most days during lockdown Karen Knorr is releasing a small format edition of five from her back catalogue of wonderfully fastidious digital insertions of wildlife into architecture. Each day they are rapidly snapped up. Most feature highly ornate interiors, suggesting how the human world fails to suit the animal. This, though, is from a series set in a Japanese temple which reflects the wabi-sabi aesthetic emphasising the beauty in simplicity and imperfection.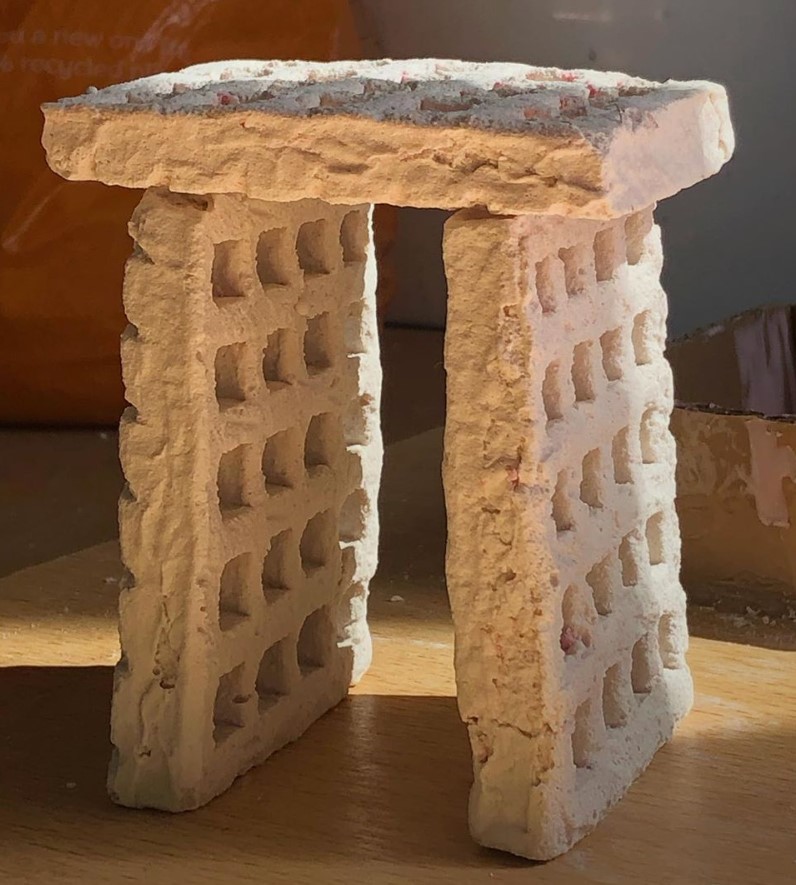 Robin Tarbet: Waffle-Henge, 2020
Robin Tarbet couldn't get to his studio during lockdown, so the mould for this cheeky 12cm-high reimagining of the monumentality of Stonehenge as a paean to fast food was made on his kitchen table. That was appropriate, for it consists of three concrete cast potato waffles fixed together. Just to be on the safe side of the potential for broken teeth, we're keeping it in the library.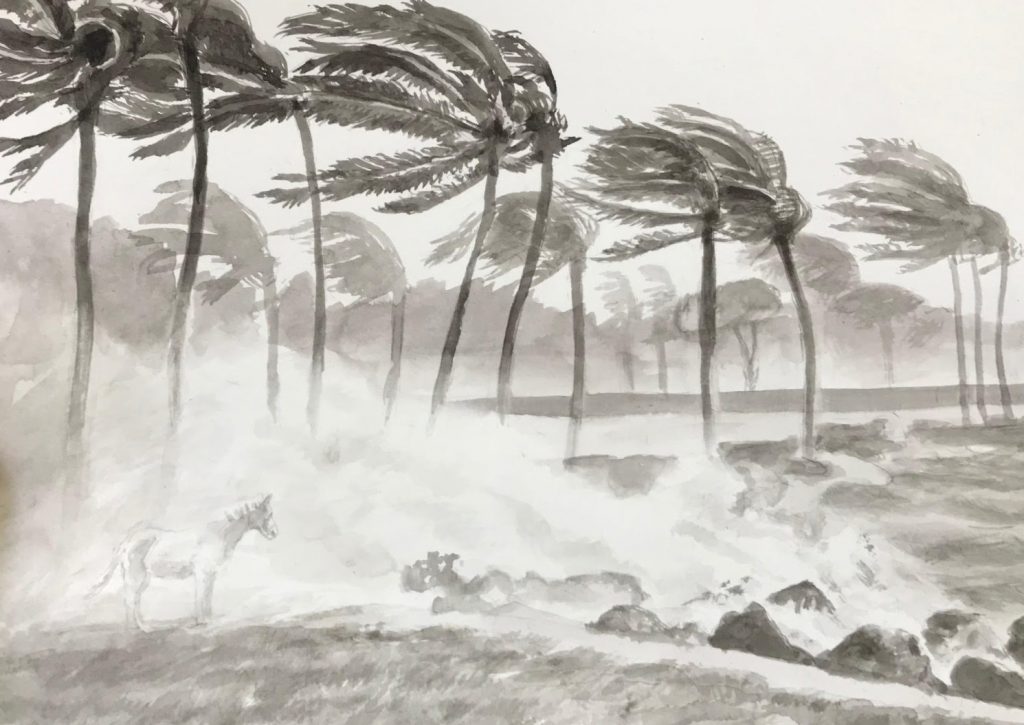 Markus Vater: Storm with white horse, 2020.
This appealing vision of calm in the face of a storm has personal element both ends: it is based on a pony called Lotte which London-based German Markus Vater used to own, and it resembles Flynn, my wife's New Forest pony.  She did ask, on seeing it, why the mane was so little affected by the tree-bending wind. Markus explained that its hair is wet from the surf, though it also 'might have to do with the fact that it is a drawing and not an actual pony'.
Art writer and curator Paul Carey-Kent sees a lot of shows: we asked him to jot down whatever came into his head
Categories
Tags