Art critic Tabish Khan brings you 'The Top Art Exhibitions to see in London'. Each one comes with a concise review to help you decide whether it's for you. A New Year is upon us and here's five shows to catch for those looking to get their culture dose early in 2020. For those looking for more shows, they should see his top 5 to see in the New Year and outside London – all are still open to visit:
Alfredo Jaar: 25 years later @ Goodman Gallery
Does the media report the news or make it real. Alfredo Jaar shows us how the Rwandan genocide only became real in the West once there was media pick up. Newsweek magazine covers show what was being reported instead of Rwanda – with comparably trivial cover stories on how different genders approach computing to the myths of generation X. Only after the genocide reached 1 million deaths did it finally get a Newsweek cover story after 17 weeks. That's just one work in this political, powerful and hugely important exhibition. Until 11 January.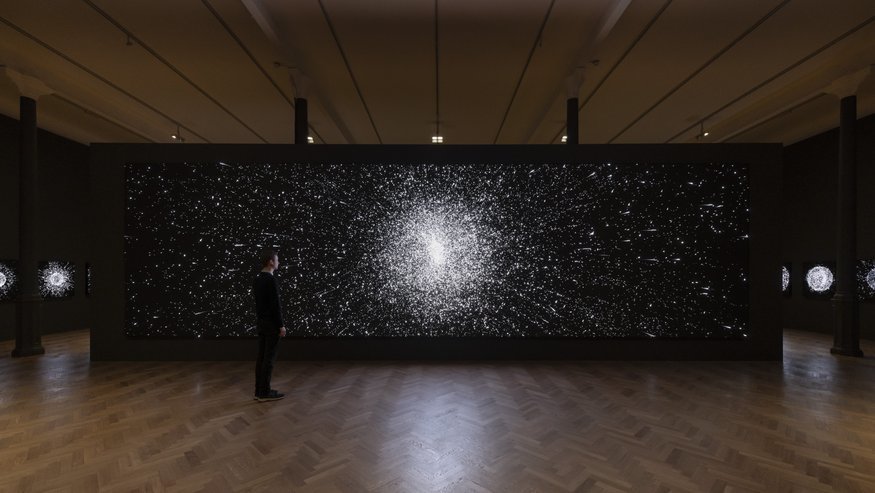 Leo Villarreal @ Pace London
Tadpoles streak across a screen or are those meteors? A flower blooming or a star exploding? Brilliant white patterns emerge and disappear across a huge LED screen. It's utterly mesmerising and I stood transfixed. Accompanying this huge work are smaller screens that are just as intense. The programming ensures the patterns never repeat so everyone will have a different experience and be lost in their own world within the lights. Until 18 January. 
Raised by Google: Sarah Selby @ Arebyte Gallery
What do our choices in life tell others about ourselves? Swipe away on a series of images and you'll be profiled, and then sent through a series of doors. Only at the end do I find out the algorithms have classified me as male, introvert and above average intelligence – I'll take that. Welcome to the scary world where Google oversees everything and knows you better than you'd like it to. Until 11 January. 
Tony Cokes @ Goldsmiths Centre for Contemporary Art
Are Britney Spears and Sesame street instruments of torture? Yes, they've been blasted at detainees in Guantanamo and Iraq, by American soldiers. That's what I learned from Tony Cokes and 'hit me baby one more time' will never quite be the same for me again. Each piece consists of music and text on screen whether it's on torture or Morrissey's right wing opinions. It's an absorbing blend of music and politics. Until 12 January.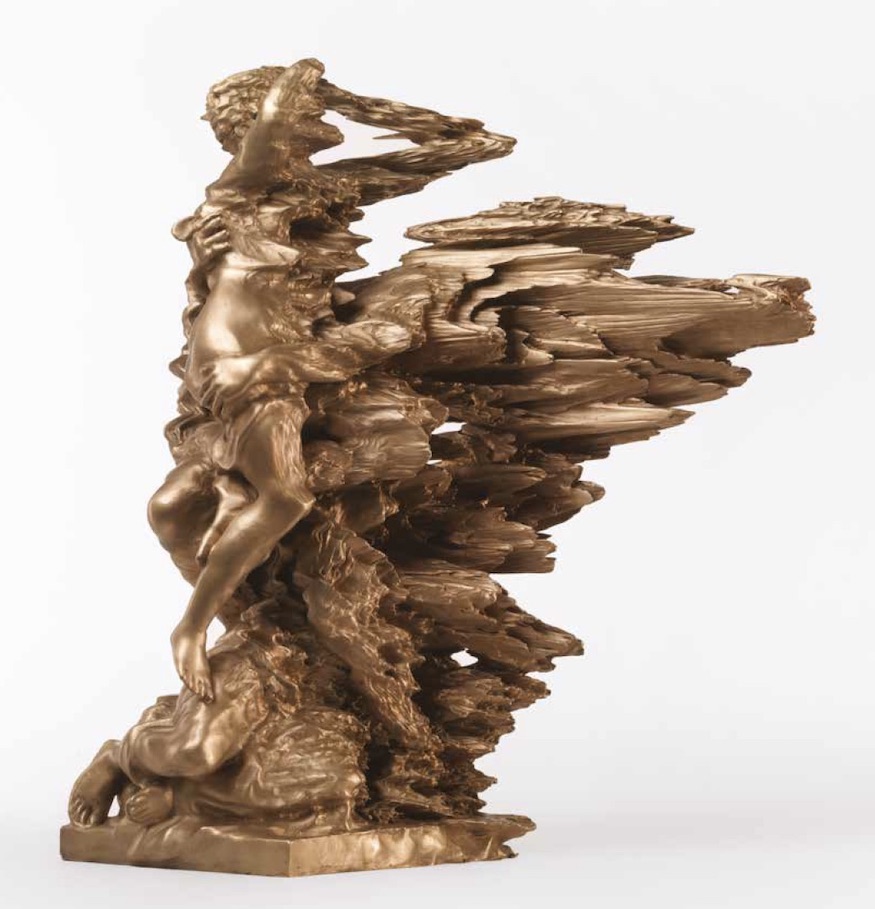 Beyond Borders @ Unit London
We live in interesting times and the diversity of art available to us has never been greater. This group show is filled with artists who use different materials to create their works. Particularly strong is the work of Joseph Stashkevetch where layers peel away to reveal the details of the blue mosque ceiling. It's a beautiful delicate work and as it feels like the layers of history are being unravelled in front of my eyes. Until 11 January. 
All images copyright gallery and artist unless otherwise stated. Pace image Damian Griffiths. Beyond Borders image Zachary Eastwood-Bloom. 
Categories
Tags