Art critic Tabish Khan brings you 'The Top Art Exhibitions to see in London'. Each one comes with a concise review to help you decide whether it's for you. All but one of his picks  from last week are still open to visit.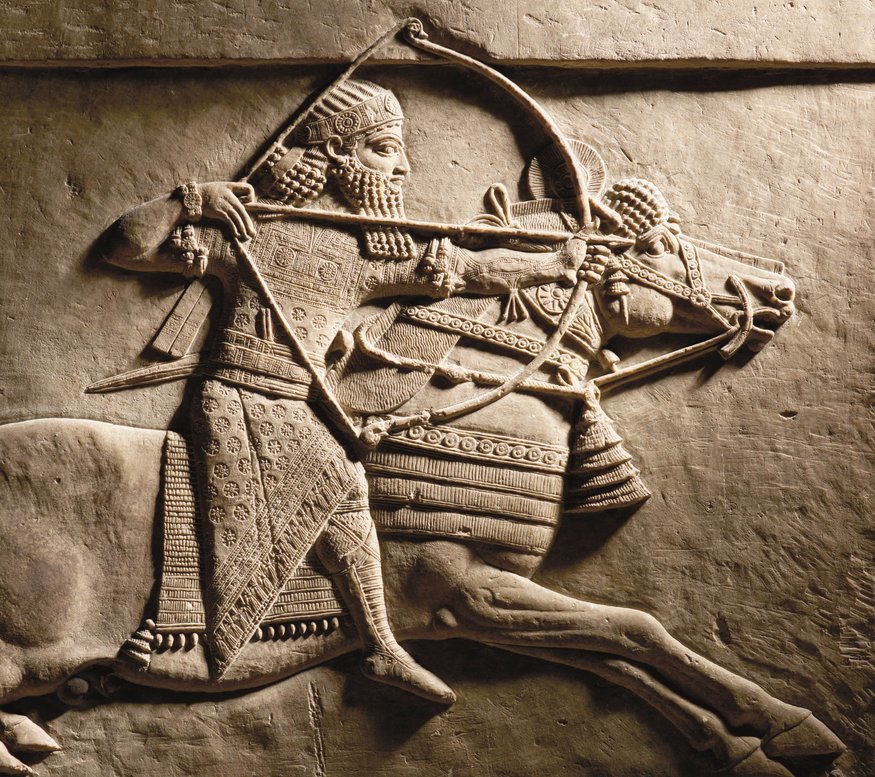 I am Ashurbanipal @ The British Museum
He killed lions to gain their regal powers, forced men to crush the bones of their father and made sure his beard was lengthy to signal his virility. He would also be disappointed that many people have forgotten the name of Ashurbanipal. The Assyrian king crushed his enemies and claimed ownership of the world. This British Museum exhibition filled with remarkably well presented friezes tells the story of this ruler with excellent use of projector technology to show you what they would have looked like when they were painted. Another excellent exhibition of historical insight from The British Museum. Read my full review here. Until 24 February.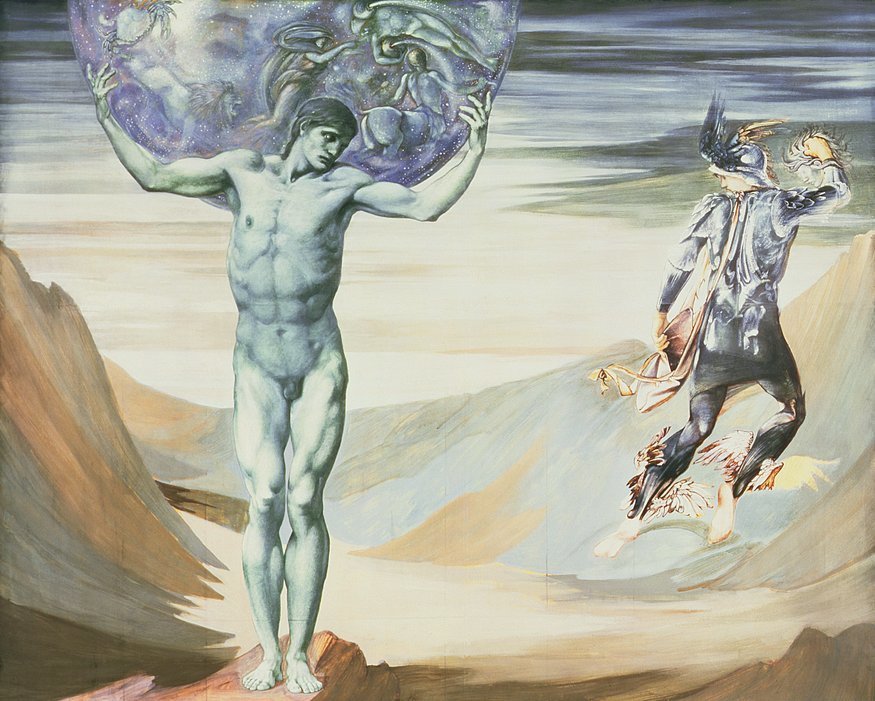 Edward Burne-Jones @ Tate Britain
When it comes to over the top extravagance in painting then look no further than Burne-Jones. Victorian painting may no longer be fashionable but I love the highly stylised works of Burne-Jones, whether it's the brightly coloured clothing or the impressive series of paintings charting the myth of Perseus. The added bonus is we see the full versatility of his range across tapestries, drawings, stained glass and a painted piano. Read my full review here. Until 24 February. 
Lost Treasures of Strawberry Hill @ Strawberry Hill House
For those who've never seen it Strawberry Hill House is a sight to behold. This white revivalist Gothic masterpiece in South West London feels like it's been dropped here from outer space, so incongruous is it with its surroundings. There's more of a reason to visit now as many of the treasures that used to be housed here have been returned to their former home to make it as it would have been when Horace Walpole lived here — the man who is credited with creating the Gothic genre in literature. Read my full review here. Until 24 February.
Roman Vishniac Rediscovered @ The Photographers' Gallery & Jewish Museum
A camera takes a picture of people looking at polar bears in Berlin Zoo, but from the vantage point it looks as if the people are caged. It's telling, given this was a time when Jewish members of the Zoo's board were being removed. Roman Vishniac is best known for capturing Germany during the rise of the Nazis, and includes unsettling images including his daughter next to a swastika poster. This fantastic show across the Jewish Museum and the Photographers' Gallery locations shows there was more to his portfolio, including photomicroscopy and capturing immigrant communities in New York in the 1940s and 1950s. Until 24 February.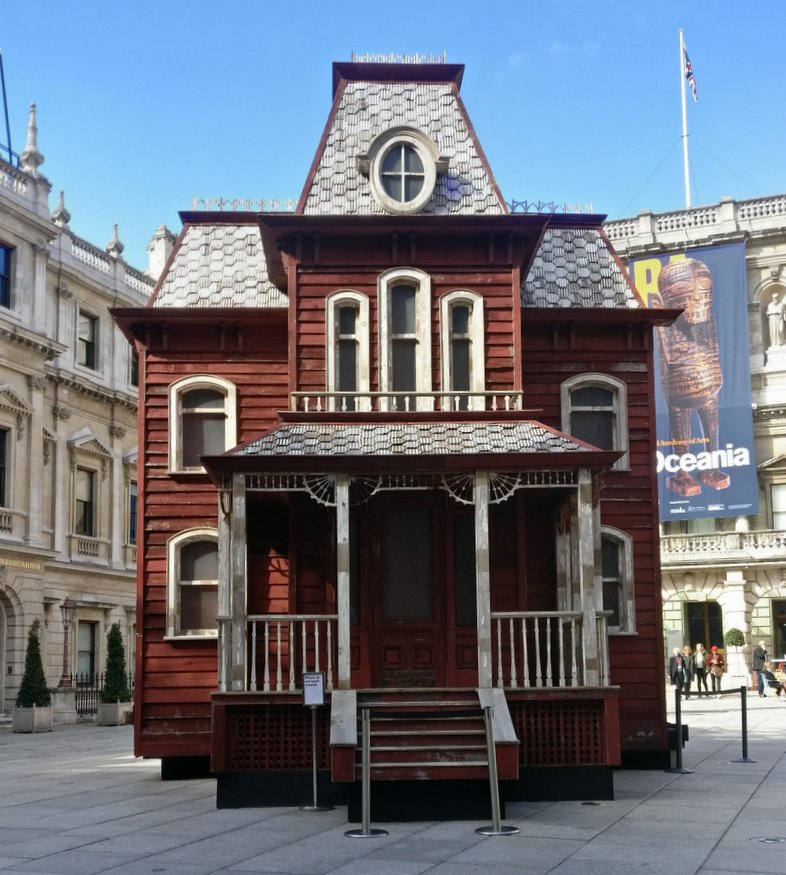 Cornelia Parker: Psychobarn @ Royal Academy of Arts courtyard
A creepy house sits in the RA's courtyard, modelled after the house from Psycho. It's an unsettling structure, particularly at night. But walk around to the other side and it's all scaffold and we find out it's just a frontage. Much like many ideas and concepts in pop culture once the truth is revealed it becomes a lot less intimidating. Until March 2019.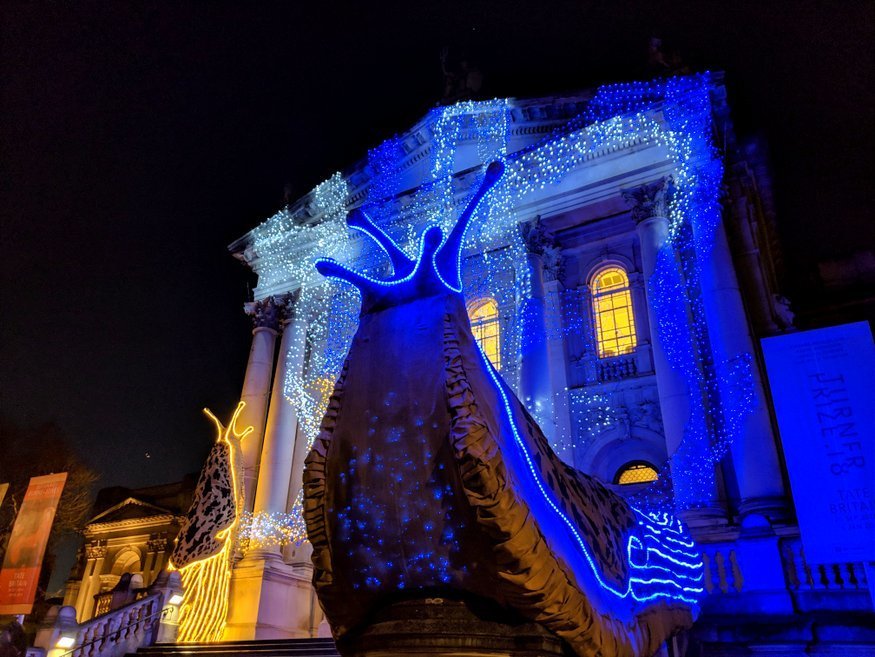 Winter Commission: Monster Chetwynd @ Tate Britain 
Christmas may be over but one set of festive lights remain. Festive may be a stretch as when I think Christmas, giant glowing slugs is not what comes to mind. Monster Chetwynd has covered the facade of Tate Britain with slime trails in an unorthodox approach to Christmas lights. Giant leopard slugs bioluminescing is very surreal, but I think it's great. Until 25 February.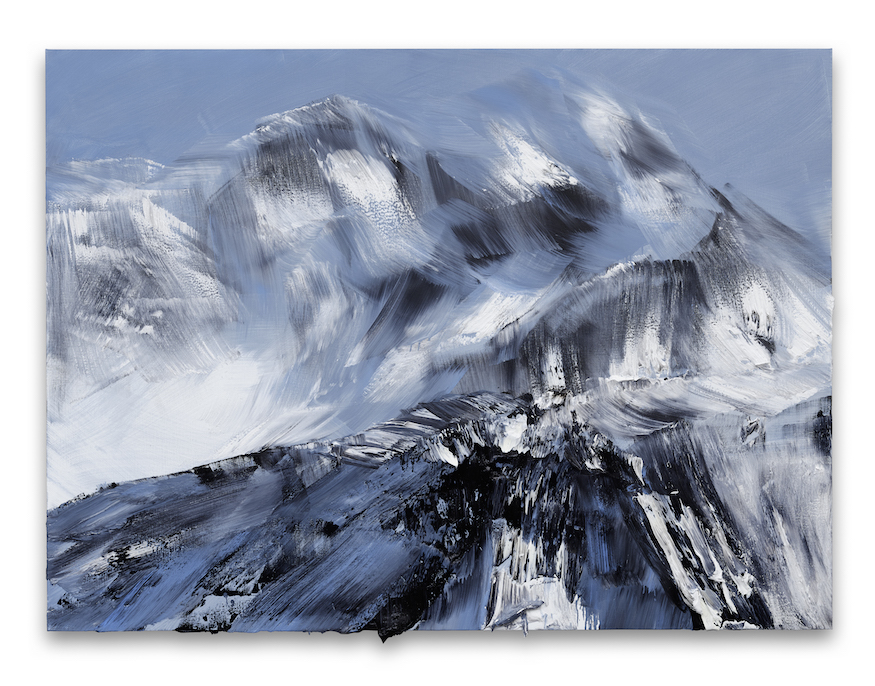 Conrad Jon Godly: To see is not to speak @ JD Malat 
Thick paintings of mountainous landscapes are beautifully painted, as if the cold air could roll right off them into the gallery. There's a freshness and distance to these deliciously textured landscapes that captures the feel of windswept mountains. Until 2 March.
All images copyright artist and courtesy gallery / museum. Burne-Jones image courtesy Southampton City Art Gallery. Strawberry Hill House Copyright Kilian O'Sullivan. Vishniac image – Photograph: Roman Vishniac/Mara Vishniac Kohn, courtesy International Center of Photography. 
Categories
Tags