Art critic Tabish Khan brings you 'The Top Art Exhibitions to see in London'. Each one comes with a concise review to help you decide whether it's for you. All but one of his suggestions from last week are still open to visit.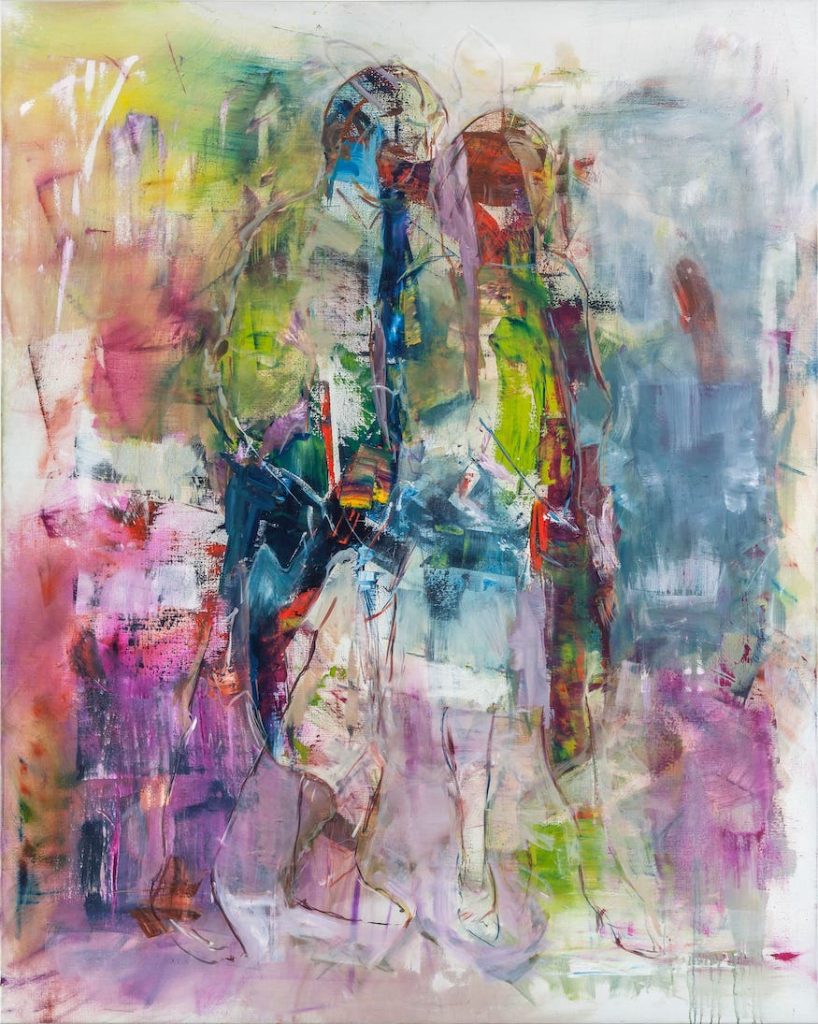 Robert Muntean: Just Like Honey @ Rosenfeld Porcini
Shadowy outlines of figures emerge from an abstract storm of colour in these beautiful paintings. There's a raw joy of painting and expression in these works that's contagious. It makes me want to pick up a brush and paint just for my own personal pleasure, irrespective of whether anyone sees it or not. Until 16 February.
Anglo Saxon Kingdoms @ British Library
The Anglo-Saxons weren't one people, it was a mass of Germanic tribes that were often at war with one another.  This exhibition of amazing artefacts and well preserved books brings that period of history to light filled with fascinating stories of rulers, and the anti-immigrant sentiment that first greeted the Anglo-Saxons – oh the irony. As with all British Library exhibitions, it's well researched and riveting.
Read my full review here
. 
Until 19 February.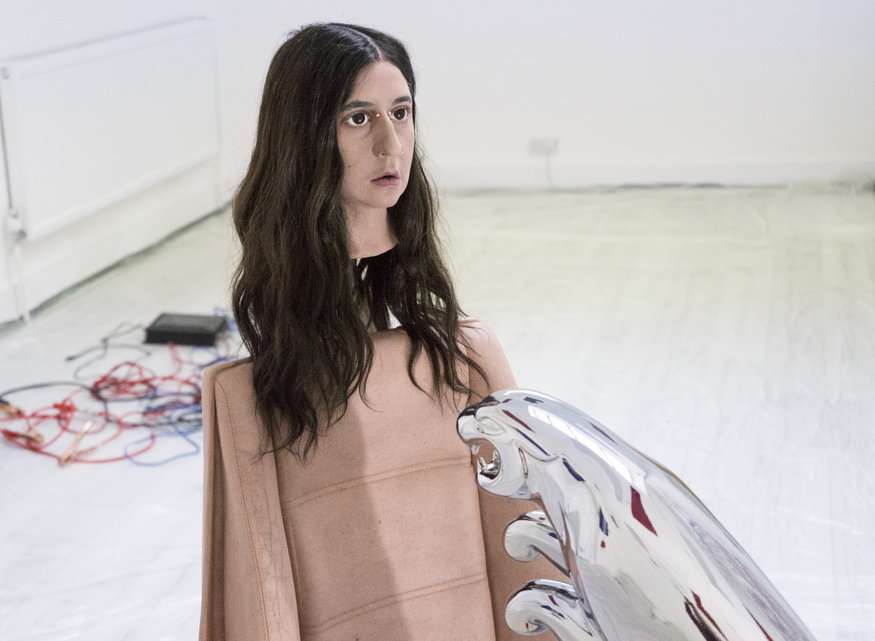 Roxman Gatt: Perfiction @ Harlesden High Street
The car is often associated with macho culture – men often consider it an extension of their identity and some go even further and name them. Here this macho symbol has been dismembered and scattered around a gallery bathed in a pink light associated with femininity. An aggressive Jaguar symbol pounces at a car seat with a woman's head attached and car bonnet hangs from the wall as an adornment. It's a playful show that tackles gender norms in society today. Until 17 February.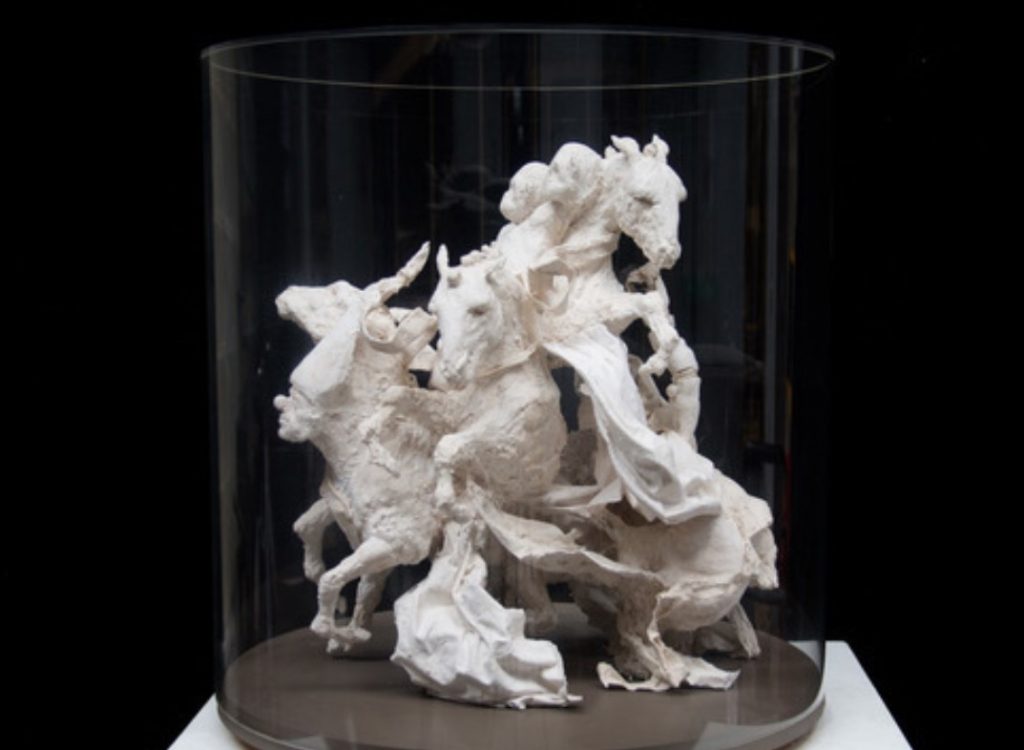 As the Crow Flies @ Bo.lee Gallery
We all face struggles in life that may not be evident to those around us and this group show is the expression of those struggles. Bea Haines' upturned scrawled upon tables are like a disturbing post-apocalyptic school and Marcelle Hanselaar's dark etchings with shadowy creatures are disturbing. Some of the smallest works are the paintings are dark foggy paintings by David Kowalski and they have remarkable presence for such small works. The struggle is surreal. Until 2 February.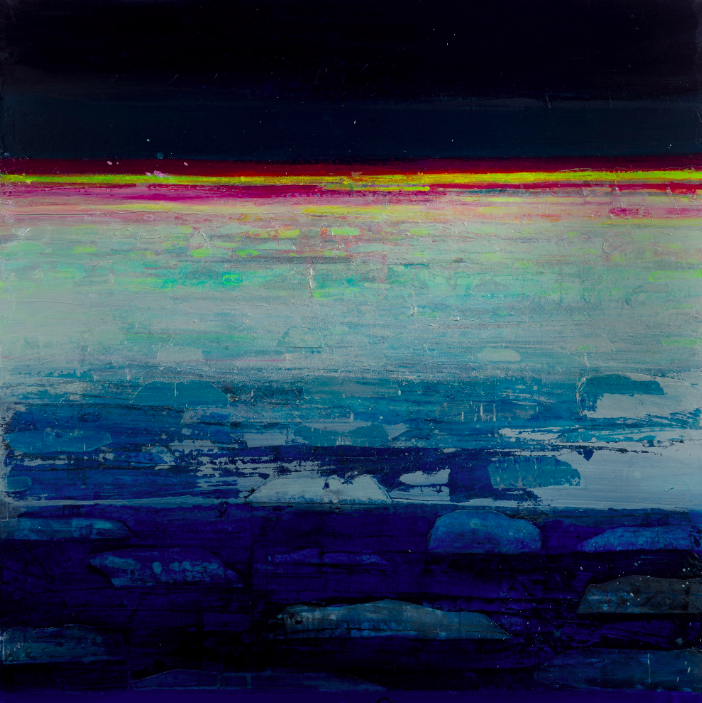 Barbara Rae: The Northwest Passage @ Canada House
Paintings capture the beauty, the vastness and the cold of the Arctic ocean in sparkling blue landscapes. Alongside these works are Inuit carvings made out of whale bones. It's a perfect compliment to see a native and visitor's perspective of this area of natural beauty. Until 16 February.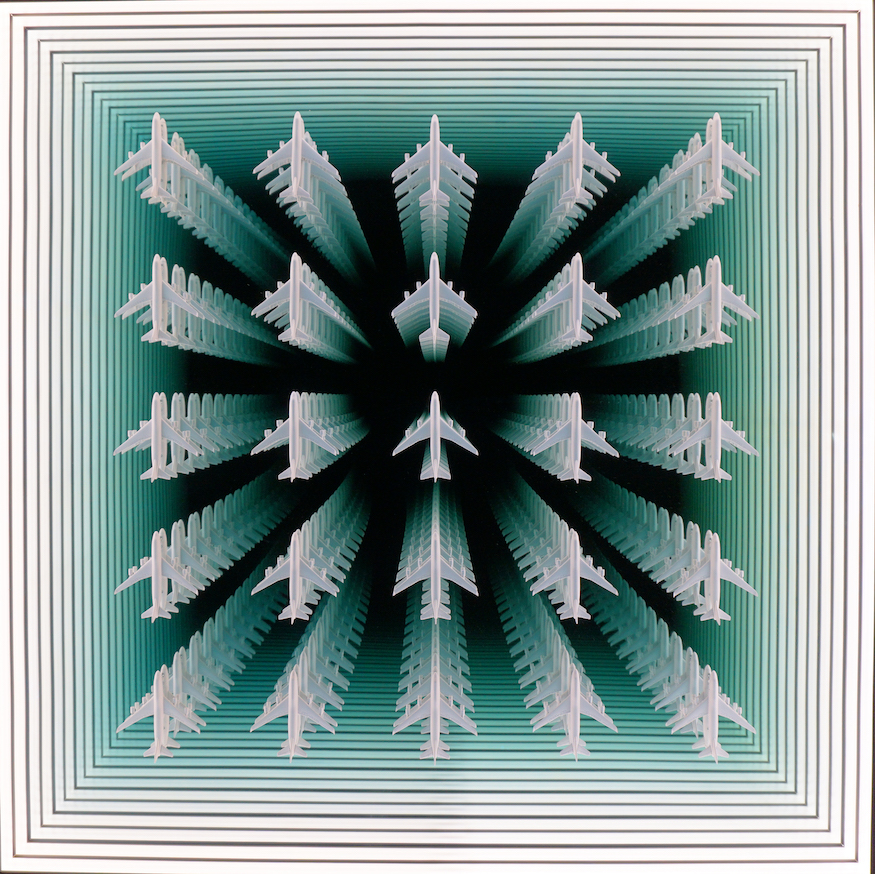 Peter Gronquist: Shape Shifter @ Unit London
I see my reflection in a mirrored work populated by planes that produces an illusion of depth. It's the type of work by Gronquist I'm familiar with. But this show includes a much broader range of his work, including those I wasn't familiar with. Vases appear to be caught in the middle of breaking apart and slats of wood create coloured shadows behind them.  It's an engaging exhibition where the works here all fool our eyes in varying degrees of subtlety. Until 17 February.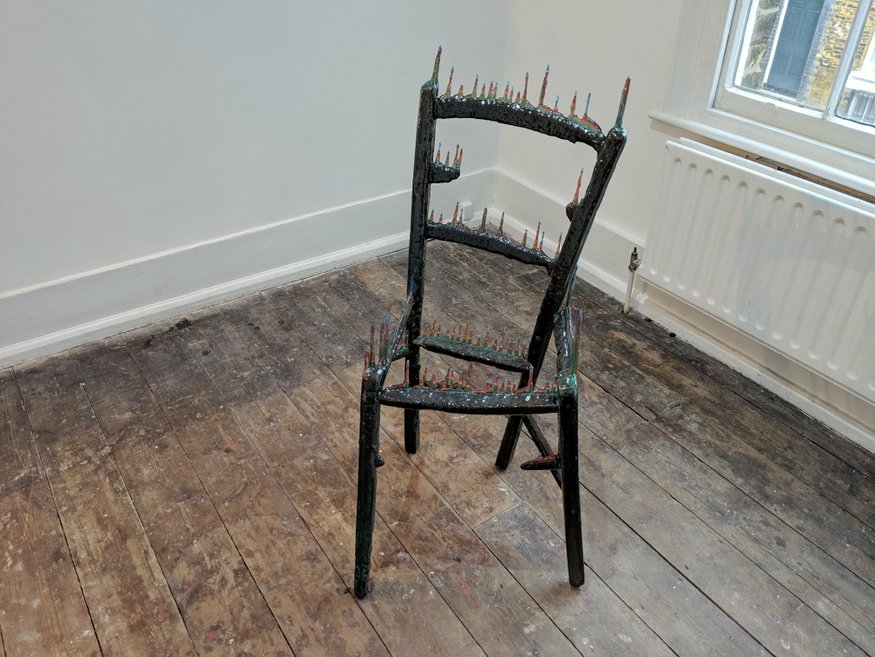 A Solar Umbrella @ Gallery 46
This group show of eight artists across two former houses, is all about transformation. My favourite artist in the show is that of Shane Bradford whose resin works seem to be liquefying and evaporating, including a rather spiky version of Van Gogh's chair. Until 14 February. 
All images copyright artist and gallery. Anglo-Saxons image copyright Sam Lane photography. Bo.lee image copyright Beth Carter.
Categories
Tags