There are lots of art events happening in London; talks, workshops, tours, discussions and many many more! To help you with the choice Jenny Judova from Art Map London has picked 'The Most Interesting Art Events' to see in London this week.
---
TUESDAY 21 NOVEMBER
Preview: Gilbert & George 'The Beard Pictures & Their Fuckosophy'
6 – 8 pm – White Cube Bermondsey, 144-152 Bermondsey St, Bermondsey, London, SE1 3TQ
White Cube celebrates 50 years of the art of Gilbert & George with a new exhibition across all four galleries at Bermondsey. THE BEARD PICTURES go on show alongside THE FUCKOSOPHY, a collection of nearly 4000 pronouncements and mottoes created by the artists.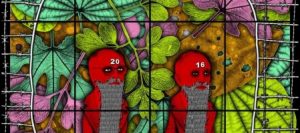 THURSDAY 23 NOVEMBER
Preview: Sean Lynch 'Devil in The Detail'
6 – 8 pm – Ronchini Gallery, 22 Dering Street, London, W1S 1AN
Ronchini Gallery is pleased to present our second solo exhibition of works by the acclaimed Irish artist, Sean Lynch with the exhibition Devil In The Detail. A new catalogue will be published to
accompany the exhibition, which will feature writing by the artist.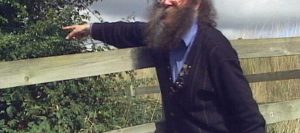 FRIDAY 24 NOVEMBER
6 – 9 pm – The Crypt Gallery, Euston Road, London, NW1 2BA
Cryptic: Art and Science returns for its second year, curated by Neus Torres Tamarit and hosted by the evocative Crypt Gallery on Euston Road. Building on the success of the inaugural exhibition in 2016, Cryptic features an international selection of nineteen artists, including postgraduate students and alumni from Central Saint Martins, Slade, Westminster University and Middlesex University.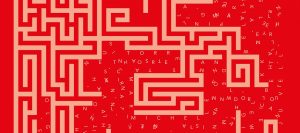 SATURDAY 25 NOVEMBER
Temporality and Ephemeral Art Practices: Arte Povera and Contemporary British Art
3 – 4 pm – Estorick Collection of Modern Italian Art, 39a Canonbury Square, London, N1 2AN
Join exhibition assistant and PhD candidate Roberta Minnucci for a Saturday Gallery Tour during the exhibition Poor Art | Arte Povera: Italian Influences, British Responses.
The talk will start at 15.00 and last for approximately 40 minutes.
The event is free with an admission ticket purchased on the day.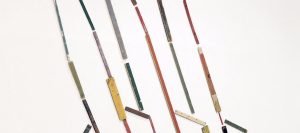 Categories
Tags