There are lots of art events happening in London; talks, workshops, tours, discussions and many many more! To help you with the choice Jenny Judova from Art Map London has picked 'The Most Interesting Art Events' to see in London this week.
TUESDAY 19 SEPTEMBER
Preview: Ewa Axelrad 'Shtamah'
6:00 PM – 9:00 PM @ Copperfield, London, 6 Copperfield Street, Southwark, London, SE1 0EP
Copperfield, London is pleased to present the exhibition Shtamah, by Polish artist Ewa Axelrad (b. 1984 Gliwice).
This new body of work analyses the mechanisms that prompt people to come together in displays of aggression. An important element of this study is the process of unification – losing one's subjectivity and merging with the group – which is often achieved through body painting, putting on masks, armour or uniforms.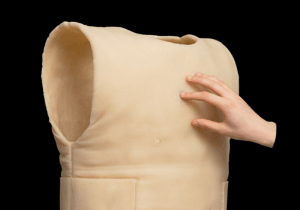 WEDNESDAY 20 SEPTEMBER
Preview: Art360 presents Edward Woodman in DRAF Studio
6:30 PM – 8:30 PM @ DRAF, Symes Mews, London, NW1 7JE
One of the most important photographers in the history of British contemporary art, Edward Woodman has been photographing artists and their work for over four decades, capturing historic moments and influential figures. Shooting Performance includes photographs of important performances and installations by artists such as Stuart Brisley, Anya Gallaccio, David Medalla and Cornelia Parker amongst others from the 1980s and 1990s.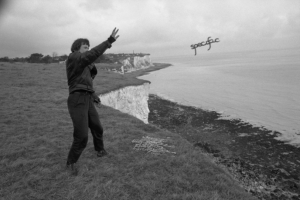 FRIDAY 22 SEPTEMBER
Park Nights 2017: Joseph Grigely, Blueberry Surprise
8:00 PM – 9:00 PM @ Serpentine Gallery, Kensington Gardens, London, W2 3XA
Artist and writer Joseph Grigely presents a play for three voices. Grigely, who is deaf, communicates with people who do not know sign language by asking them to write things down. These inscribed notes, collected over a period of ten years and edited into a new narrative, form the basis of Blueberry Surprise.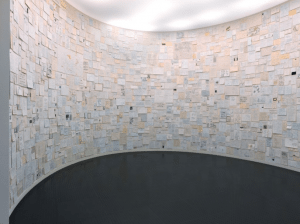 SATURDAY 23 SEPTEMBER
Preview: Peter Liversidge 'As Sculpture'
3:00 PM – 6:00 PM @ CGP London, Gallery By The Pool, 1 Park Approach, Southwark Park, London, SE16 2UA
The exhibition investigates the essence of performance as sculpture, and sculpture as performance, exploring and testing the distinct exchange between artwork/performer and audience. Liversidge explores the notion of the performer as the artwork (musicians, dancers, actors, singers). The work only coming into being when exchanged live with their audience. It is this moment, the very point that the performance is taking place that the work exists, not before, not after.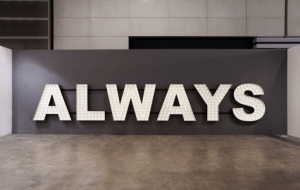 Categories
Tags