There are lots of art events happening in London; talks, workshops, tours, discussions and many many&n more! To help you with the choice Jenny Judova from Art Map London has picked 'The Most Interesting Art Events' to see in London this week.
---
TUESDAY 12 SEPTEMBER
Preview: The Art of Steven Campbell
6:00 PM – 8:00 PM @ Marlborough Fine Art, 6 Albemarle Street, London, W1S 4BY
Marlborough Fine Art is pleased to present a retrospective of celebrated Scottish painter Steven Campbell (1953-2007). The show consists of a selection of works made between 1983 and his untimely death in 2007.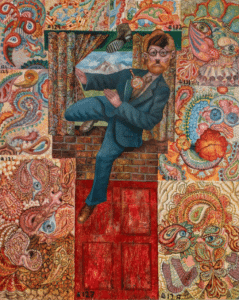 FRIDAY 15 SEPTEMBER
Drawing Class: Female Sexuality and the Male Gaze II: John Berger and the Art of the Nude
11:00 AM – 5:00 PM @ Tate Britain, Tate Britain, Millbank, London, SW1P 4RG
Following the amazing success of our original tour of the National Gallery, FEMALE SEXUALITY AND THE MALE GAZE 1, join London Drawing Group as we delve even deeper into this endlessly fascinating, problematic and eye-opening theme. With this new class set in the marble halls of the Tate Britain, follow us on a journey through dissecting a totally different collection of artworks, throwing up new questions and new surprises along the way.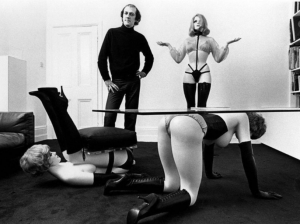 SATURDAY 16 SEPTEMBER
11:00 AM – 6:00 PM @ Abney Hall, 73a Church Street, London, London, N16 OAS
Independent Ceramics Market is the ideal location for discovering a new wave of early career ceramic artist.
Exhibitors include current students, plus up-and-coming graduates, as well as established ceramicists from various London ceramic studio's / workshops including, Turning Earth, Glebe Road Studios, Peckham The Kiln Rooms, Ceramics Studio Co-op, amongst many.
SUNDAY 17 SEPTEMBER
London Design Festival – DIY Art Market
11:00 AM – 6:00 PM @ Epic Dalston, 13-15 Stoke Newington Road, Dalston, London, N16 8BH
D.I.Y. Art Market, brings together a community of creatives and provides visitors the opportunity to discover and take home unique pieces that include – art prints, ceramics, zines, independent publications, risograph prints, lo-fi sculptures, jewelry, sewn items, screen prints, and artist books.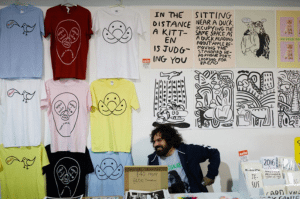 Categories
Tags