There are lots of art events happening in London; talks, workshops, tours, discussions and many many more! To help you with the choice Jenny Judova from Art Map London has picked 'The Most Interesting Art Events' to see in London this week.
TUESDAY 31 OCTOBER
Live Art: Comic Book Creative with Zoom Rockman
6:30 PM – 8:30 PM @ Apple Regent Street, 235 Regent Street, London, W1B 2EL
Bringing Apple's celebration of The Big Draw to a close, join cartoonist Zoom Rockman at Apple Regent Street in London to share his passion for innovation in the world of comics. He'll talk about publishing work as a young artist, and reveal his process from pencil sketches to finished artwork. Then you'll create your own mini cartoon strip using iPad Pro, Apple Pencil and Procreate, based on his comic 'Skanky Pigeon'.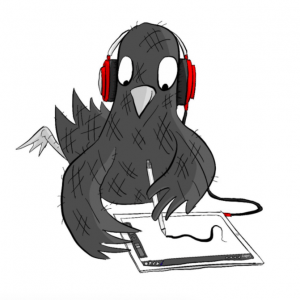 WEDNESDAY 1 NOVEMBER
6:30 PM – 8:30 PM @ Tintype, 107 Essex Road, London, N1 2SL
Work Work brings together artists who generate part of their income from their involvement in art education. Full-time, fractional, freelance, fixed term; what does it mean to fluctuate between doing work and making it in the orbit of the art school?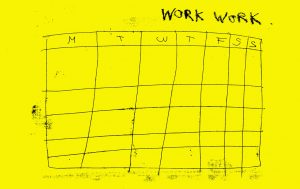 THURSDAY 2 NOVEMBER
6:00 PM – 8:00 PM @ Pace Gallery, 6 Burlington Gardens, London, W1S3ET
This exhibition re-visits the contributions of radical abstract painters in the 1960s and 70s. Focusing on lyrical, post-painterly abstraction, the exhibition presents work by Kenneth Noland, Morris Louis, Sam Gilliam, Ed Clark and Frank Bowling that re-defines abstract painting in American following Abstract Expressionism.
FRIDAY 3 NOVEMBER
Talk: Digging the dirt: Degas's bathers
6:30 PM – 7:30 PM @ The National Gallery, Trafalgar Square, London, WC2N 5DN
Anthea Callen will talk about Degas's magnificent bather pastels series, and his related brothel monotypes, in the light of contemporary attitudes to sexual health, disease, dirt, and personal hygiene in Paris in the 1880s.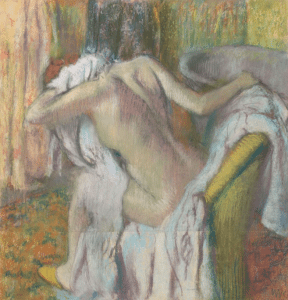 SUNDAY 5 NOVEMBER
Rachel Lowe and Gavin Wade in conversation with Dr Alison Green
12:00 PM – 1:30 PM @ narrative projects, 110 New Cavendish Street, London, W1W 6XR
narrative projects will be hosting an artist talk facilitated by Dr Alison Green, in which Rachel Lowe and Gavin Wade will be discussing the dynamics of collaboration between artists and curators, and the complexities entailed in this relationship.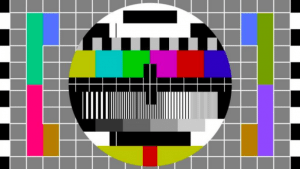 Categories
Tags