There are lots of art events happening in London; talks, workshops, tours, discussions and many many more! To help you with the choice Jenny Judova from Art Map London has picked 'The Most Interesting Art Events ' to see in London this week.
---
WEDNESDAY 1 FEBRUARY
6:30 PM – 8:30 PM @ Eagle Gallery / EMH Arts, 159 Farringdon Road London EC1R 3AL
Migrations explores themes of location, migration, and diaspora through an installation of mixed-media works that include drawing, book art and collage.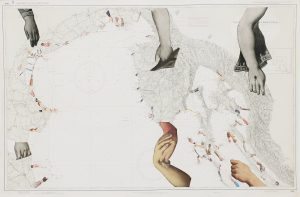 THURSDAY 2 FEBRUARY
Preview: INTEGRATION ALONE IS NOT ENOUGH
6:00 PM – 8:00 PM @ Richard Saltoun Gallery, 111 Great Titchfield Street London W1W 6RY
Taking its title from a work by Bob Cobbing, Integration Alone Is Not Enough points to the ongoing synthesis between media initiated by the concrete poetry movement – a fusion of poetry and painting, literature and sound art, typography and Eastern phenomenology – that continues in other art forms today, and relates in part to what Rosalind Krauss has called the 'post-medium condition', a non-hierarchical index, or entwined helix of specialised genres and modes of production that holds ongoing potential for contemporary art.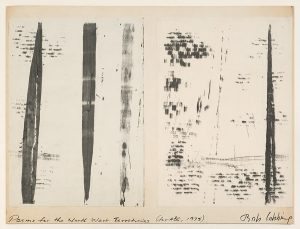 FRIDAY 3 FEBRUARY
Preview: Florence Trust Winter Open 2017
6:00 PM – 9:00 PM @ Florence Trust, St Saviour's, Aberdeen Park, Highbury, London, N5 2AR
The Winter Open takes place at the mid-way point through our twelve artists' year-long residency at the Trust and is the public's first chance to explore their studios.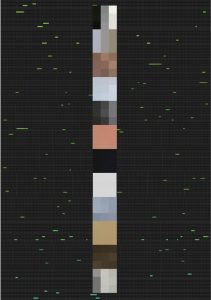 SATURDAY 4 FEBRUARY
"Facing the inhuman": arts, ecologies & new materialisms microsymposium
4:00 PM – 8:00 PM @ Ambika P3, 35 Marylebone Road, London, NW1 5LS
The symposium gathers practitioners from visual arts, performance, writing, curating, philosophy, and hybrids thereof, that in different ways attempt to "face the inhuman" (Karen Barad).
Categories
Tags