There are lots of art events happening in London; talks, workshops, tours, discussions and many many more! To help you with the choice Jenny Judova from Art Map London has picked 'The Most Interesting Art Events' to see in London this week.
---
TUESDAY 30 MAY
Athena Papadopoulos in conversation with Eliel Jones
7:00 PM – 8:00 PM @ Emalin, Unit 4 Huntingdon Estate, Bethnal Green Rd, London, E1 6JU
Athena Papadopoulos in conversation with Eliel Jones
Please R.S.V.P. to info@emalin.co.uk to confirm your attendance. Drinks will be served.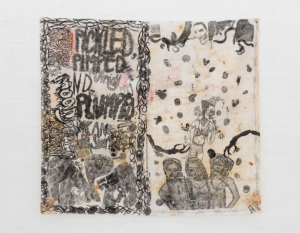 WEDNESDAY 31 MAY
Preview: WE HAVE THE WEIGHTS, WE HAVE THE MEASURES
6:00 PM – 9:00 PM @ Copperfield, 6 Copperfield Street , Southwark, London, SE1 0EP
EWA AXELRAD, DANIEL DE PAULA, MARCO GODOY, ELLA LITTWITZ, OSCAR SANTILLAN
Copperfield, London is pleased to present We have the weights, we have the measures, considering the relationship between the seemingly gentile pursuits of culture and learning and claims to geography.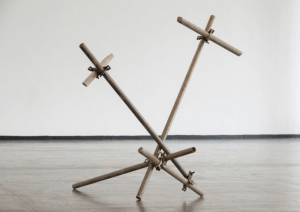 THURSDAY 1 JUNE
Preview: Ron Nagle 'Amended Testimony'
6:00 PM – 8:00 PM @ Stuart Shave/Modern Art, 4-8 Helmet Row, London, EC1V 3QJ
For over five decades, Ron Nagle has produced intimate sculptural works. Each work is created from a variety of materials and is a careful arrangement of contrasting forms, colours, and textures that reflect a breadth of influences including the paintings and drawings of Giorgio Morandi, Philip Guston, Josef Albers, the custom cars and hot rods of the West Coast from the 1930s-50s, and Wabi-Sabi qualities of Japanese Momoyama ceramics.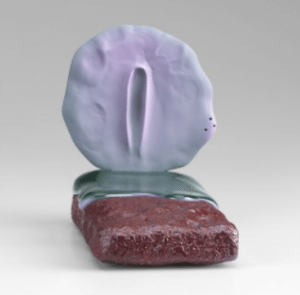 FRIDAY 2 JUNE
6:00 PM – 10:00 PM @ Tate Britain, Millbank, London, SW1P 4RG
Bring your friends, check out an amazing mix of artworks, have a drink and a bite to eat. It's free to get in, a great atmosphere with a relaxed immersive mix of sound and visuals, hands-on making activities and intriguing discussion all curated exclusively by 15-25 year olds from Tate Collective London.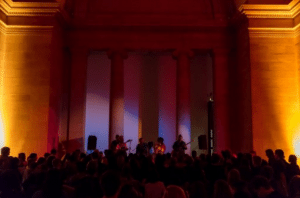 Categories
Tags