Will we ever see the back* of Italian art from the 1960's in London? There's no sign of it yet, but I can show you the rear of a typical work by Enrico Castellani: the nails, which produce such precise undulations on the front of his paintings, are applied to diagonal cross-planks. Castellani starts from the outside and works in to produce varying rhythms which he says follow unrevealed mathematical principles, but can look dynamically intuitive. Tornabuoni showed a range of less usually coloured canvasses at the last Frieze Masters, but Dominique Lévy's show sticks to white and silver – favoured by Castellani as the colours (or non-colours?) which make the most of their surroundings. The Superficie bianche include some of the biggest and most complex examples, and are complemented by a paper stack sculpture and more recent, more assertively sculptural, works from the Biangolari and corner-nestling Angolari series. All of which shows more variation than might be expected in how Castellani pushes painting into three dimensions to play off architecture, light and viewer.
*Not that I want to… The latest clutch includes fine displays of Manzoni (at Mazzoleni to 9 April) and Castellani (at Dominique Lévy to 9 April), which opened on the same night, 56 years after they famously formed the gallery Azimut together in Milan; also Alighiero Boetti at Ben Brown, Arnaldo Pomodoro at Tornabuoni, Giacomo Manzù at the Estorick, Angelo Savelli at M&L Fine Art, and Agostino Bonalumi due soon at Cortesi. Phew!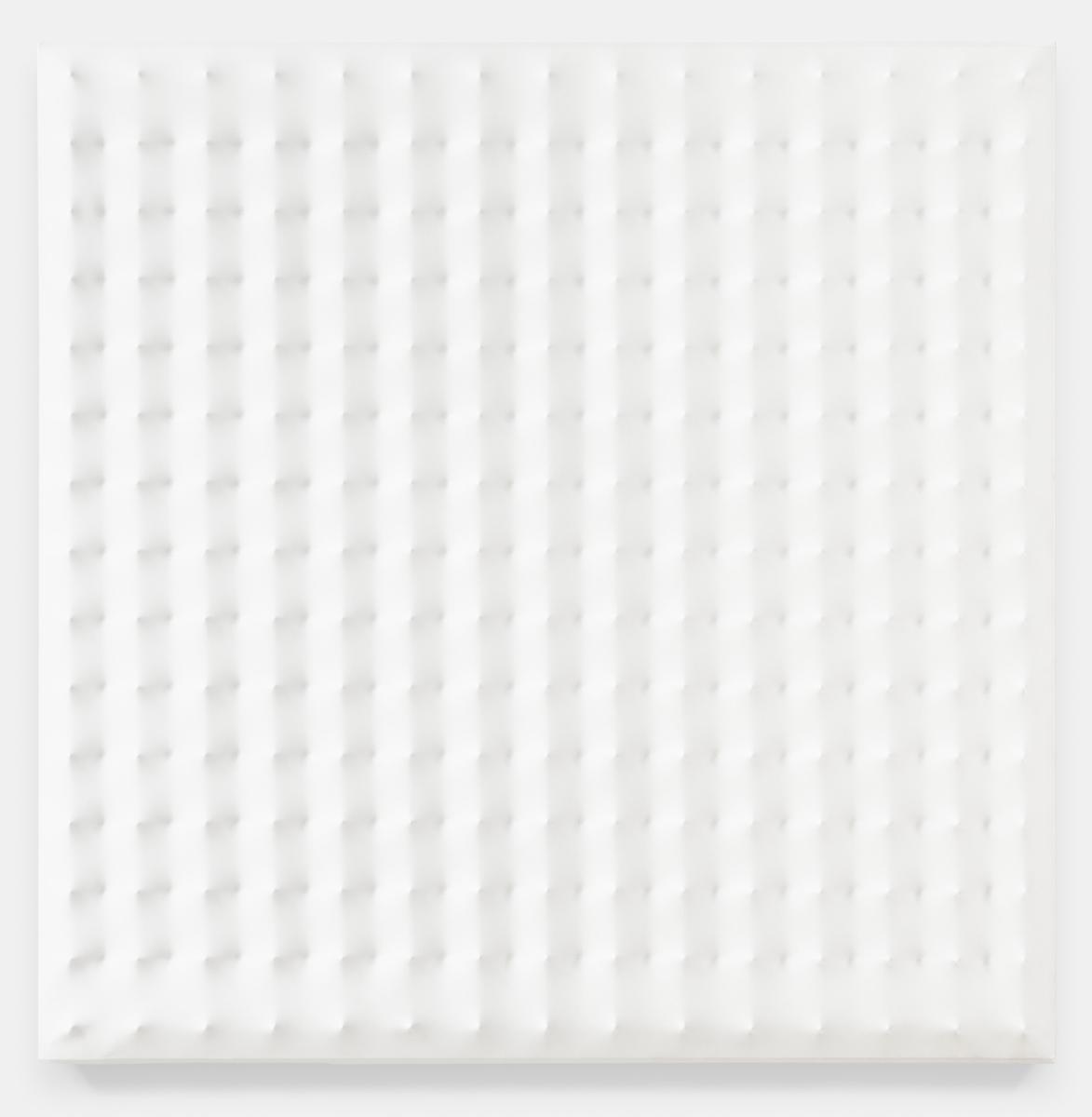 Enrico Castellani: 'Superficie', 1974
Most days art Critic Paul Carey-Kent spends hours on the train, traveling between his home in Southampton and his day job in London. Could he, we asked, jot down whatever came into his head?

Categories
Tags