a William Bradlry painting 'before'
Many artists have experimented with painting and drawing machines: Jean Tinguely, Rebecca Horn, Richard Jackson and Angela Bulloch come to mind. On the other hand, Robert Rauschenberg's 'Erased de Kooning' is a seminal piece of hard manual labour. Now Mark Selby combines those impulses by making an imposingly heavy yet sleekly efficient machine for removing paint from paintings. The victims / beneficiaries (downstairs in the two hander 'Work Hard, Play Hard' at Berloni to 24th Jan) are jaunty abstract paintings on aluminium by William Bradley. They'll have the colour wiped off their faces at a rate of about one a week, emerging like arbitrary ghosts of a Richter scraped abstract. The process is a performance art of its own: gobs of paint stripper plop down, a table length brush sweeps the stripper across, and then moves back to leave interim chance patterns of pooled run-off. Bradley and Selby see this as a humorous duel between painting and sculpture. The paintings are purpose-made by Bradley, who didn't seem too keen when I suggested that his mainstream production (on view upstairs) might also be fed in, but that's nothing: any painting on aluminium might be fair game … Gary Hume, who already lost a painting in Michael Landy's Breakdown (2001) might need to watch out.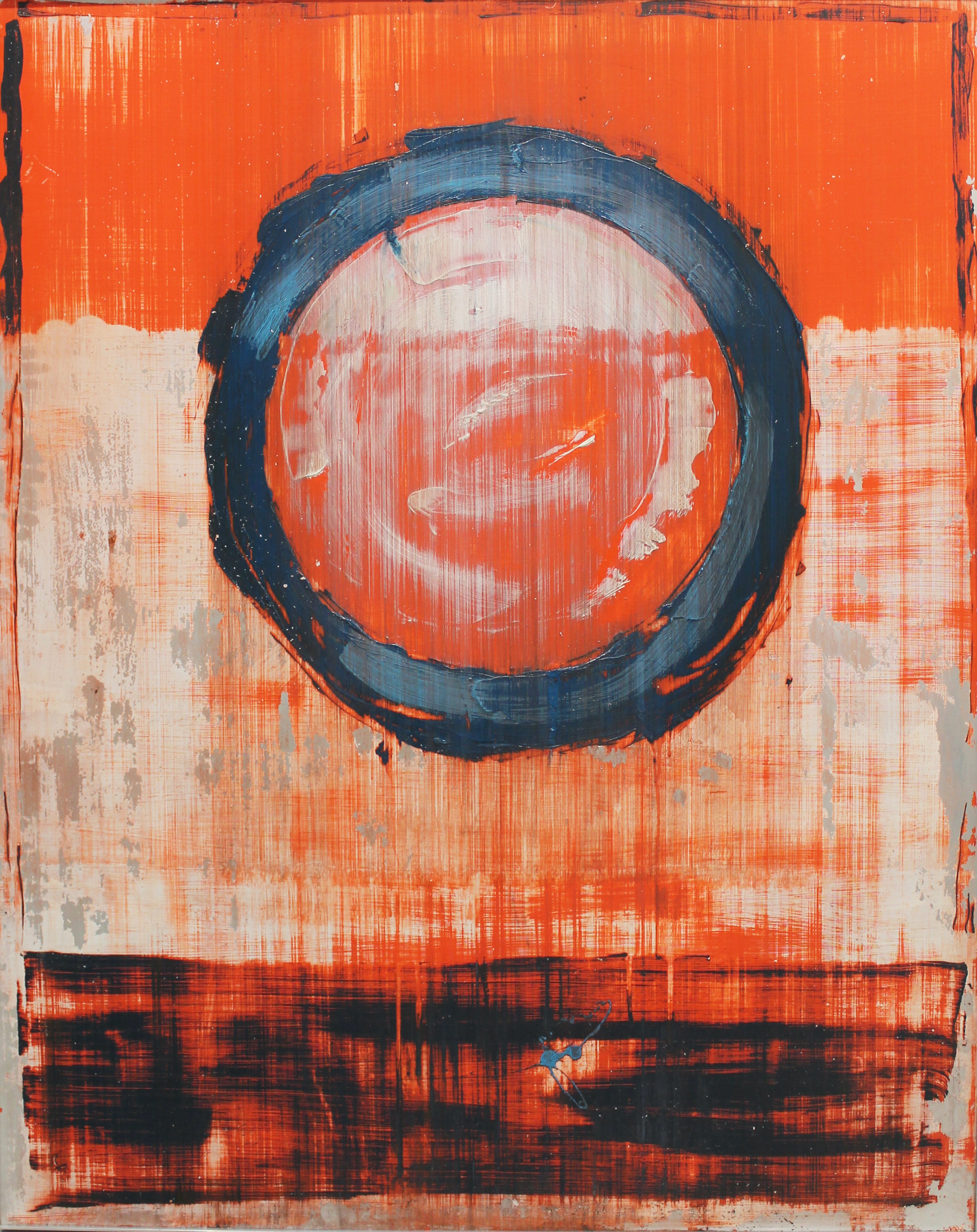 William Bradley's painting 'after'
Most days art Critic Paul Carey-Kent spends hours on the train, traveling between his home in Southampton and his day job in London. Could he, we asked, jot down whatever came into his head?
Categories
Tags