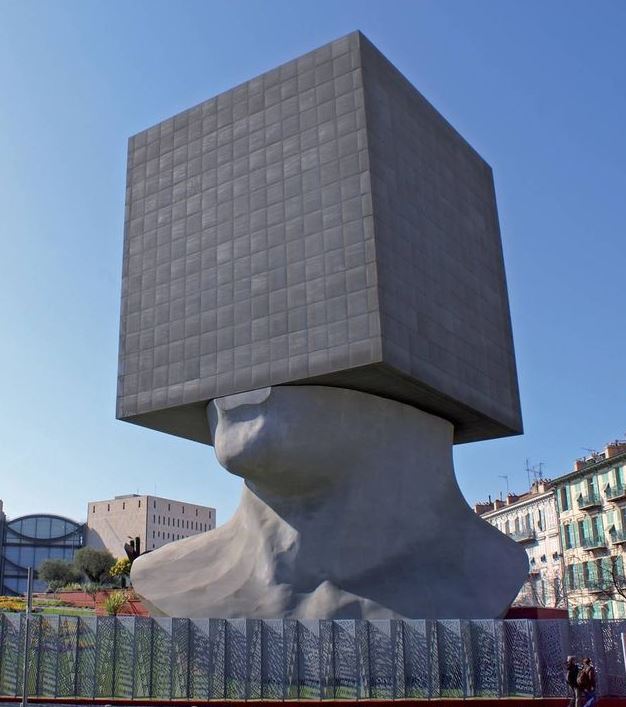 Sacha Sosno: 'Thinking Inside the Box'
Spending a week in Juan les Pins wasn't meant as an art trip, but there's plenty in the area between Cannes and Nice, including museums dedicated to Matisse, Picasso, Leger and Chagall. A less expected Riviera sighting is this 30 metre high square head, which houses the offices of the main public library in Nice and can lay claim – at least, by day – to being the world's first inhabited sculpture.
'Thinking Inside the Box' was designed by Sacha Sosno (born 1937) a Marseille-born Latvian who got to know Matisse and Klein in the 50's and has since specialised in public projects. It opened in 2002, and looks particularly good at night, when internal illumination allows a view through the covering of perforated aluminium. The public can't get inside the several floors in the neck and head, but the extensive ground floor displays Sosno's maquette ('The Little Big Head'?) and a related work, in which an open volume stands in for a life-sized figure's face – a literal version of 'having your head buried in a book' or maybe even 'thinking inside the book'. The Bibliothèque Louis Nucéra is part of the same complex as the Museum of Modern and Contemporary Art (MAMAC), which has more Sosno and – in a complementary exhibition of sorts – an extensive retrospective of the Portuguese artist Julião Sarmento. His signature subject in explorations of memory and desire is a woman in a black dress: she recurs in fragmented forms, typically without a head, square or otherwise…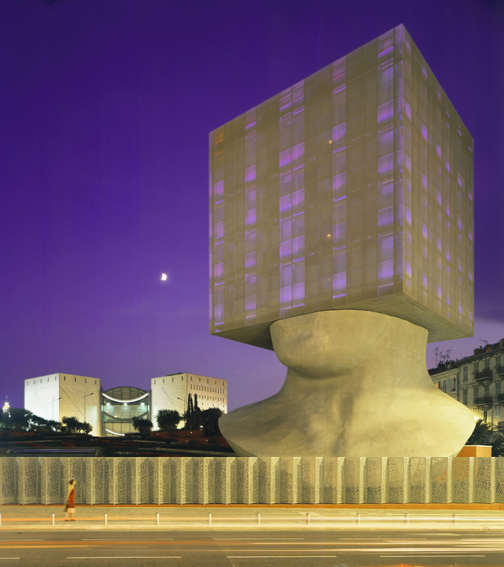 Most days art Critic Paul Carey-Kent spends hours on the train, traveling between his home in Southampton and his day job in Surrey. Could he, we asked, jot down whatever came into his head?
Categories
Tags