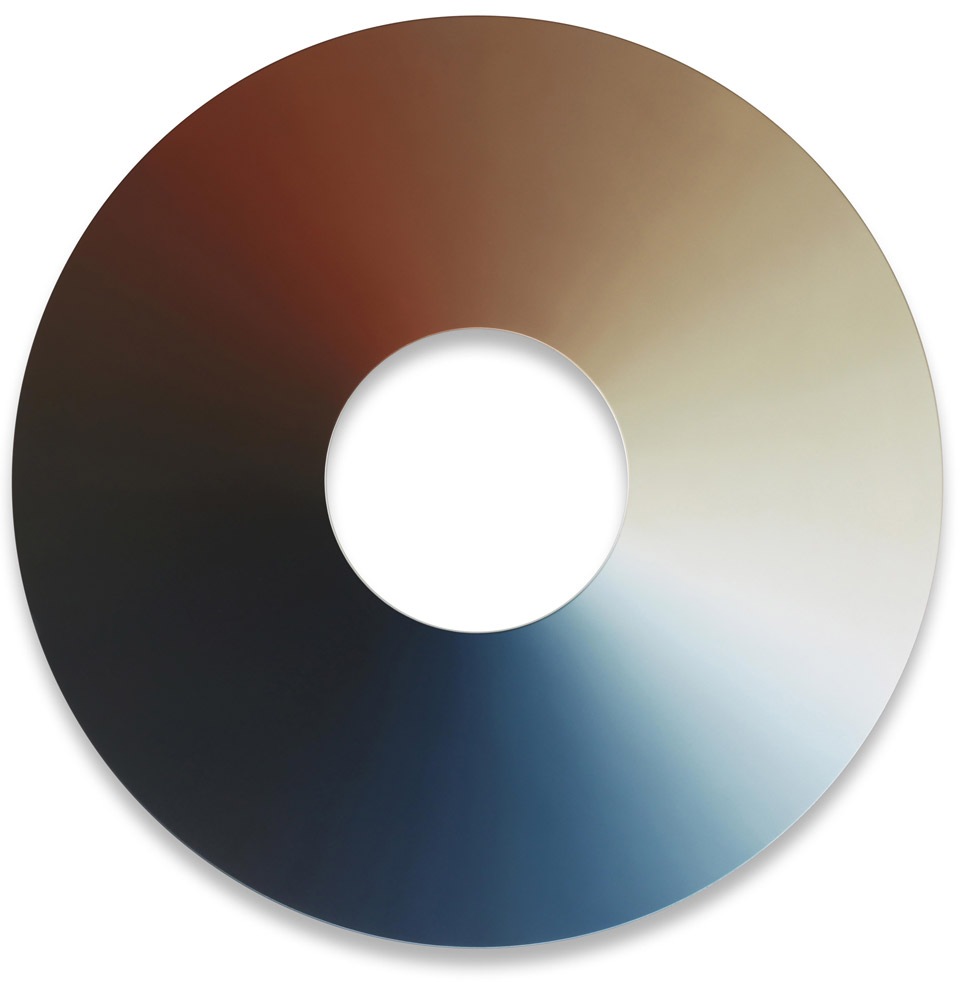 Olafur Eliasson: 'Colour experiment no. 58', 2014
It's easy to find one doesn't see much of our national institution's permanent collections (they're always there, what's the rush?) and that can extend to the changing displays within them, even though they're temporary. One might propose a paradoxical law: 'the longer a show runs, the less likely you are to see it' – because you don't hurry and then it's too late… Anyway, the Tates are good at such room-sized presentations. Sticking with the less fashionable Tate Britain, the big reason to visit is still the slapstick monumentalism of Phyllida Barlow's dock (to 10 Oct), but I would also highlight three rooms from the many. The 15 paintings and 29 drawings which make up Lucien Freud's collection of fellow Berlin-born Briton Frank Auerbach are a compelling sampler ahead of the latter's coming Tate retrospective (from 9 Oct). Freud's holdings contrast some spectacularly accreted 1960's portraits of Estella Olive West ('E.O.W'), with several luminously uncongealed later landscapes. The Clore Galleries contain Olafur Eliasson's Turner colour experiments (to 25 Jan 2015), which isolate and record Turner's use of light and colour in seven circular paintings. That will soon complement the major show of Late Turner (from 10 Sept). Downstairs back in the main building is Reception, Rupture and Return: The Model and the Life Room (to 19 April). That takes the model's point of view in a survey of life drawing practice, including a focus on what they went on to do: Eileen Mayo (1904-94), for example, is the star of iconic paintings by the better-known women Laura Knight and Dod Procter, but also emerges as an interesting artist in her own right, with the perhaps unique distinction of emigrating to Australia (1952-62) and New Zealand (1962-94) and designing stamps for both countries. Hurry along! You've only got seven months!

Eileen Mayo: Australian stamp, 1959

Most days art Critic Paul Carey-Kent spends hours on the train, traveling between his home in Southampton and his day job in Surrey. Could he, we asked, jot down whatever came into his head?
About Paul Carey-Kent