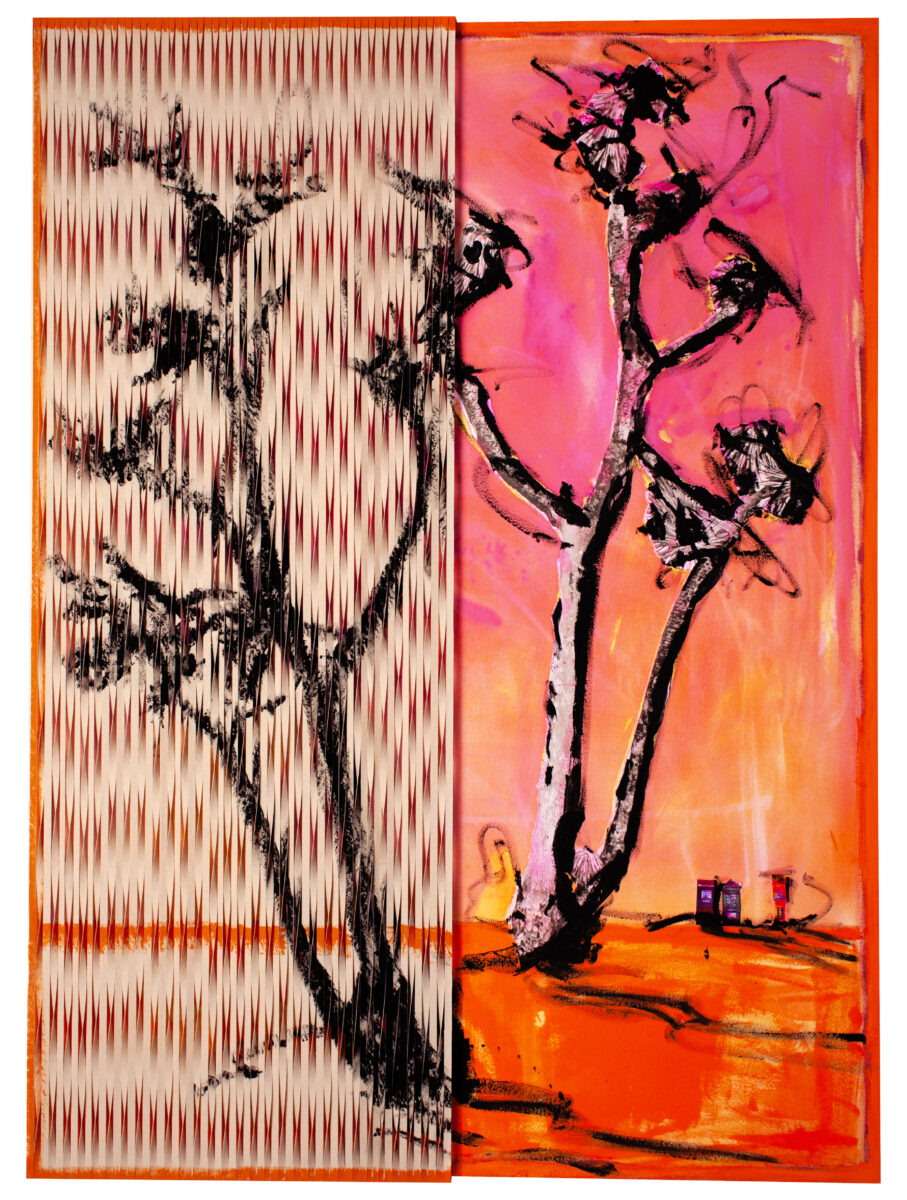 We caught up with the London-based artist Piers Bourke ahead of his solo presentation at SOLO CONTEMPORARY at the British Art Fair 2023.
What's been happening:
Hi Mark, it's been a while since we last spoke…..
I kicked off the year at the London Art Fair with, Air Contemporary, showing 2 new editions of my Phone Box series which went down well and set me up well for the year ahead. I then completed a commission for a client in Niseko, Japan which was cool, which am hoping might develop into a bigger project moving forward so that's exciting.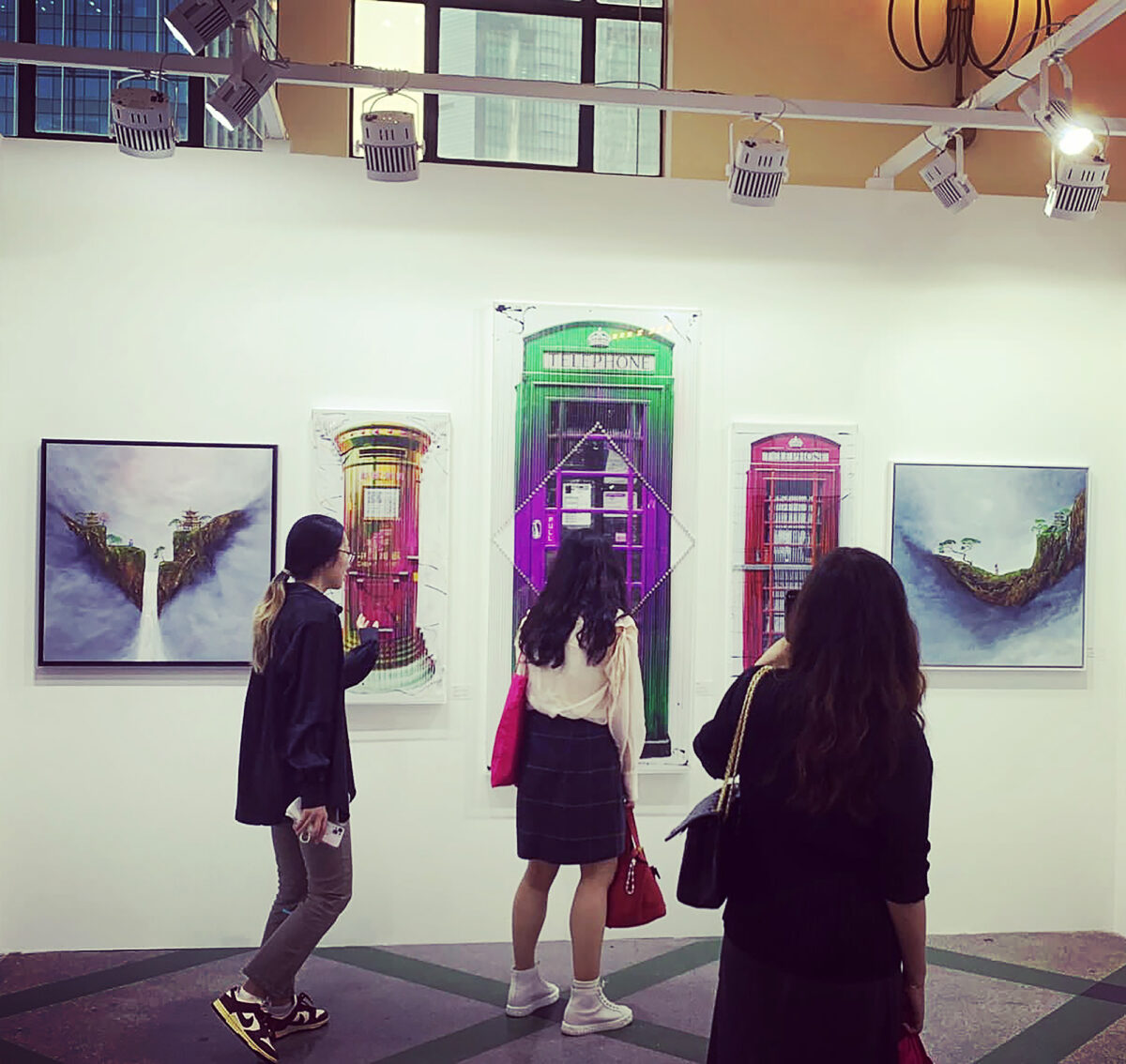 I was one of only a handful of British artists who exhibited at the first Edition of the AAF in Shanghai. It's such a wonderful city so was a real pleasure to be able to exhibit there seeing as it's a place I've visited quite a few times and somewhere which I've drawn on for some of the new works for the Asian shows.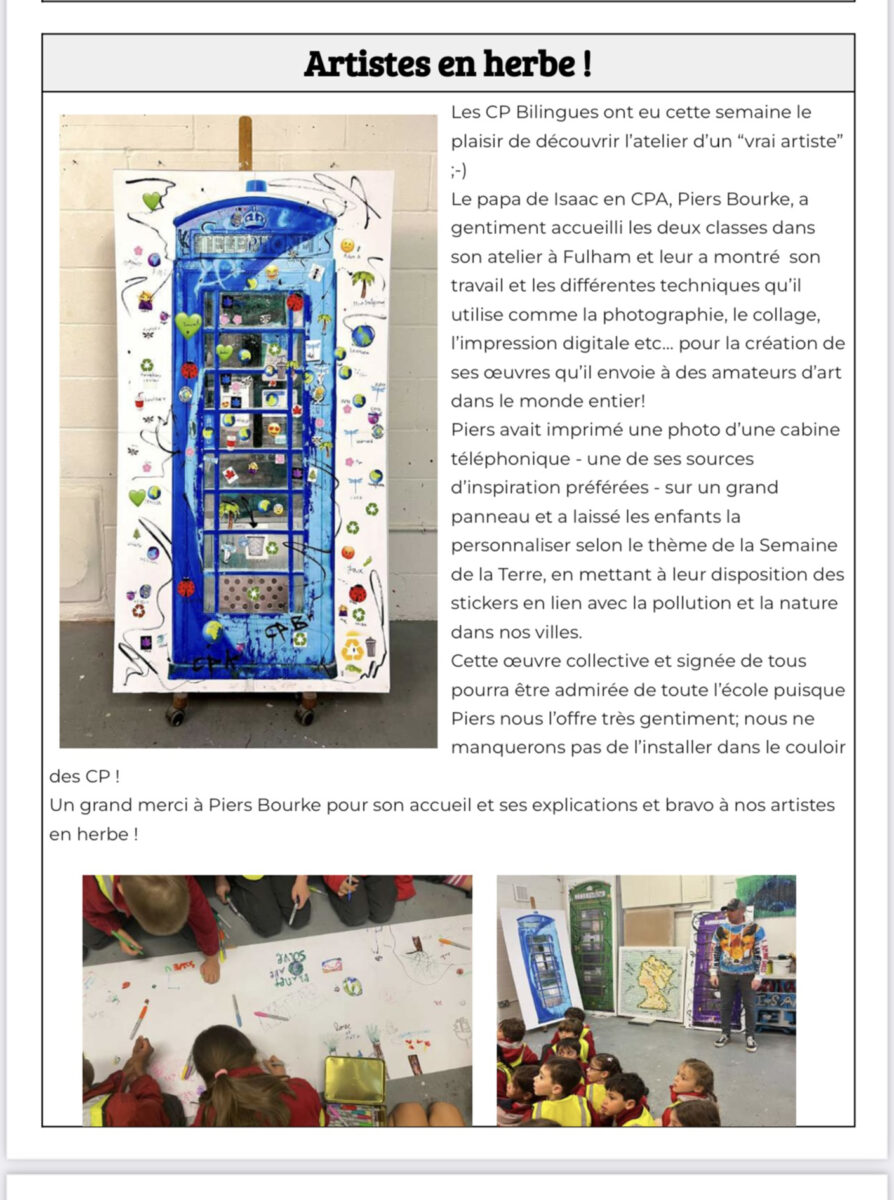 One of the highlights of the year though was hosting my 7 year old sons whole year group in the studio and they made their own Phone Box for World Earth Day which now hangs in their school. I literally loved it !
I've also just recently finished a show at Cromwell Place with Peruke Projects who are bringing SE Asian art to London, by highlighting the regions Art. The exhibition was by 3 artists ( with me being one of them ) who have lived and worked as Artists in Singapore. Was great to revisit and exhibit some pieces that I made several years ago and talk about a collective experience of living on the Red Dot ( Singapore )
I currently also have a piece of work on display at the beautiful, Datai Hotel in Langkawi, Malaysia which is part of a fund raiser for SAVE WILD TIGERS which is a charity very close to my heart and one that I've supported on and off for quite a few years now. Am now going straight into Solo at BAF with Maria Morrow at Air Contemporary.
Wow that's a lot – Was it Planned?
Haha….yes some of it but a lot happens by conversations and wanting to do certain things over others. I've got a good following over in SE Asia particularly so I've been concentrating on that market to a certain degree but these things are never planned as well as you might think !!
My focus this year was supposed to be on the US but that hasn't happened so that will have
to wait until next year ……
So you Plan to Peak at the British Art Fair?
Yes, absolutely this is a collection of works that are about 3/4 years in the making. Some I started even further back but I have been reworking them over a period so that they create a cohesive body of work.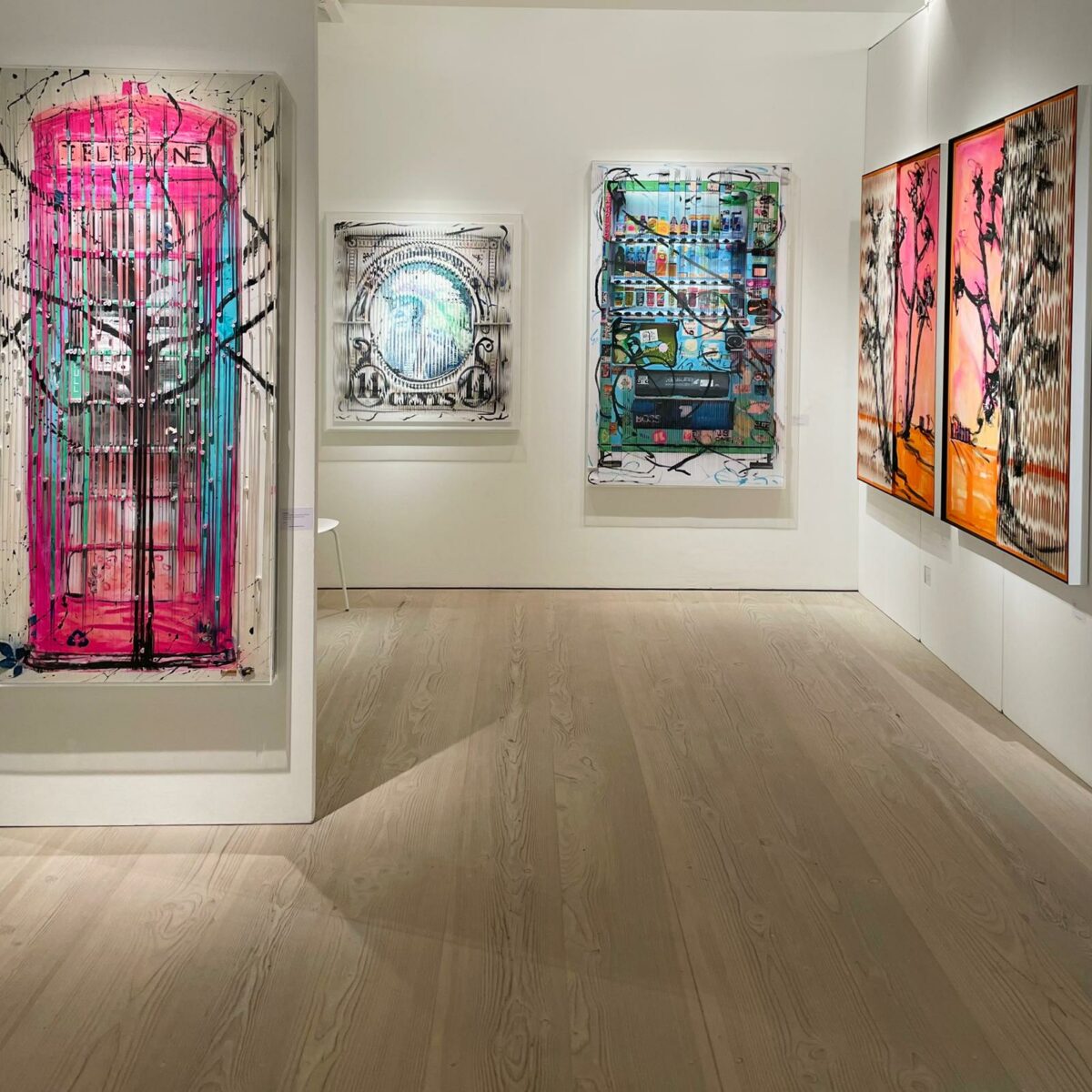 I often make things just for me and am not even sure why I do it, but they then have a habit of fitting in with something later down the line which is often very rewarding. Sometimes though they need reworking to fit in with my current thought process from a previous idea I I might have had. It gives the works great depth and a real sense of satisfaction to have final finished them!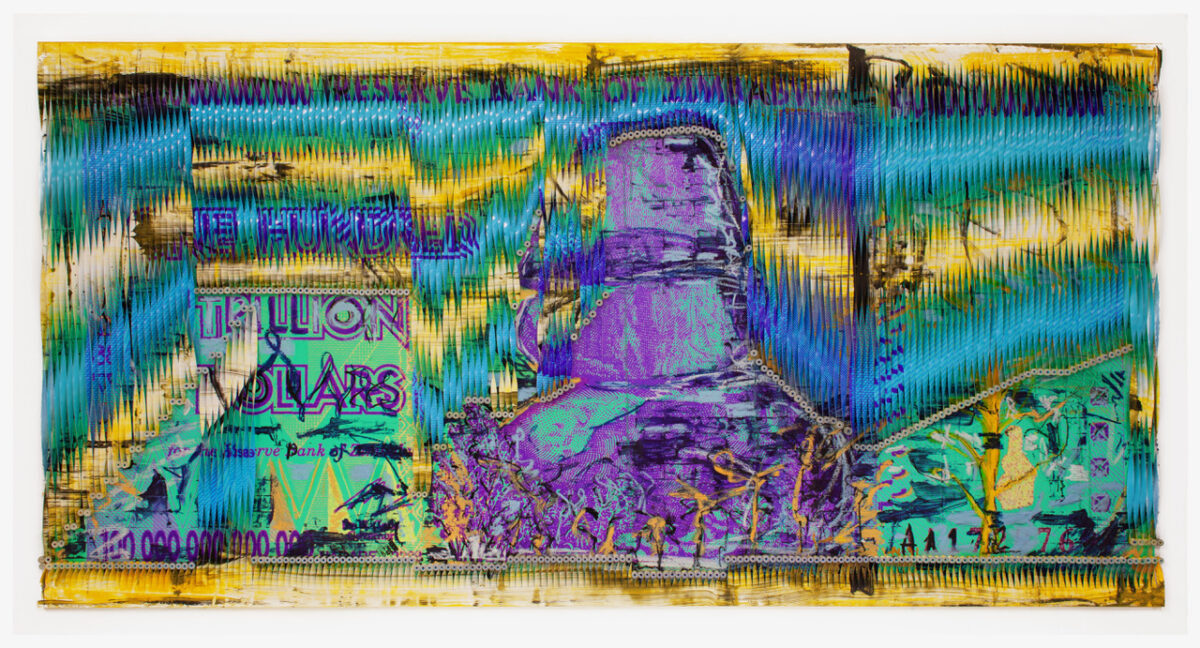 Time is such an important factor as an artist as it gives you scope to explore and have fun knowing even if it doesn't see the light of day then it gives you some pleasure and happiness.
These works at the British Art Fair are a combination of personal projects that I have pursued relentlessly
over the years and to be able to show them as a collection is really exciting. I've been developing a collage technique that allows me to show the viewer more than one painting at once which is what I've been striving for. The works are becoming more and more painterly which was the aim which is really exciting as it sets me up nicely for where I want to go next ….
Any Frieze week …..plans?
Frieze week is and will be quite quiet hopefully. Always a good point to catch up and make
plans for the following year with people and just take in some good shows.
Anyway, I can't think that far ahead ……
British Art Fair, 28th September – 1st October 2023, Saatchi Gallery britishartfair.co.uk
Categories
Tags