Josh Lilley to present an exhibition of never-before-seen works by iconic Post-war British artist Patrick Caulfield (1936-2005).
The works from the 1960s through to the 1980s, reveal new facets of Caulfield's work through his preparatory practise and reflect on how Caulfield's philosophy and approach guided his creative methodology and output. The show in London will provide deeper understanding of Caulfield's subconscious, his energy, and his sense of humour which led to his reputation as a painter of modernity. Working closely with the Caulfield family, the gallery will show a selection of works on paper, drawings, paintings and sketchbooks which provide clues and insights into the artist's challenges and his personal world-view.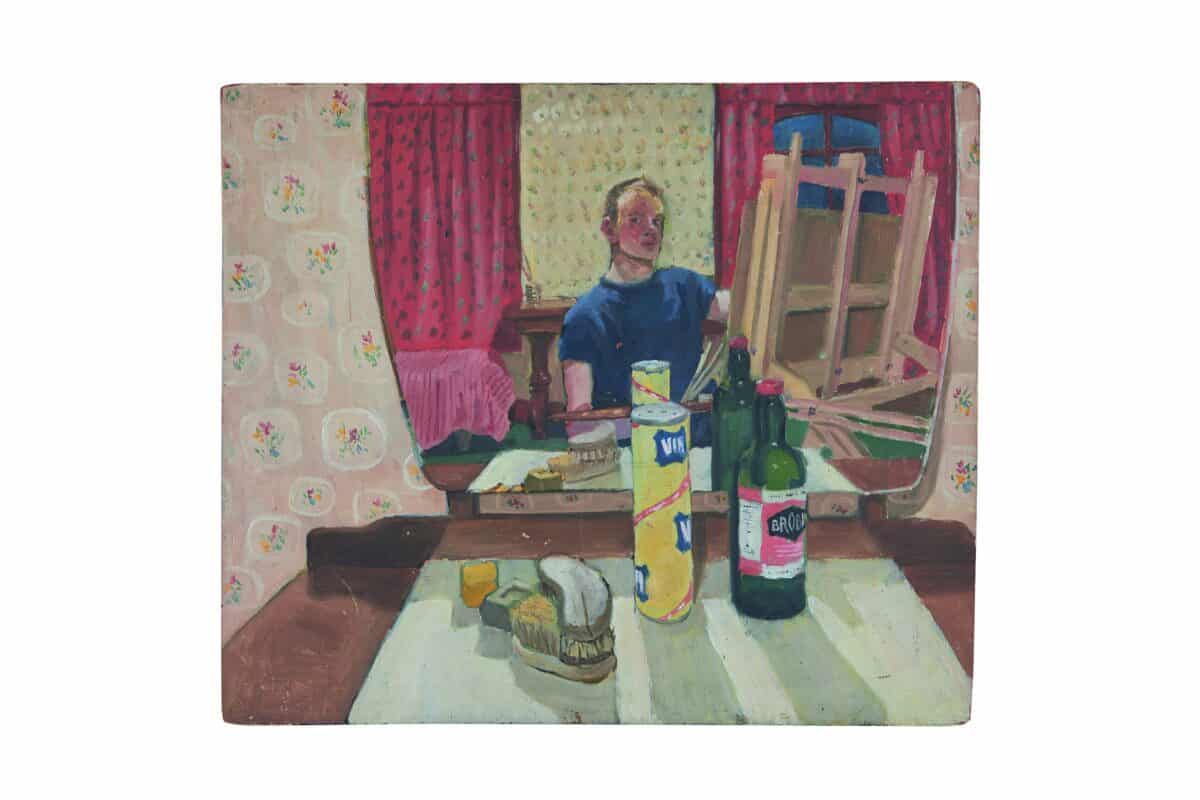 The exhibition's title, Pass the Peas, comes from an undistinguished 1968 Western film The Stalking Moon where Gregory Peck's character considers how the mundane can simultaneously be extraordinary, and how these things function to punctuate our existence. In Caulfield's work, we see tools or vessels to elicit a certain feeling – a vase, a wine glass, a room as a site of comfort or of containment. These are objects which are evocative of a need and are proxy objects which talk of aspiration and inspiration while posing as simple, functional devices. It is these details, motifs and symbols which are highlighted in these never-before-seen works.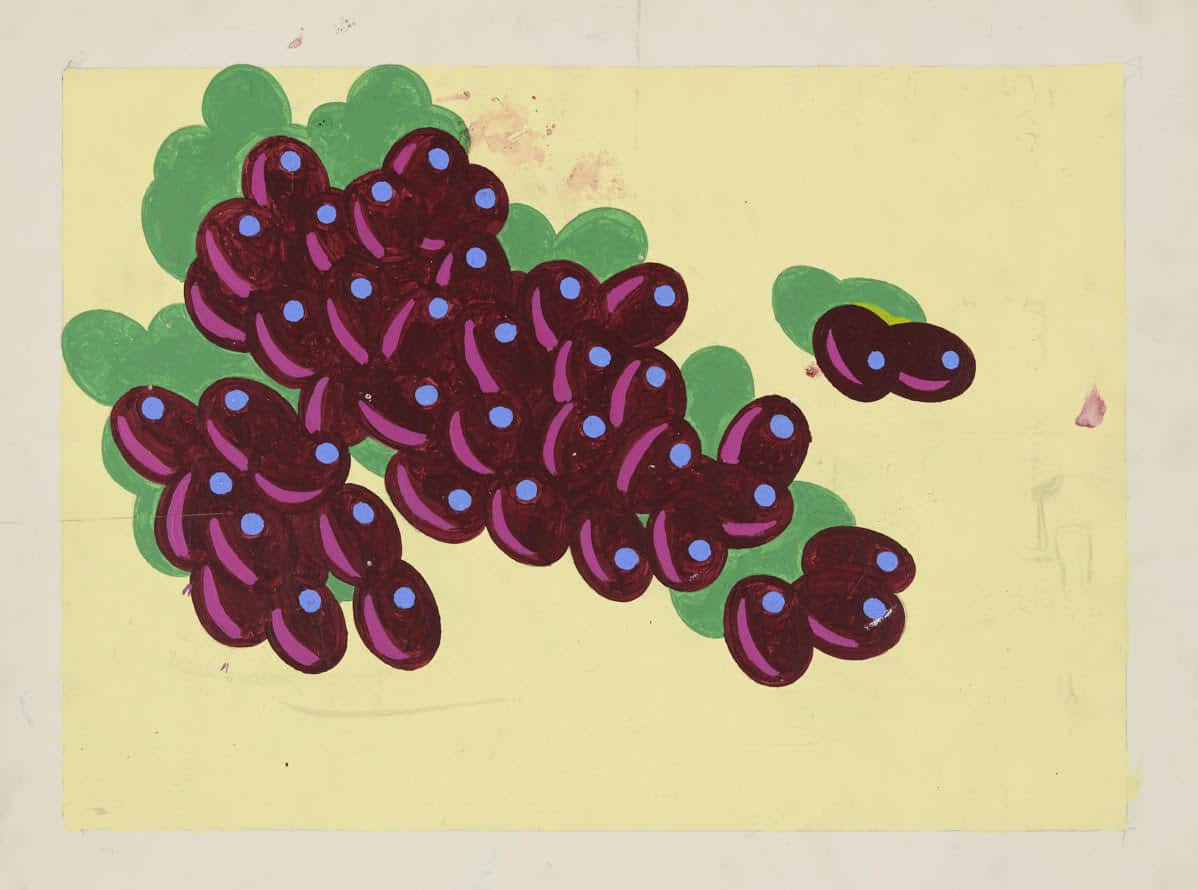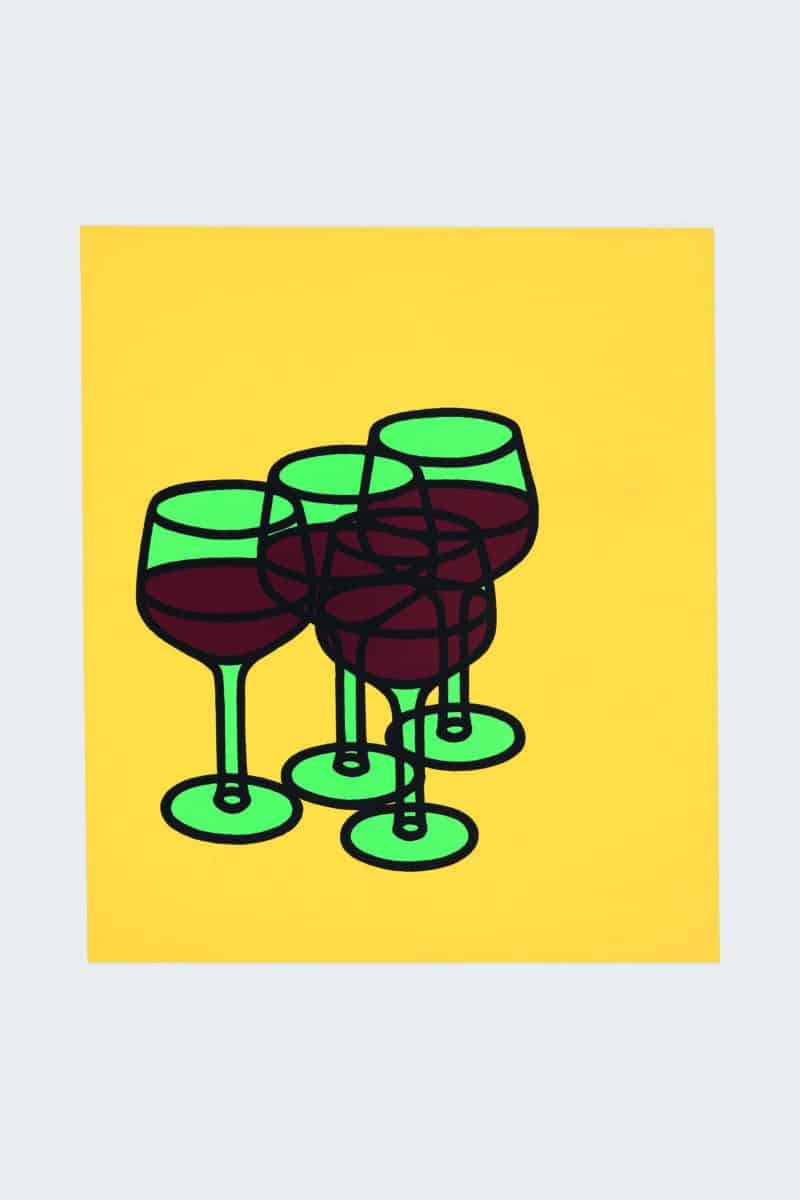 Well known for his shy personality and reclusivity, these unseen works tune into the more private profile of an artist whose life seemed in sharp contrast with his confident painterly style and his iconicism as a virtuoso of contemporary still life. From this body of work, we are able to trace Caulfield's process and understand these acts and the tenets which drove and defined his work. Perhaps Caulfield's most powerful legacy today, unexplored in the 18 years since his death, is what it takes to be an artist, how you get there, what you make, and what you share with others.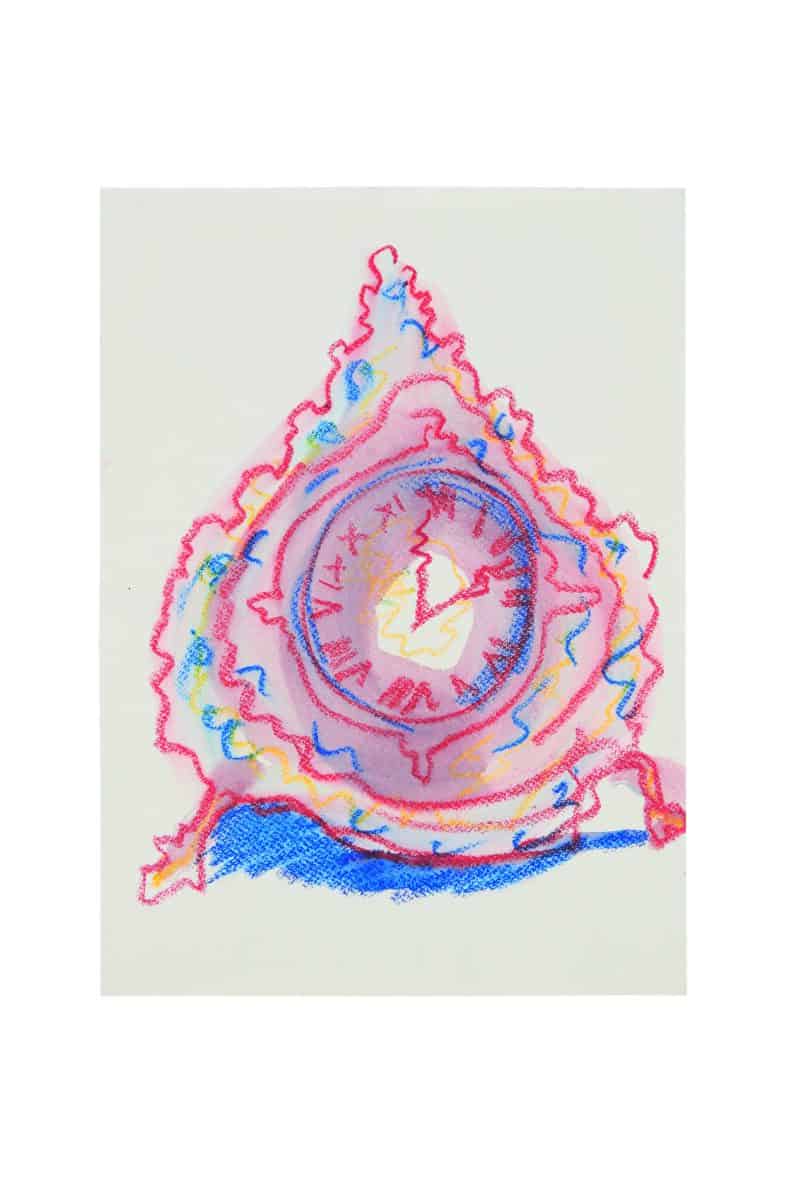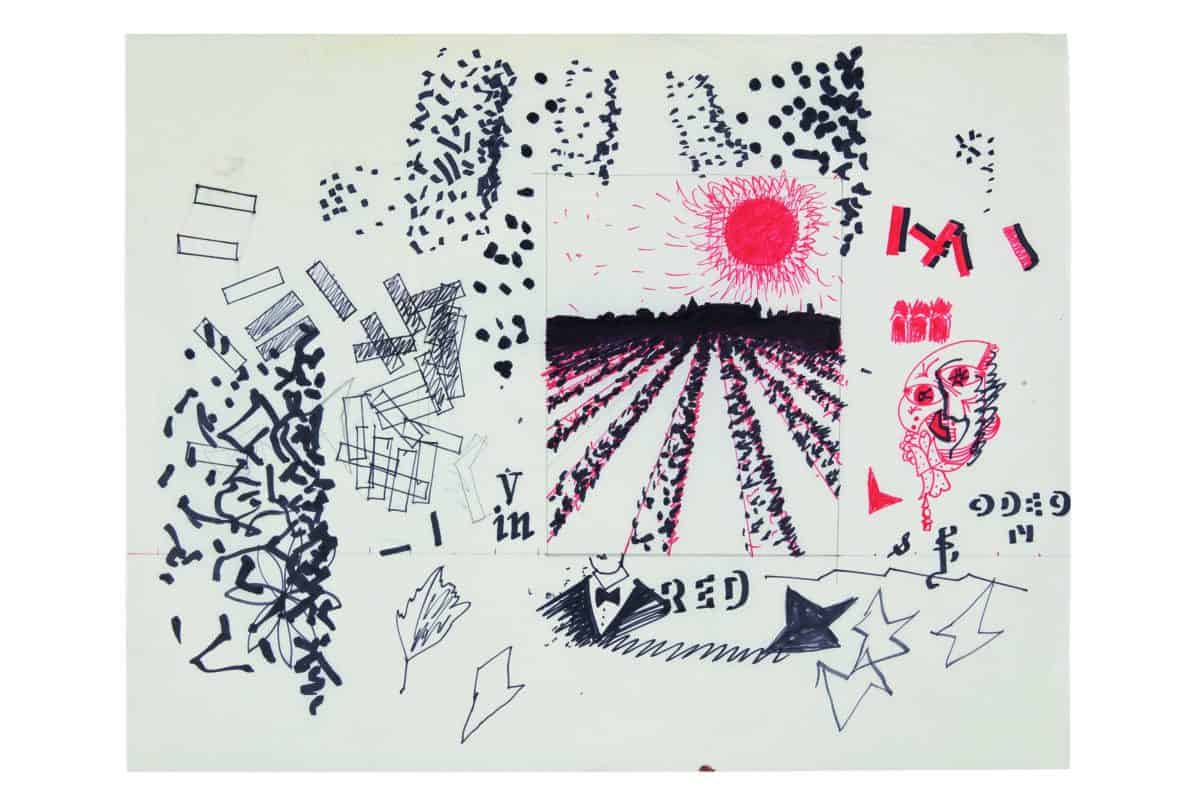 Together with the artist's personal sketchbooks and collaged papers, the exhibition will showcase a number of never-before-seen paintings from his archive, together with a selection of significant paintings loaned from important collections within the UK. The works collectively consider the shaping of an artist whose work so often played with reality and illusion, and for whom restraint, conceptually and formally
was fundamental to practice
My grandfather was a close friend and supporter of Caulfield and the artists of that generation. In 2019, the Caulfield family approached us regarding his private archive, and for the past three years, the gallery has been researching and cataloguing more than 200 individual studies from the collection of Pauline Caulfield, Patrick's wife from 1969 to 1999. Caulfield's output in his lifetime was judicious and limited, edited with reticence about how much he was willing to reveal. He reconciled society and solitude. He loved the company of others, but he didn't ask for help or advice. This is a lot to do with being poor in post-war Britain, the bleakness of his upbringing and the need for self-sufficiency, and a family that did not really communicate.

Josh Lilley
Patrick Caulfield: Pass the Peas, Josh Lilley, 18th May – 20th June 2023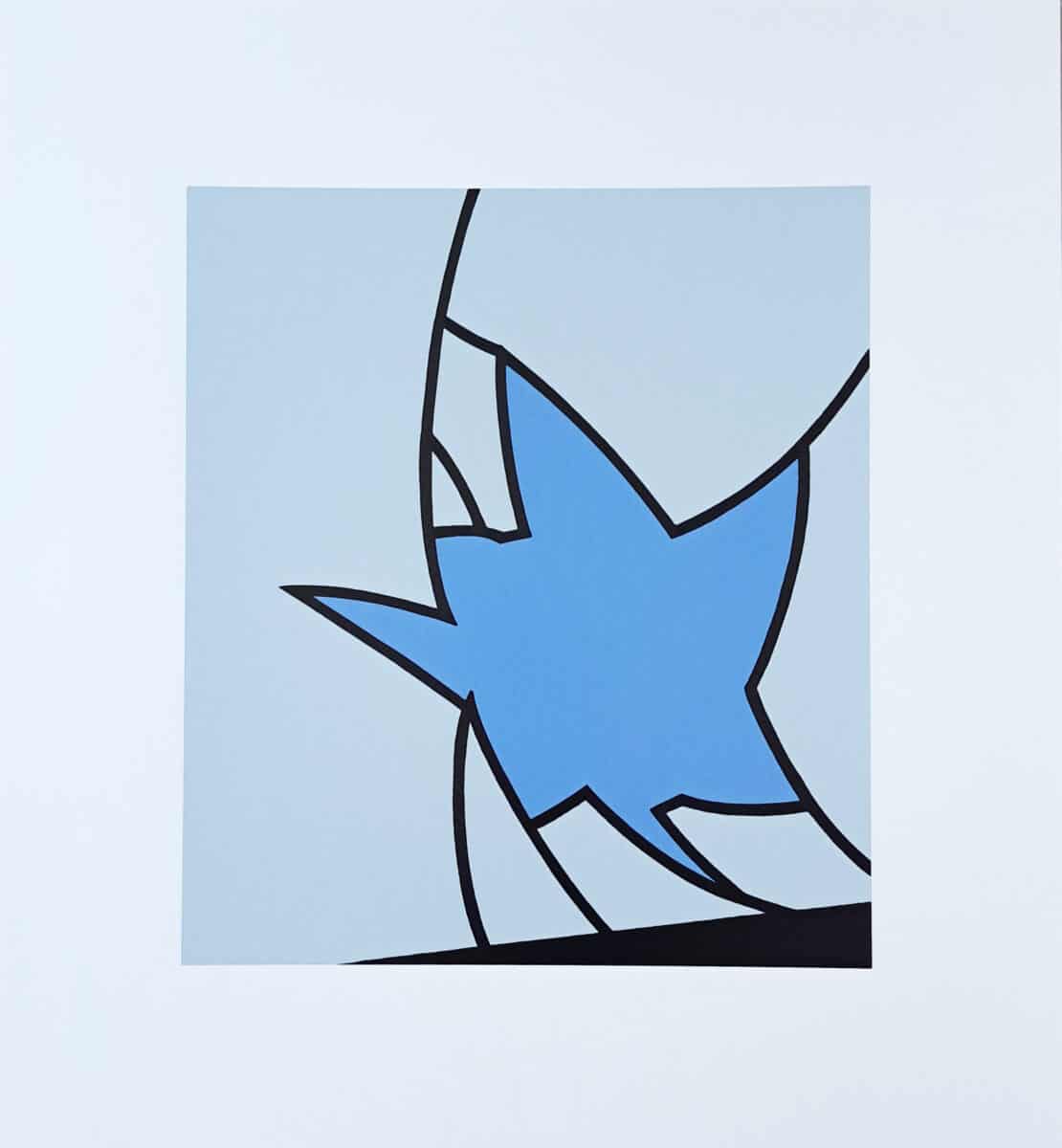 The Laforgue Four Alongside the exhibition, Josh Lilley will present a new edition of prints, produced by the Caulfield family on the 50th anniversary of Some Poems of Jules Laforgue with Images by Patrick Caulfield (copyright 1973) – a collection of writings accompanied by twenty-two screen prints made by the artist in 1972. Originally conceived as twenty-six plates with four remaining unpublished the four new editions realise the complete series of works. Entitled 'The Laforgue Four' this collection of new posthumous screen prints will be made available as part of the exhibition. The original paintings from which the screen prints were produced will also feature as part of the exhibition
A significant publication which documents and contextualises these never-before-seen works will be published on the occasion of the exhibition, to be released at the beginning of June. The book will reproduce the works in the exhibition alongside an essay by art historian and writer Ben Street. A public
event to celebrate the launch of the book will take place during London Gallery Weekend. The publication will be designed by Peter Willberg and published by the gallery.
Categories
Tags