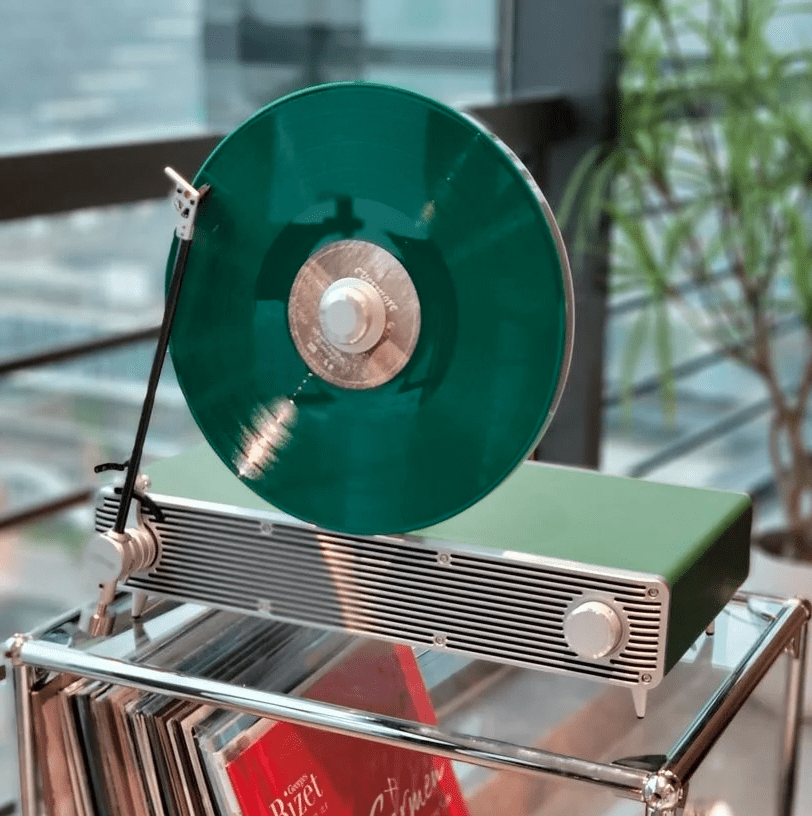 We love the VS-01 vertical turntable from CoolGeek which aims to bring back the golden age of vinyl. Producing professional sound quality as the record rotates under the carbon fibre tonearm.
While most record players on the market are bulky and heavy, VS-01 comes with a lightweight silhouette. We probably like it as it's an artwork in itself. The VS-01 the vertical turntable can play both 33.3 and 45 RPM records.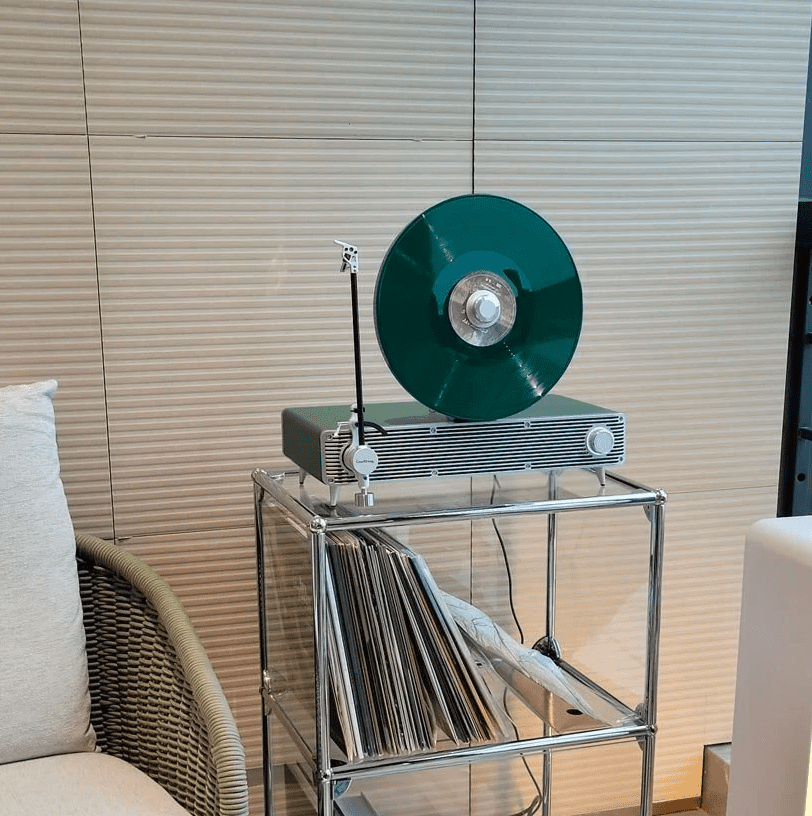 We've also incorporated a fail-stop function that automatically stops the record when the needle is too close to the center. This helps protect the needle from friction damage, extending its life and your music playback time.

CoolGeek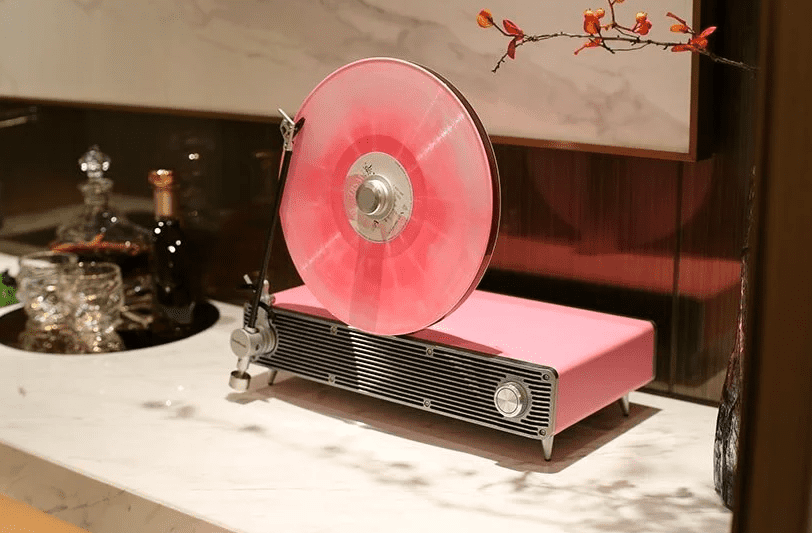 The VS-01 can double as a Bluetooth speaker, while the system also carries a line-out mode that allows users to listen through wireless headphones. In addition to the different color variations, the upright turntable features four high-quality speakers with melodious treble, warm midrange, and surging bass. The VS-01 also includes a built-in 5W hybrid mid/tweeter driver and a 30W heavy bass unit.
The record and tonearm are also placed upright to reduce the area of dust falling so that the needle is stable and does not slip during playback. The VS-01 comes equipped with a high-end danish needle head.
Available from March 2023 at $549. But on Kickstarter NOW
CoolGeek focuses on innovative functional high-end home products in Scandinavian style. Solid construction, beautiful form, effective presentation. Danish industrial designer CoolGeek seamlessly integrates function and material. CoolGeek Design & Living provides the modern-conscious with a home that is styled without compromising intellectual elegance.
Categories
Tags