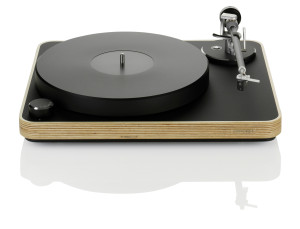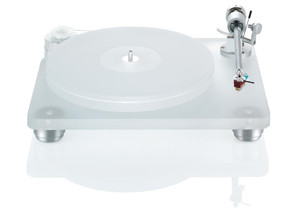 Clearaudio's Concept turntable has been an undisputed success, winning an impressive four What Hi-Fi? Sound & Vision 'Product of the Year'/'Best Turntable' awards, and it is an international bestseller for the German brand. But for many hi-fi heads, it's the product's design that has clinched the purchase, with the almost-transparent Emotion SE (unfortunately no longer available in the UK) in particular turning heads.
Now, Clearaudio's new Concept 'Wood' option takes the range even further both visually and sonically: its fine wood construction in multilayered Baltic birch is not only visually stunning, it also provides more harmonious resonance control, resulting in a more natural timbre and improved transparency.
Clearaudio's overall Concept turntable concept is brilliantly simple: to deliver elegantly styled turntable packages featuring a level of groundbreaking technology usually only found in high-end turntables, combining plug-and-play simplicity with outstanding sound quality and affordability.
Categories
Tags