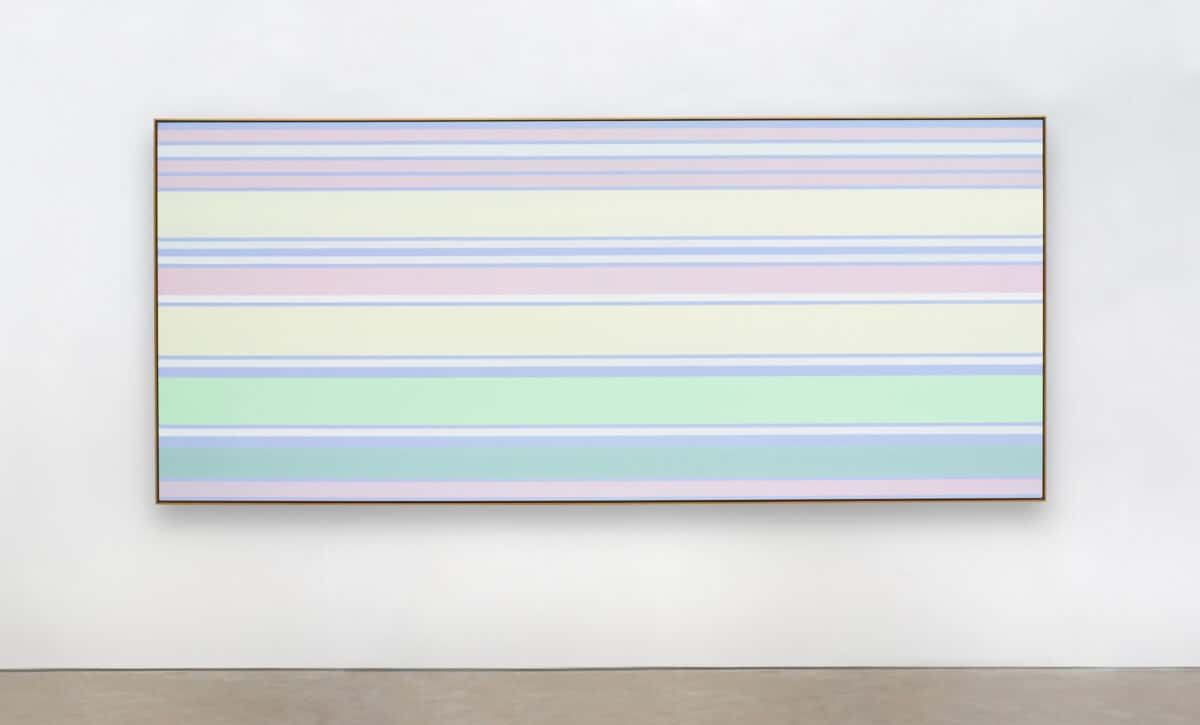 Pace Gallery is to open a solo exhibition of the American abstract painter Kenneth Noland. Stripes/ Plaids/ Shapes, the opening show of 2023, will survey canvases from a significant period in the artist's remarkable career. Marking Noland's first solo presentation in London for more than two decades, this exhibition will chart the development of his iconic Stripe paintings of the late 1960s through to his Shape canvases in the early 1980s.

A founding member of the Washington Color School – which included figures such as Sam Gilliam, Morris Louis, and Alma Thomas – Noland was instrumental in creating the language of post-war abstraction in the US. His experimental approach to form, material, and colour gave rise to radical works that redefined the notion of painting. Between 1946 and 1948, Noland studied at the Black Mountain College in his native North Carolina where he was exposed to the ideas of seminal figures such as Josef Albers and John Cage and developed an early interest in the expressive potential of colour and chance. His mature style would come to render colour a resonant force and built a visual language that included Circles, Chevrons, as well as the series on view in this current exhibition.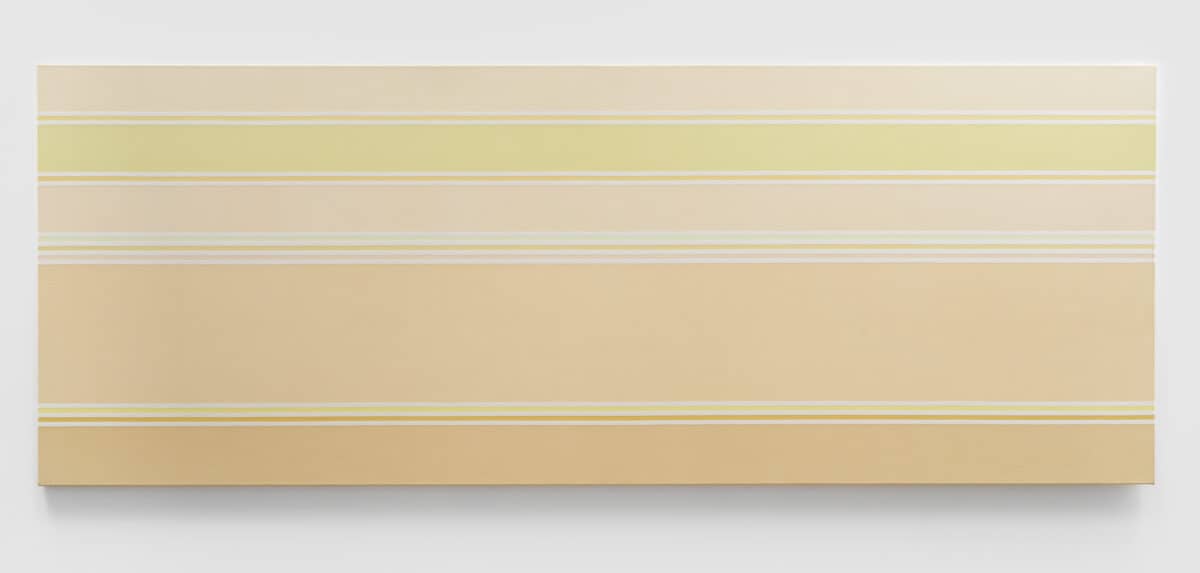 Kenneth Noland: Stripes/ Plaids/ Shapes begins with early examples of the artist's striped works from the late 1960s, such as Early Flight (1969) or Via Mojave (1968), both of which stretch horizontally across several meters to expand beyond the viewer's peripheral vision and evoke the feel of a vast, enveloping landscape. Noland would use an array of techniques to apply the bands of colour in specific proportions, including staining the raw canvas or using a traditional paint roller, to create textural variation. In choosing acrylic paint, which cannot be reworked as easily as oil, Noland embraced the risk factor, quipping that he was a 'one-shot painter'. Regardless of the technique used, Noland's painting practice intentionally removed traces of the artist's hand in order to focus attention on the materiality of the works, while also allowing for chance reactions where the bands of paint meet. Following his poured circle paintings of the late 1950s, Noland's paintings of the 1960s were in radical opposition to the gestural, painterly canvases of Abstract Expressionism which had dominated the American art scene of the mid-20th century.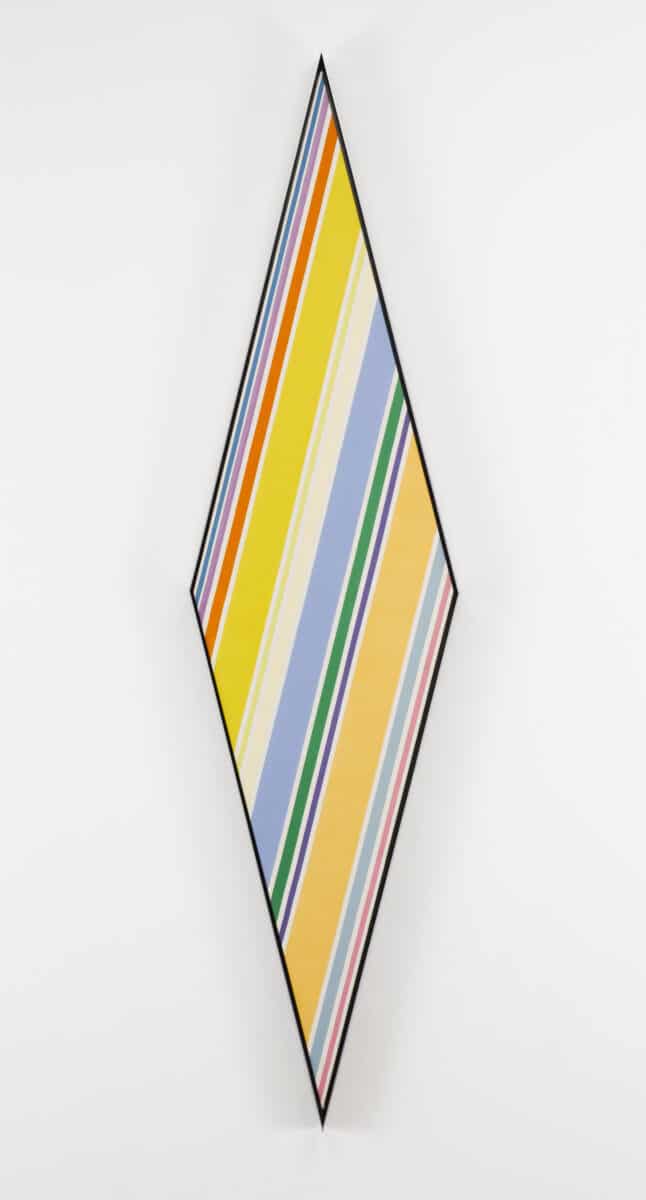 At the turn of the 1970s, Noland began including vertical stripes over his horizontal bands. The resulting works, titled Plaid paintings, draw parallels to the paintings of Piet Mondrian, an early influence on Noland via his Black Mountain teacher Ilya Bolotowsky, a well-documented proponent of De Stijl art theory. However, unlike Mondrian, Noland's lines retained the soft blur of stained canvas, creating a quasi-alchemical effect as the colours overlap and knit together. In Interface (1973), striking lines of warm yellow, orange, green, red, and sky blue interweave across the diamond shaped canvas, inviting viewers to closely examine the interaction of colour, form, and mark.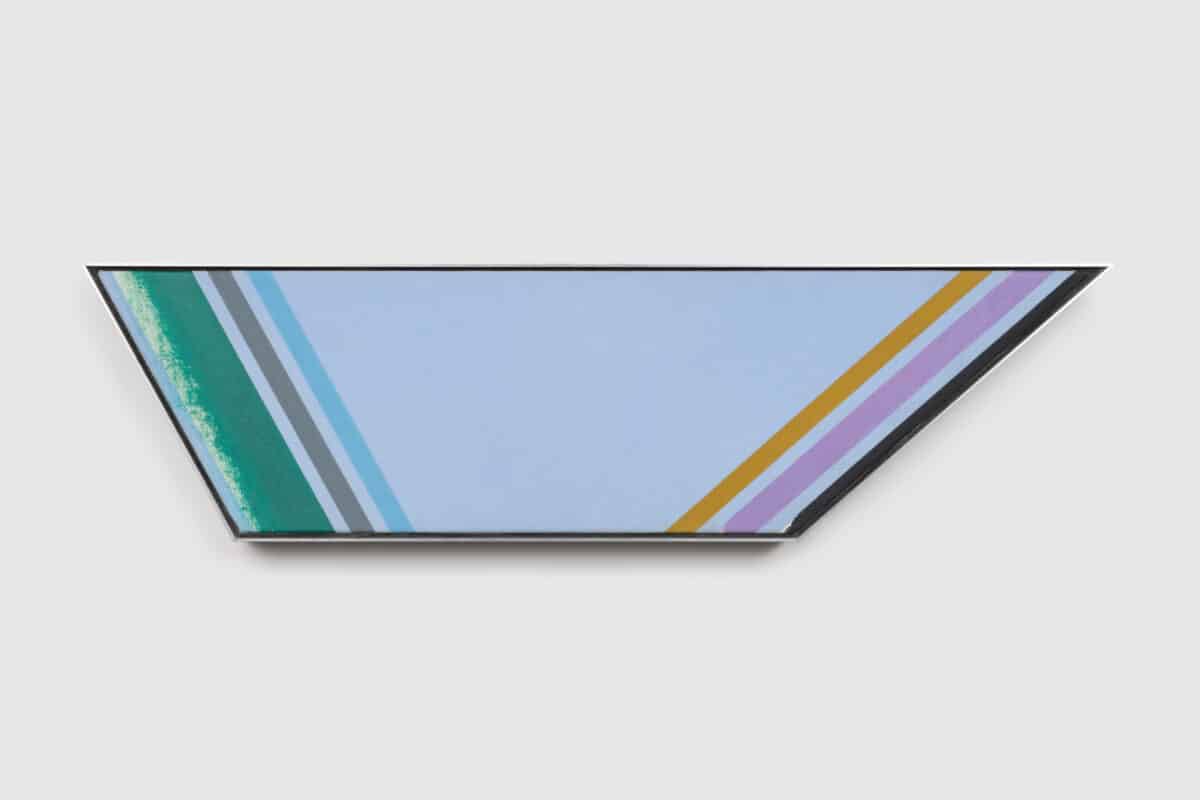 In the ensuing years, Noland continued his experimentation by turning his attention to the canvas support itself. By creating shaped paintings that took unusual, asymmetrical forms, Noland emphasized the objecthood of the painting. In Glean (1977) and Field of Green (1978), the picture plane is stained with earth-toned hues of green while borders of brightly coloured stripes are positioned opposite one another, creating a spatial tension in the composition. These works, with their large expanses of a single colour, have a textural richness resulting from the paint's interaction with the raw canvas and the artist's distinct and often uneven application.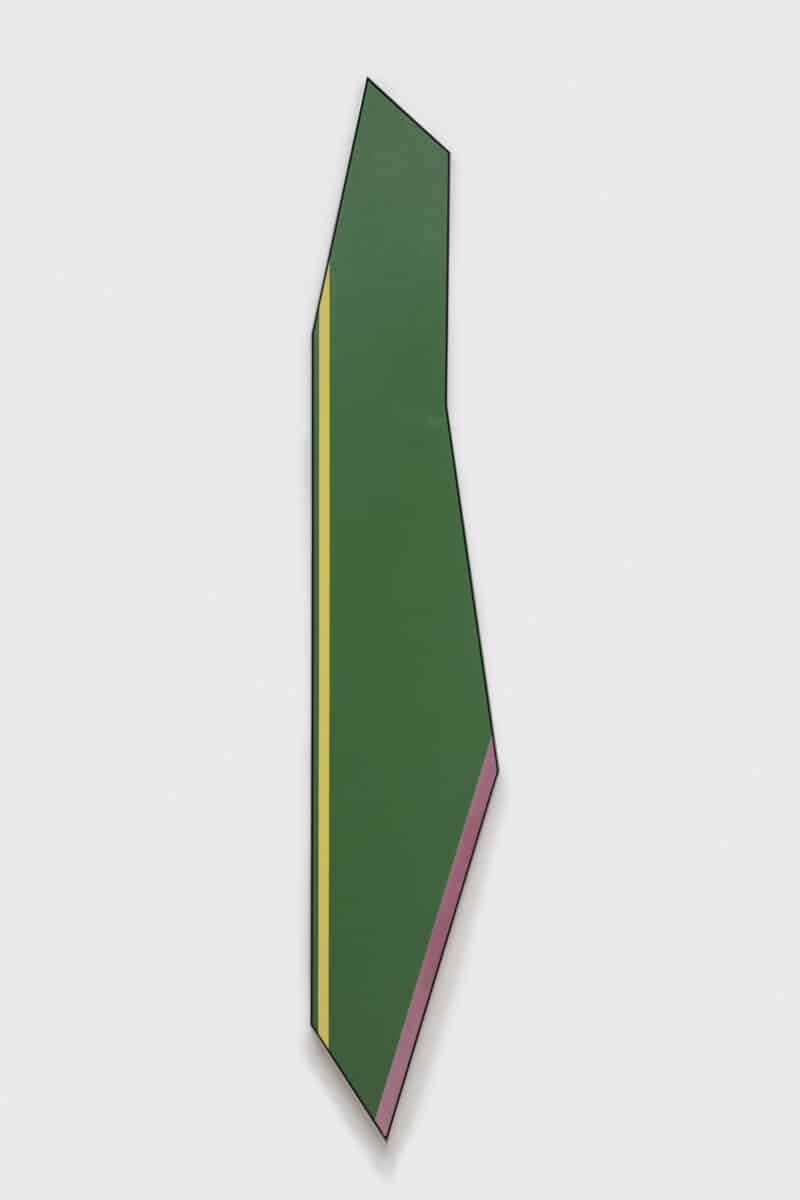 Kenneth Noland, Stripes/ Plaids/ Shapes, 25th January – 4th March 2023, Pace Gallery, London, Opening Reception: Tuesday 24th January, 6-8pm
About the artist
Kenneth Noland (b. 1924, Asheville, North Carolina; d. 2010, Port Clyde, Maine), a key figure in the development of postwar abstract art, studied under Ilya Bolotowsky at Black Mountain College from 1946 to 1948, developing an early interest in the emotional effects and expressive potential of color and geometric form. A commitment to line and color can be traced throughout his oeuvre—one essential to the development of Color-field painting—beginning with his Circle paintings and extending through a visual language that includes chevrons, diamonds, stripes, plaid patterns, and shaped canvases. Often adhering to a compositional format, he would work methodically within a series to explore color, material, and method—a working process that generated successive forms.
Categories
Tags